Free Washington License Plate Lookup
Washington State, located in the Pacific Northwest region, is home to about 7.7 million people. It encompasses 71,362 square miles and has a vehicle registry count of 2.94 million units. Run a Washington free license plate lookup to help you differentiate car facts from mere opinions.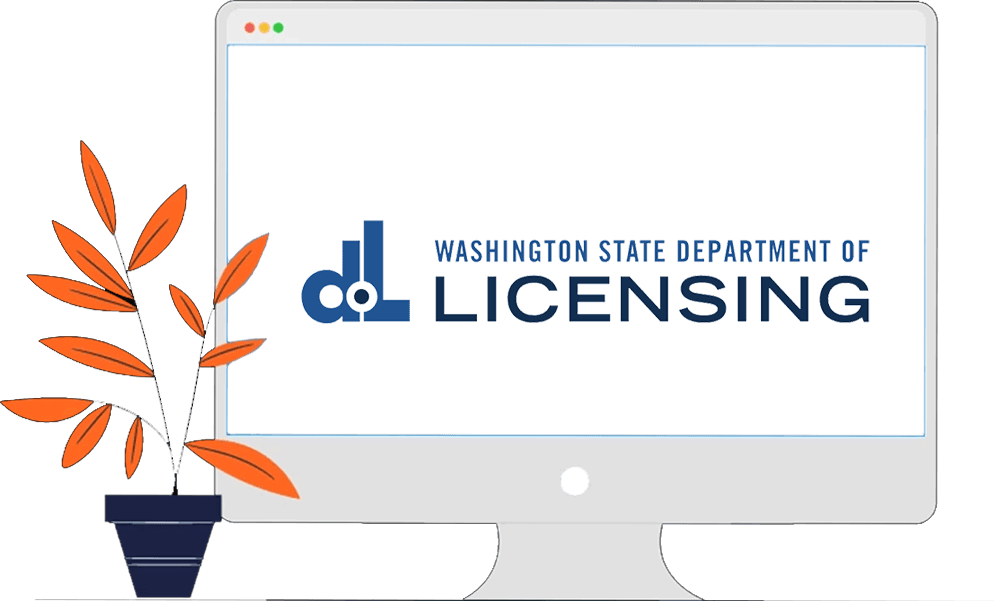 Washington Department of Licensing
The Washington Department of Licensing plays the role of the DMV in the state. It is responsible for the processing of vehicle registration, titling, license plates, tabs, driver's license, name or address change and replacement of lost or damaged DMV documents. Since 1998, the official serial format for Washington license plates has been 'ABC1234'. Washington follows the rule of two license plates per car, except for motorcycles and trailers.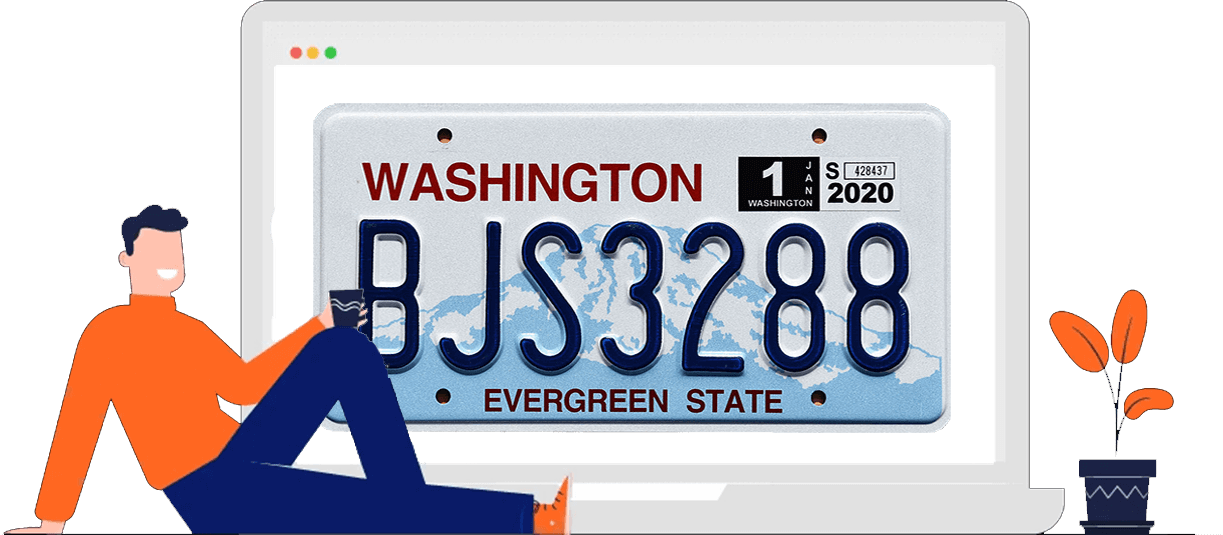 What can a Washington license plate number tell you?
A Washington license plate number can shed light on many aspects of a vehicle. A free Washington license plate lookup can provide a quick full view on registration, title, traffic, police, maintenance and other records. Despite the limits imposed by the Driver's Privacy Protection Act, the tool can still provide a substantial amount of info, which can be vital to the decision-making of car buyers.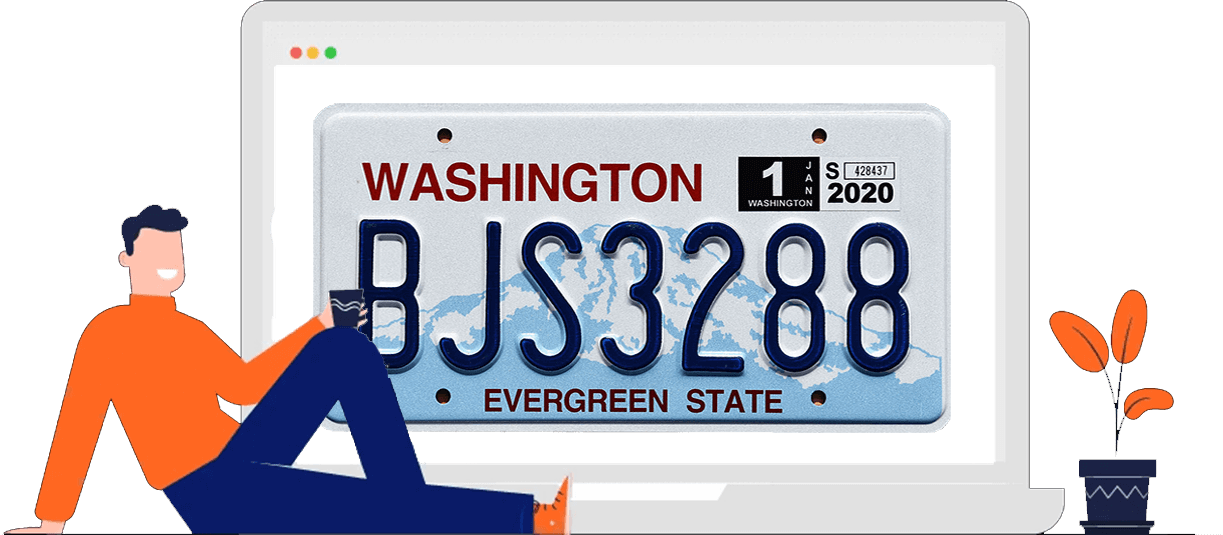 Washington License Plate Lookup
Run a free vehicle history report using any Washington license plate number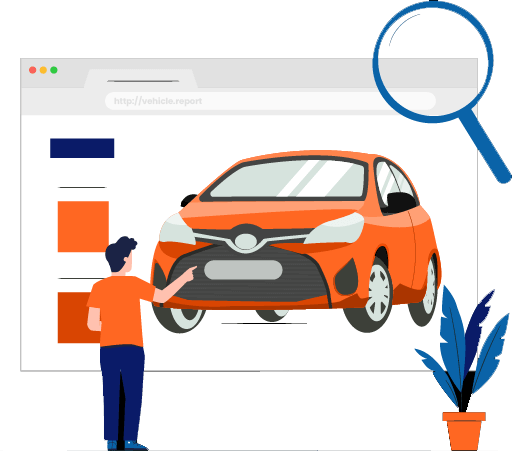 Where can I find the license plate number?
If the license plates were issued, check the back and front of the car for their presence. They must bear an identical number. The number must also be found on associated DMV documents of a car, such as registration and title. If suspicion remains, a concerned car owner or buyer may get in touch with a Washington Department of Licensing branch to clarify any issue.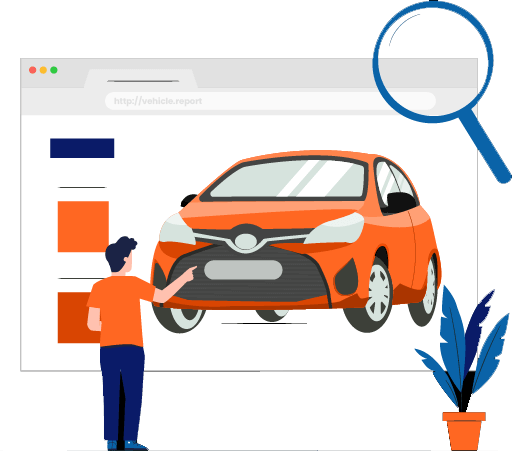 What do I get out of a Washington license plate lookup?
Unlock a comprehensive vehicle report using the vehicle's license plate number
Vehicle Specifications
basic features (e.g. trim, dimensions, transmission and engine type) and details related to performance
Vehicle Records
status of title or registration; record of theft, traffic, accident, sales (including sales at a salvage auction), and other issues
Market Value
estimated value according to the price range for similar vehicles in Washington State and the rest of the country
Safety Ratings
safety ratings based on crash evaluations of Insurance Institute for Highway Safety (IIHS)
Fuel Efficiency
distance traveled for every gallon of fuel
Warranty and Recalls
active warranty and recall campaigns (including time remaining for coverage and remedies for factor-related issues)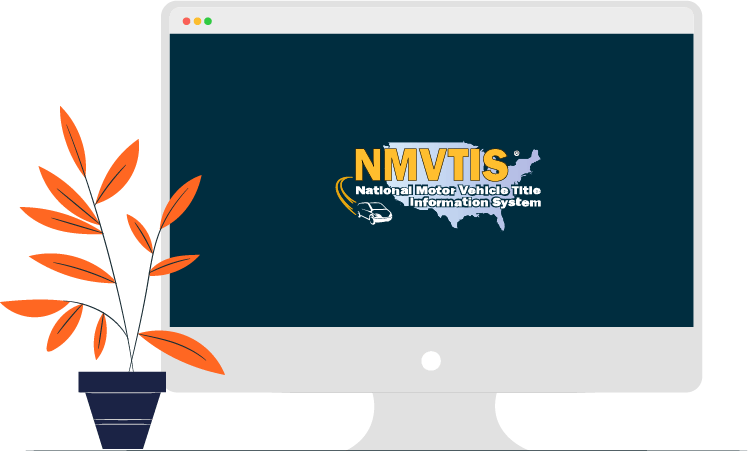 What are the sources of license plate search results?
Vehicle.report offers a free vehicle search service to interested car buyers with internet connection. They can run any of the site's tools (VIN check and license plate lookup) to find out more about a registered car in the US. Vehicle data is supplied by many trusted providers, namely, NMVTIS, DMVs, traffic offices, law enforcement, safety emissions inspection agencies, car dealership businesses, vehicle manufacturers, vehicle repair shops, vehicle rental companies, junk yards, insurance providers and more.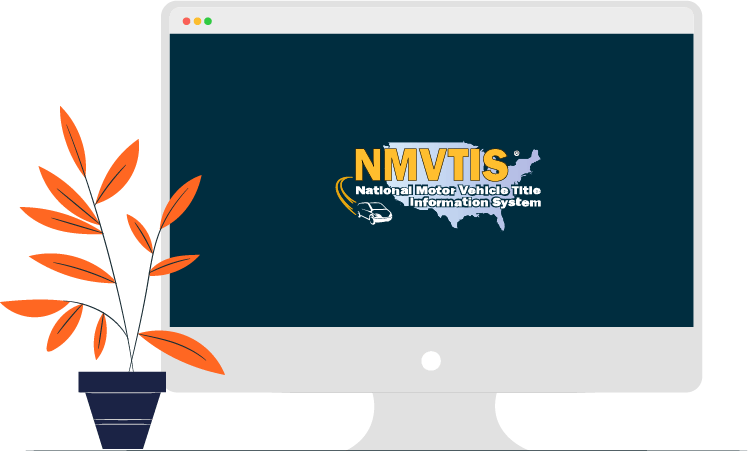 Washington License

Plate Lookup

Input any Washington license plate number to run a free vehicle history report
Washington License Plate FAQs
Answers to the most frequently asked questions on license plate lookup
What is the difference between a Washington license plate lookup and a Washington VIN check?
A Washington license plate lookup utilizes the plate number given by the state to identify vehicles. A Washington VIN check works in a similar fashion to the plate lookup, but instead of the plate number, it uses the manufacturer-assigned VIN to garner data on a vehicle. Either tool can be used to generate a complete car history report.
What are the types of license plates in Washington?
There are many Washington specialty license plates that can be ordered by applicants. They belong to six categories, namely, Colleges and Universities (8 plate designs), Military and Veterans (14 plate designs), Organizations (10 plate designs), Parks and Environment (8 plate designs), Special Interests (17 plate designs) and Miscellaneous (7 plate designs).
Can I get a personalized license plate in Washington?
In Washington, a personalized license plate can be ordered by registered vehicle owners. They can customize their plate number with 1 – 7 characters, including numbers, letters, spaces and hyphens. Special characters aside from the aforementioned are not allowed. Any combination with negative connotations can also be rejected by the issuing agency.
How can I apply for a Washington license plate?
Vehicle owners are eligible for Washington license plates after successfully registering their vehicles within 30 days of establishing residency in the state. As always, they must be able to comply with the requirements of the state, including the submission of necessary vehicle documentation and personal identification.
Important Links for Washington Car Owners and Drivers
Other related resources you can access for free
Washington VIN Check
If you have the VIN, you can also run a vehicle history report for free