Lookup Vehicle Recalls by VIN
Does your vehicle have open recalls? Each year, millions of vehicles are recalled in the United States due to serious safety issues. Many drivers are unaware when their vehicle is part of a recall. Run a VIN recall check to determine if there's an open recall on your specific vehicle. Enter the car's vehicle identification number and search for vehicle recalls over the last 15 years.
Enter a VIN to learn if a specific vehicle needs to be repaired as part of a recall.
What is a vehicle recall campaign?
A recall is issued by NHTSA or auto manufacturers if the vehicle has a safety-related defect that does not meet federal safety standards. In vehicle recall campaigns, automakers will notify owners about recalls that apply to their vehicles with details on how to fix it. It is the responsibility of the owners to schedule the necessary repairs and bring their vehicle to a dealership. In most cases, repairs are made at no charge to owners.
Check vehicle recalls by manufacturer here: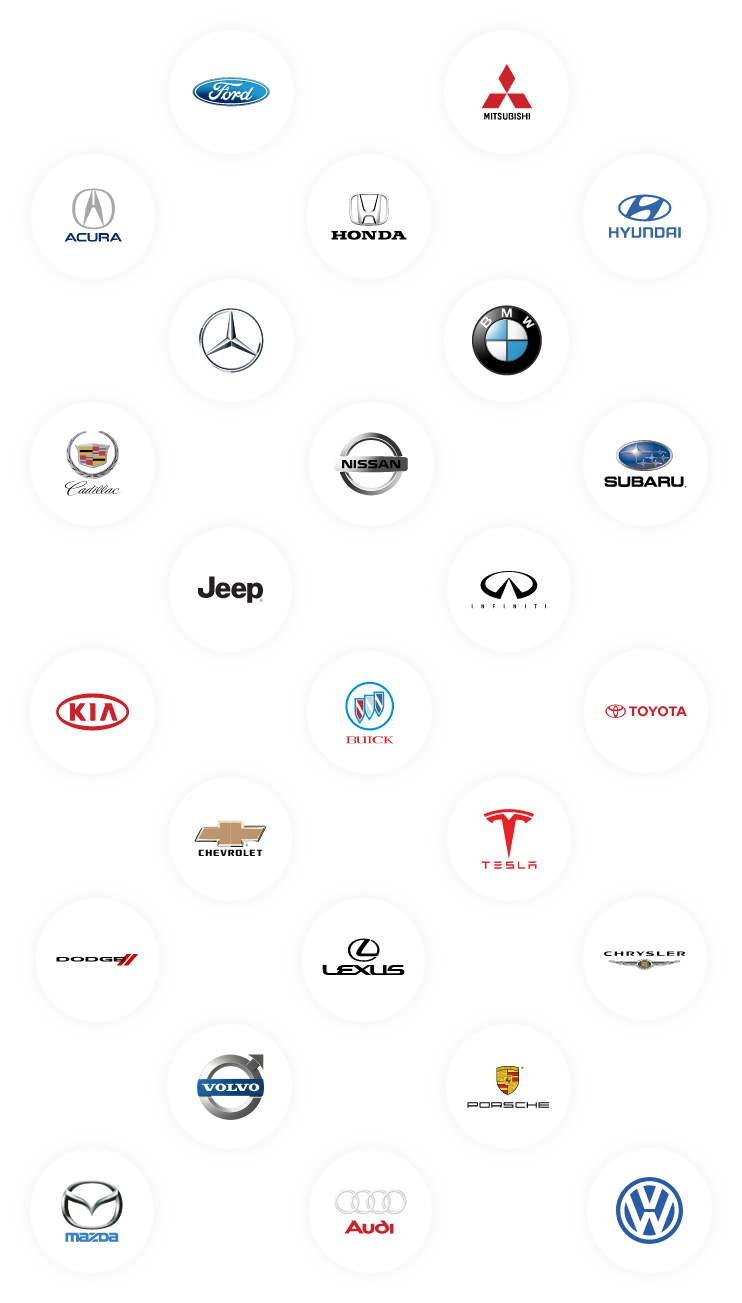 What is a safety recall?
A vehicle is subject to a safety recall if it has a problem that affects its safety. Minimum safety standards are required for parts or features of the vehicle that can compromise its performance and safety of drivers and passengers while on the road. These standards cover airbags, seat belts, brakes, tires, car seats, headlights, steering columns, rear view mirrors, and more. Defective car parts can put you and the car in danger. When the vehicle has a defect that poses a safety risk, getting it fixed as soon as possible should be a priority.
If the problem cannot be fixed after several attempts to repair it, the manufacturer may buy back or replace your entire vehicle. However, this is very rare in the automotive industry.
How to run a VIN recall check
Whether a recall campaign has been announced or not, it is a good practice to check if your vehicle is covered by a recall. If your vehicle is not currently under active recall, it is important to check again in the future as it may later be recalled. 
Check your vehicle's 17-character VIN. You can usually find the VIN at the door jamb on the driver's side of your car, on the dashboard near the windshield, or embossed on the engine. Check your owner's manual for the exact location. The VIN is also available on the vehicle's title, registration documents, or insurance card.
Run a vehicle VIN check. You can check for active recalls by going to the National Highway Traffic Safety Administration's (NHTSA) recall page. Or just enter the car's VIN into the Vehicle.report recall search tool.
If the vehicle is covered by a recall take note of these important details from the manufacturer:
Description of the affected parts or component and the safety issues

Potential risks or hazards caused by the problem including any possible injuries

Remedy for the problem and when repair will be available

Manufacturer code for the recall and contact information

NHTSA and www.safercar.gov contact information
What to expect if your vehicle is covered by a recall
Here are some of the most common things to expect if your vehicle is covered by a recall.
How do I contact the manufacturer if my vehicle is recalled?
The manufacturer will notify you by mail within 60-days of the recall announcement. The notice will provide details of the recall including potential safety hazards of the defect, when and how to avail of the remedies.
Do I pay for recall repairs?
Vehicle manufacturers are required by law to make repairs on car recalls at no cost to you. If you have already paid for the repairs after a recall was issued, you may be entitled to reimbursement. Make sure that you keep all receipts from the repairs related to the recall to be eligible for reimbursement.
Is my car unsafe to drive while I wait for the issue to be fixed?
A safety recall may not necessarily mean that the car is completely unsafe to drive. The notice will recommend that you avoid certain activities or warn you if it is unsafe to drive it. In most cases, your vehicle should be safe enough for you to drive to the dealership for repairs or use it for other essential purposes.
Can I also use the license plate number to check recalls?
Yes, you may do a recall search using the vehicle's license plate number. Recall information is indexed by VIN but the license plate number is also used in the Vehicle.report database to connect all the vehicle data from various sources.