Free New Jersey License Plate Lookup
New Jersey is among the five smallest US states by area, but it is also the most densely populated region in the country. Within its 8.72 thousand square miles of territory, there are about 9.28 million residents. This means, on average, about 1,200 individuals live per square mile in the Garden State. As of today, over 2.6 million vehicles are recorded in state registry. A New Jersey free license plate lookup can minimize your chances of buying accident-prone cars.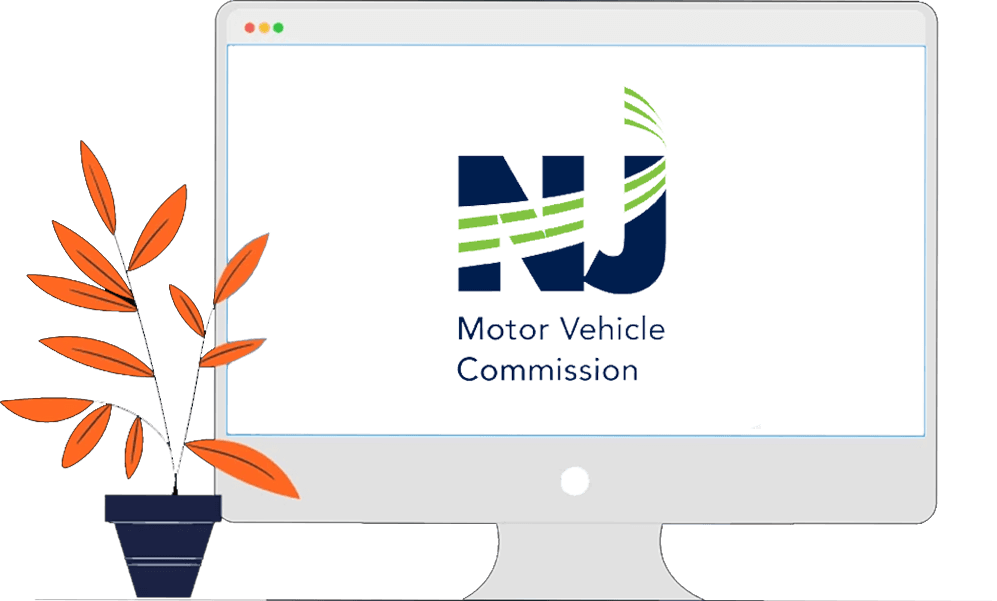 New Jersey Department of Motor Vehicle Commission
The New Jersey Motor Vehicle Commission (MVC) is responsible for handling affairs about vehicle registration, vehicle title, driver's license, license plate and even the replacement of the aforementioned missing or damaged documents. Much like the 30 other states in the US, New Jersey follows the 'two-plate-per-car' policy. New Jersey's official license plate serial format is 'A12-BCD'.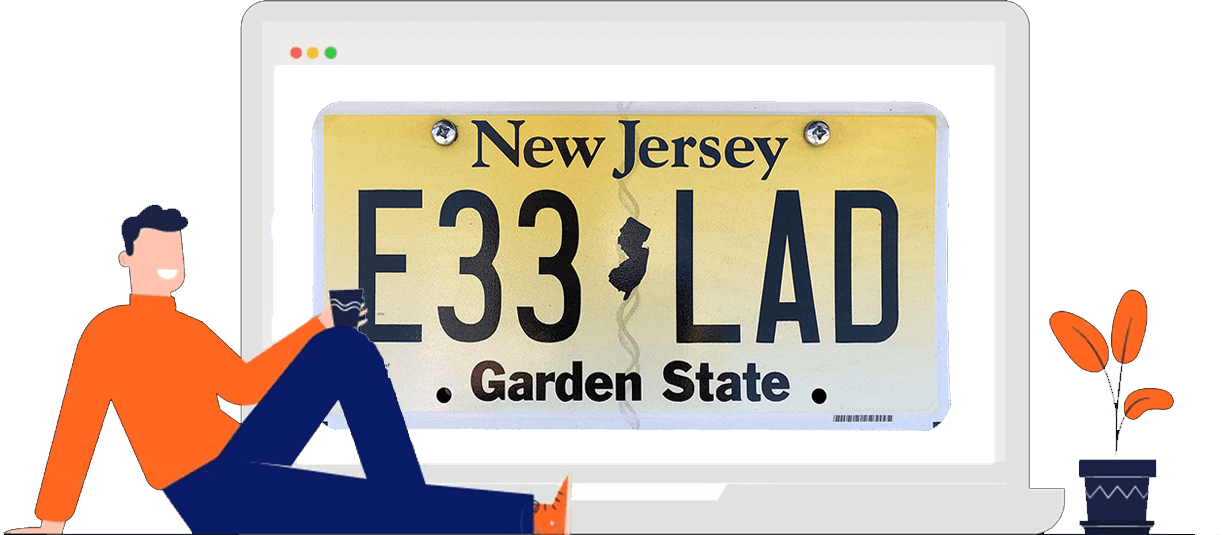 What can a New Jersey license plate number tell you?
New Jersey license plate numbers are important labels assigned by the state to ensure security against theft and criminal activities. It also serves as a useful reference point in searching for information that interests car buyers, especially vehicle history. The tool can be used to get car reports on registered New Jersey vehicles.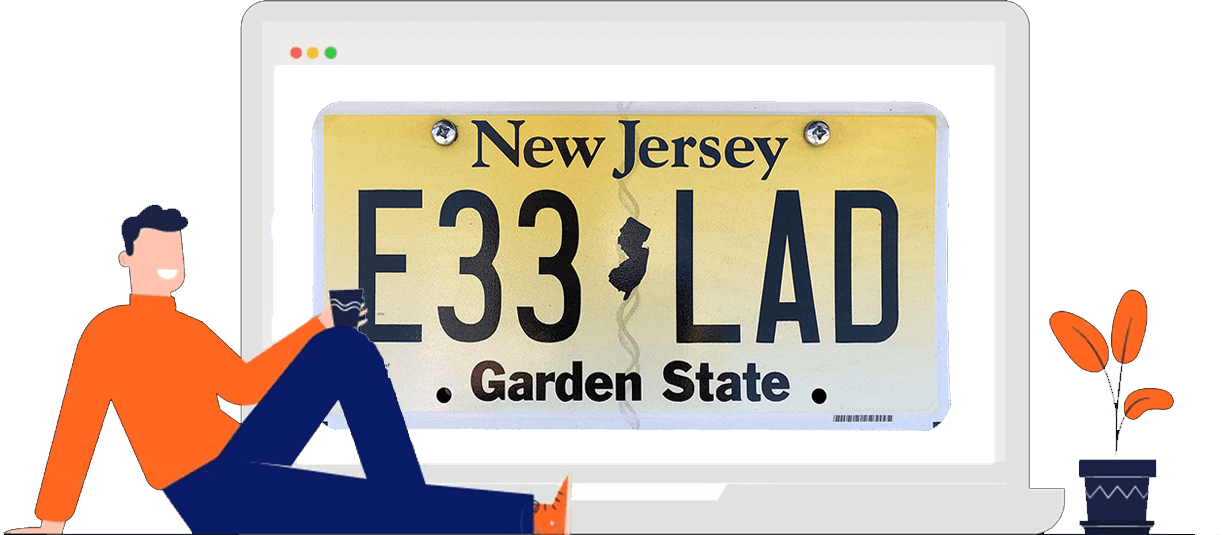 New Jersey License Plate Lookup
What you can legitimately do is get a vehicle history report by running a free New Jersey license plate lookup.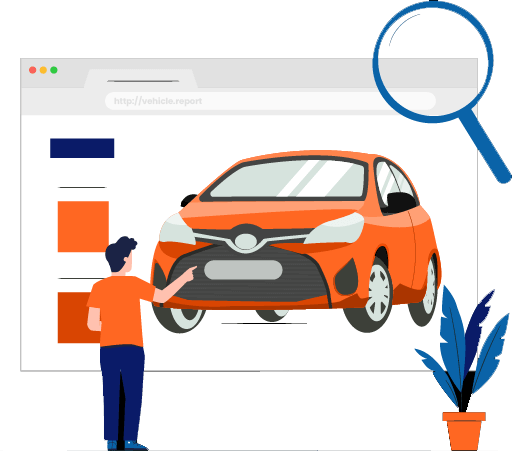 Where can I find the license plate number?
You can check the two spots where New Jersey license plates are located. These are the vehicle bumper and rear. If, for some reason, this does not convince you, vehicle documents can be reviewed to authenticate the numbers. Legit records on license plate numbers are vehicle registration, title as well as insurance card. Contacting New Jersey MVC is also a legit way of getting confirmation.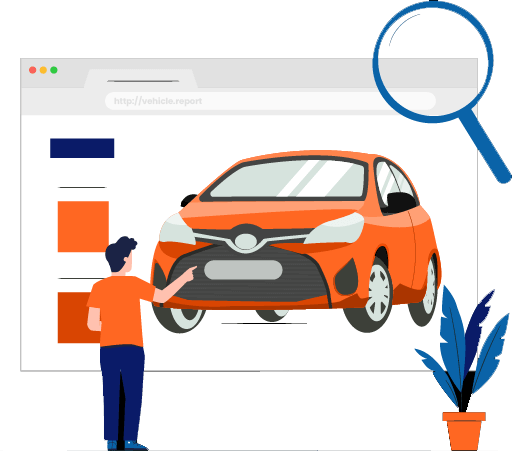 What do I get out of a New Jersey license plate lookup?
Unlock a comprehensive vehicle report using the vehicle's license plate number
Vehicle Specifications
basic details such as dimensions, engine type, and trim as well as other information related to performance
Vehicle Records
registration or title status; records of sales (including sale at salvage auction), liens, theft, and other issues 
Market Value
estimate based on the prices of similar model and make in New Jersey and the rest of the US
Safety Ratings
safety ratings given by the Insurance Institute for Highway Safety (IIHS) for the vehicle's crash-worthiness, avoidance and mitigation
Fuel Efficiency
expressed in distance traveled per gallon of fuel
Warranty and Recalls
warranty status and time remaining for each coverage, recent recalls and available remedies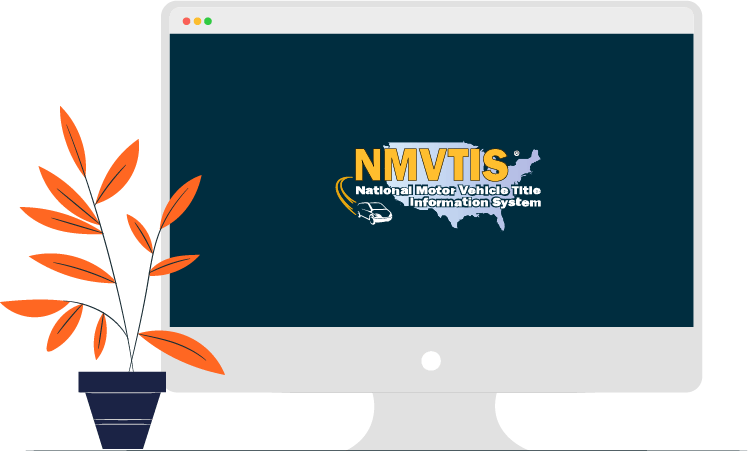 What are the sources of license plate search results?
Vehicle.report offers free access to a rich deposit of vehicle information. The system's vehicle data is constantly updated by many reputable organizations. Among the most notable examples are NMVTIS, DMVs, traffic and law enforcement agencies, emissions stations, auto companies, affiliated dealers, auction and repair shops, vehicle rental services, salvage or junk yards and other entities in New Jersey and 50 other US states.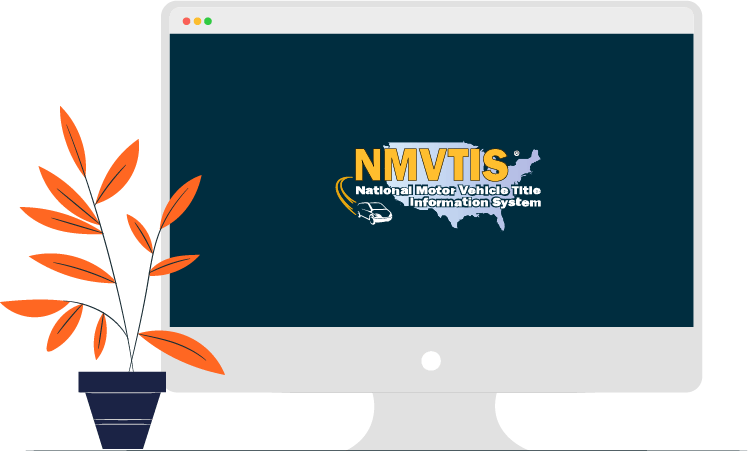 New Jersey License

Plate Lookup

To get a comprehensive vehicle history report, you can run a New Jersey License Plate Lookup
New Jersey License Plate FAQs
Answers to the most frequently asked questions on license plate lookup
What is the difference between a New Jersey license plate lookup and a New Jersey VIN check?
A New Jersey license plate lookup utilizes state-issued plate numbers to access vehicle info. A New Jersey VIN check is much like the former. The only difference is that it uses the VIN to achieve the same purpose. At Vehicle.report, both tools can give you a full vehicle history report.
What are the types of license plates in New Jersey?
Besides the standard plate design, there are other plate designs that belong to six categories, namely: (1) Personalized Plates, (2) Dedicated Plates (Special Interest), (3) Specialty Plates (Organizational), (4) Sports Plates, (5) Sports Plates, (6) Special Vehicle Plates (Historic/Hot Rod) (7) and Disability Plates.
Can I get a personalized license plate in New Jersey?
Owners of registered vehicles in New Jersey can apply for personalized license plates. It is also possible to order personalized plates during registration when the process is nearing completion. A New Jersey personalized plate can carry between three to seven alphanumeric characters. Punctuations and other symbols are not admissible. A combination can be displayed by another vehicle owned by the same person provided that no more than six spaces are used.
How can I apply for a New Jersey license plate?
New Jersey drivers are automatically eligible for state license plates upon successful vehicle registration. To achieve this, they must comply with requirements and provide personal identification as well as vehicle documents that prove legit ownership.
Important Links for New Jersey Car Owners and Drivers
Other related resources you can access for free
New Jersey VIN Check
To get a comprehensive vehicle history report, you can also run a New Jersey VIN Check