Free Michigan License Plate Lookup
Michigan has a population of around 10 million, making it the 10th most populous US state. It controls a wide area of over 96,000 square miles, which ranks it at 11th largest. The total number of vehicles registered in Michigan is over 2.8 million units. If you are planning to buy a used car in Michigan, make sure to secure a vehicle history first. Vehicle.report free license plate search tool comes handy when it comes to doing a background check. You can obtain a vehicle title history report with just a few clicks, absolutely free.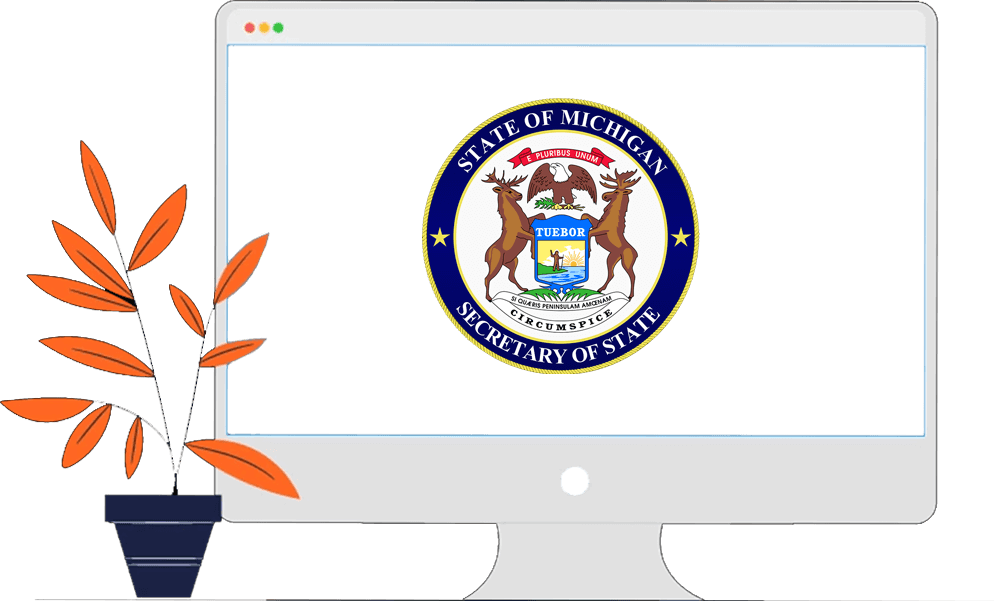 Michigan Department of Motor Vehicles
The Secretary of State of Michigan office fulfills the functions of a typical DMV. It is mainly responsible for driver's license, license plate, vehicle registration and vehicle title. Michigan follows a 'one car, one license plate' policy for every resident and working driver in the state. Currently, the state follows the serial number 'ABC 1234' as standard for Michigan license plates.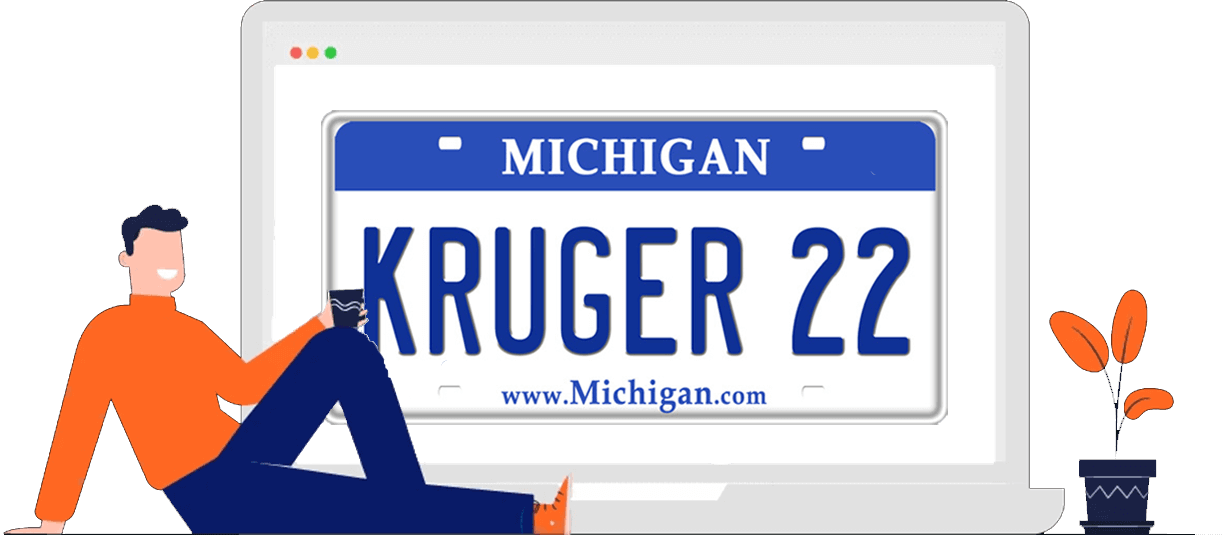 What can a Michigan license plate number tell you?
A Michigan license plate is a serial number assigned by the State of Michigan to quickly identify a vehicle's ownership and origin. It can also be used to search for other details. Due to the restriction imposed by the Driver's Privacy Protection Act, personal details available to the public are limited.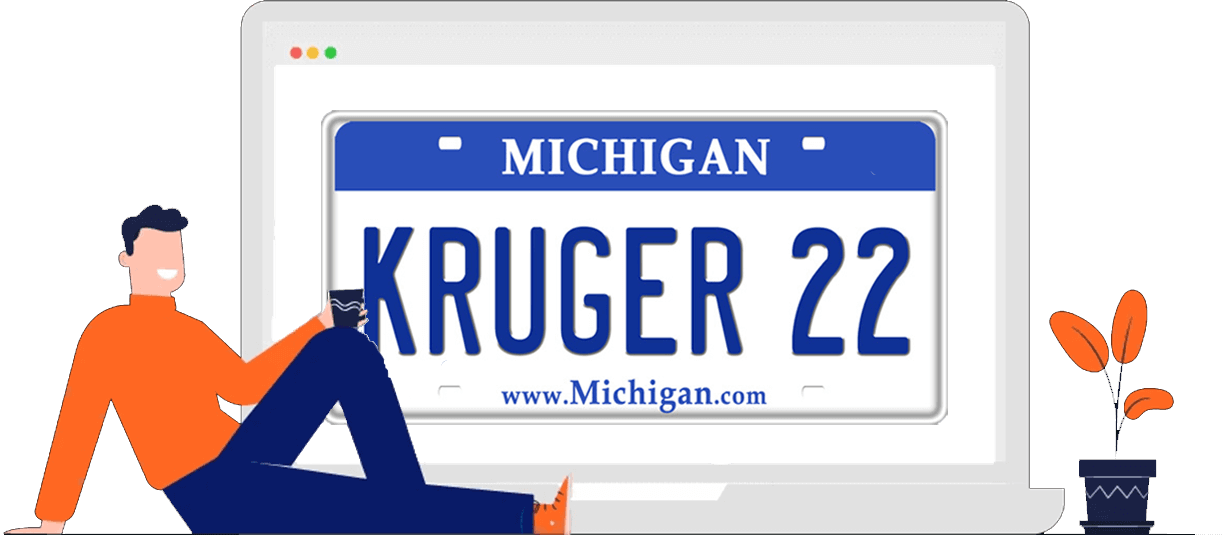 Michigan License Plate Lookup
Rather than searching vehicle info independently, you can run a free Michigan license plate to access many recorded details in one go.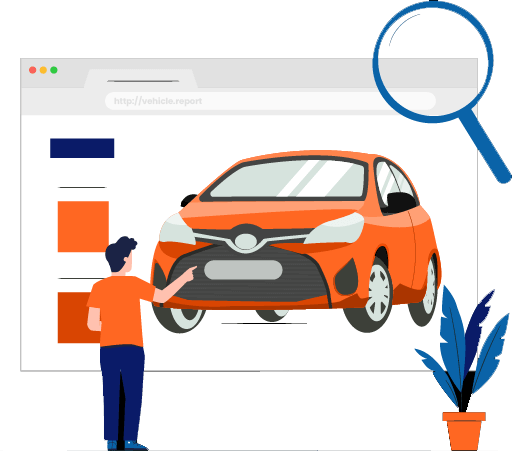 Where can I find the license plate number?
Check the back of the vehicle for details on the Michigan license plate. If you suspect that the plate is forged, you may review associated vehicle documents. To mention a few examples, these are the registration, title, insurance, sales, traffic and police reports and maintenance records. Another way to confirm the legitimacy of a Michigan plate number is by contacting a Michigan Secretary of State agent.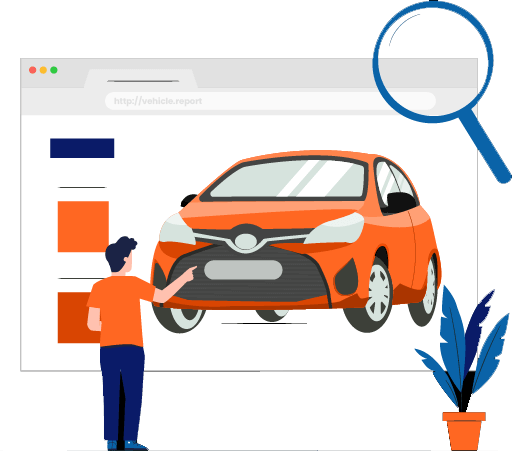 What do I get out of a Michigan license plate lookup?
Unlock a comprehensive vehicle report using the vehicle's license plate number
Vehicle Specifications
model, transmission type, speed, and other basic and performance-related details
Vehicle Records
registration/title status; lien, accident, theft and other records of any of the 268+ million vehicles in the US
Market Value
estimated value based on the current price for similar vehicles across the US
Safety Ratings
ratings by the IIHS for  crash-worthiness, avoidance and mitigation
Fuel Efficiency
mileage per gallon of fuel consumed by the vehicle
Warranty and Recalls
current warranty status including time remaining for each coverage, recalls or factory-related issues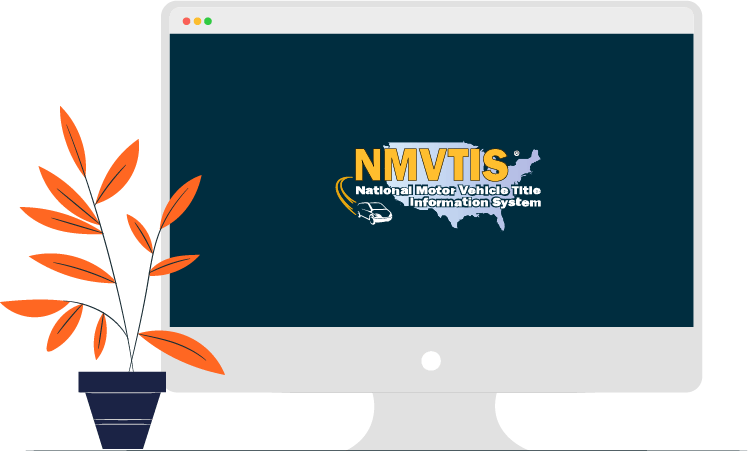 What are the sources of license plate search results?
Vehicle.report runs a sophisticated system designed for quick vehicle data retrieval. Its main data providers are the following: NMVTIS, DMVs, legal authorities, road safety agents, emissions inspection offices, vehicle makes, dealerships, repair shops, junk yards and other third-party entities inside and outside Michigan.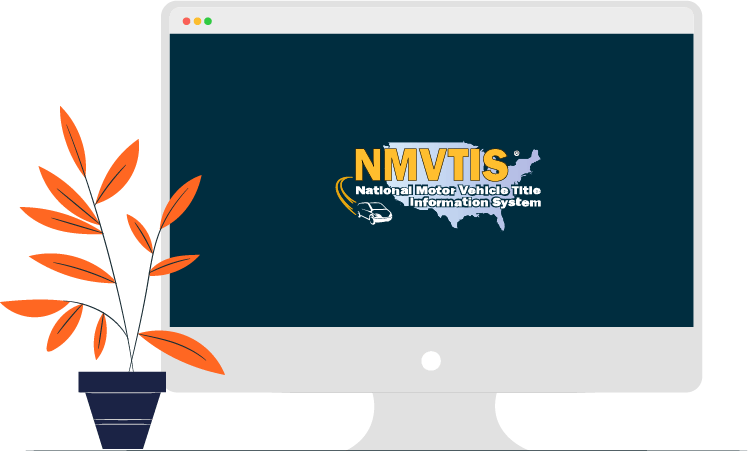 Michigan License

Plate Lookup

To get a comprehensive vehicle history report, you can run a Michigan License Plate Lookup
Michigan License Plate FAQs
Answers to the most frequently asked questions on license plate lookup
What is the difference between a Michigan license plate lookup and a Michigan VIN check?
These are two different tools but they basically give the same results – a comprehensive vehicle history report. Both tools are available here at Vehicle.report. The objective is to provide vehicle owners or sellers and buyers two options for accessing our database of over 268 million vehicles across the US.
What are the types of license plates in Michigan?
In addition to the regular Michigan plate version, car owners may also apply for the following plate categories in the License Plate Store: (1) Fundraising, (2) Veteran/Military Service, (3) Personalized, (4) Standard, (5) Historical, (6) Collector (7) and Special Organization.
Can I get a personalized license plate in Michigan?
Vehicle owners may apply for a personalized plate if their vehicles were officially registered. However, any proposed combination and design are subject to the approval of the Michigan Department of State. If the application is approved, the owner is expected to receive their personalized plates by mail within three weeks of applying.
How can I apply for a Michigan license plate?
Getting a Michigan license part is an intrinsic part of vehicle registration. Complete the registration process (click one of the Michigan links below) automatically so that you will be qualified for a license plate. You will need to fulfill the requirements the state will impose on applicants. Bring the necessary documents with you when you apply for registration.
Important Links for Michigan Car Owners and Drivers
Other related resources you can access for free
Michigan VIN Check
To get a comprehensive vehicle history report, you can also run a Michigan VIN Check