Free Rhode Island License Plate Lookup
Rhode Island State is responsible for 1.09 million residents and over 396,000 registered vehicles. It ranks as the 7th least populous and 2nd most densely populated state. Geographically, it is the smallest US state occupying a total of 1.2 thousand square miles with about 1,000 residents per square mile. A Rhode Island free license plate lookup is what you need to distinguish a good car from a bad one. You can search and lookup thousands of license plates from our database and get a free vehicle history for free.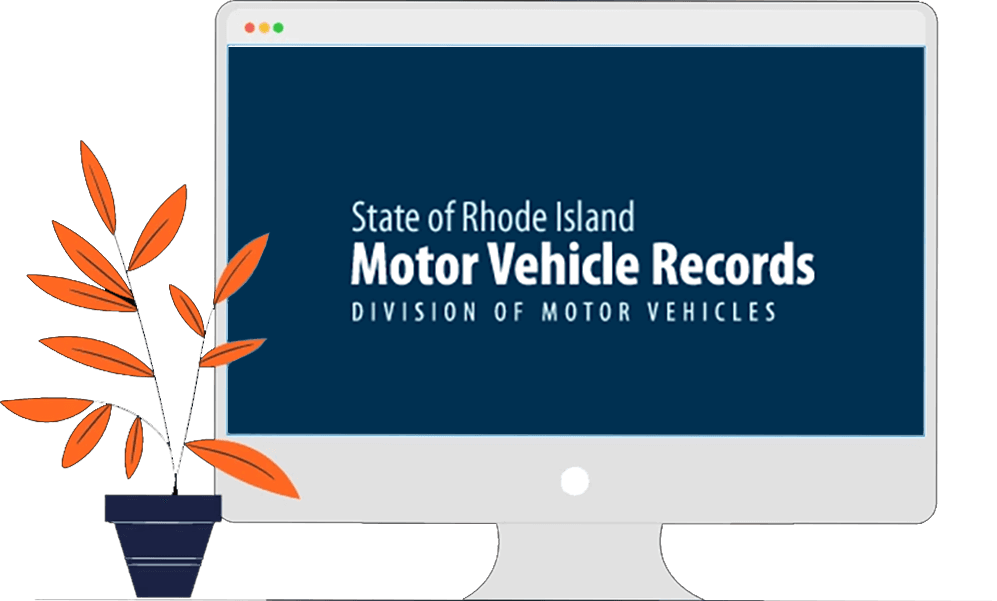 Rhode Island Division of Motor Vehicles
The Rhode Island Department of Revenue's sub-agency, Division of Motor Vehicles (DMV), is the servicing agency for onsite and online DMV processes. These include the issuance of files like driver's license, vehicle registration, vehicle title and inspection certificate. In Rhode Island, the general rule is for each vehicle to have two license plates. However, some vehicle types may only need a single rear license plate. The current plate design is called 'wave plate'. Three serial numbers are formally enforced for regular Rhode Island plates. These are 'AB-123', '123-456' and '1AB234'.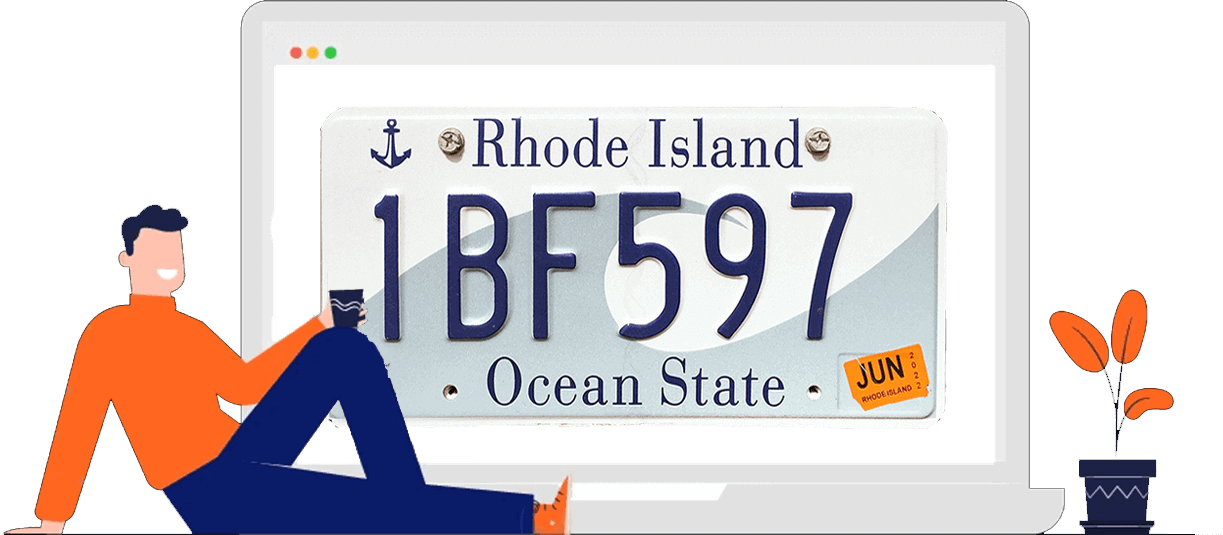 What can a Rhode Island license plate number tell you?
A Rhode Island license plate number has a wide implication for many entities. For law enforcement, this can aid them in resolving auto crimes. For car buyers, this can give them ample details on vehicle history to make a wise decision. All these needs can be served by running a free Rhode Island license plate lookup.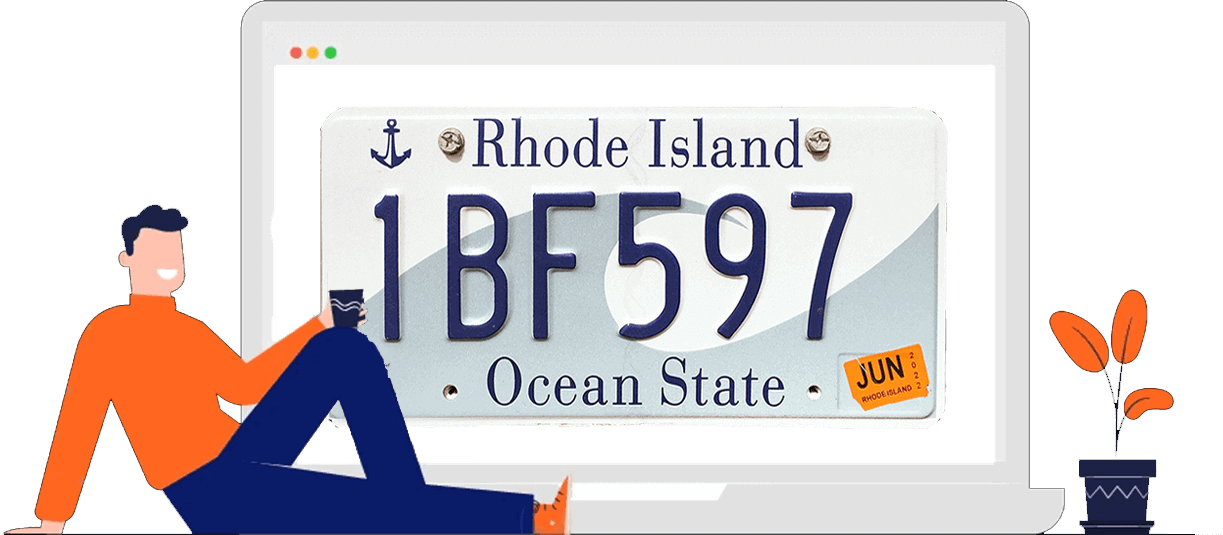 Rhode Island License Plate Lookup
Generate a free vehicle history report using any Rhode Island license plate number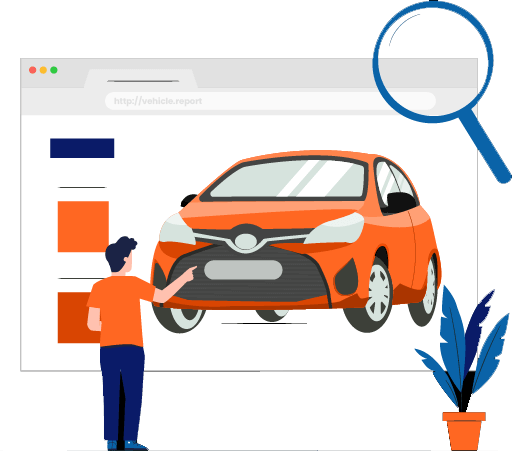 Where can I find the license plate number?
Whether a vehicle is equipped with one or two license plates, these things must always be the first in order of inspection. Only after the plates' authenticity is deemed doubtful that vehicle documents may be reviewed next. If the documents presented by the seller remain suspicious, they can ask Rhode Island DMV personnel for clarification.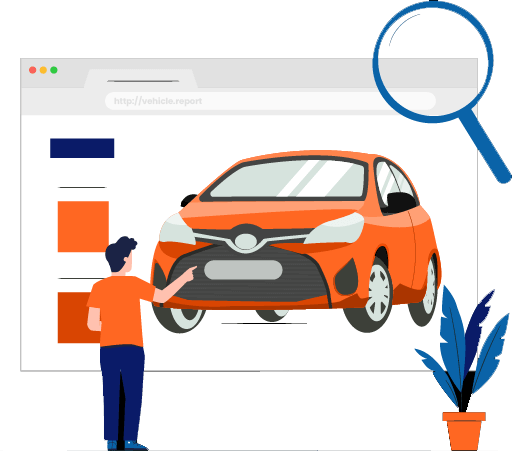 What do I get out of a Rhode Island license plate lookup?
Access vehicle data for any vehicle in Rhode Island using the vehicle's license plate number
Vehicle Specifications
basic vehicle information such as trim, model and make, engine type, transmission type, and more
Vehicle Records
history of title or registration; history of sales, accident, theft, sales at a salvage auction, flood damage, lien and other issues
Market Value
estimates based on the value of similar vehicles in Rhode Island and other parts of the country  
Safety Ratings
safety scores from crash tests done by the Insurance Institute for Highway Safety (IIHS) 
Fuel Efficiency
mileage per gallon to express efficiency of fuel consumption
Warranty and Recalls
existing warranty and coverage status; recalls and remedies announced by automaker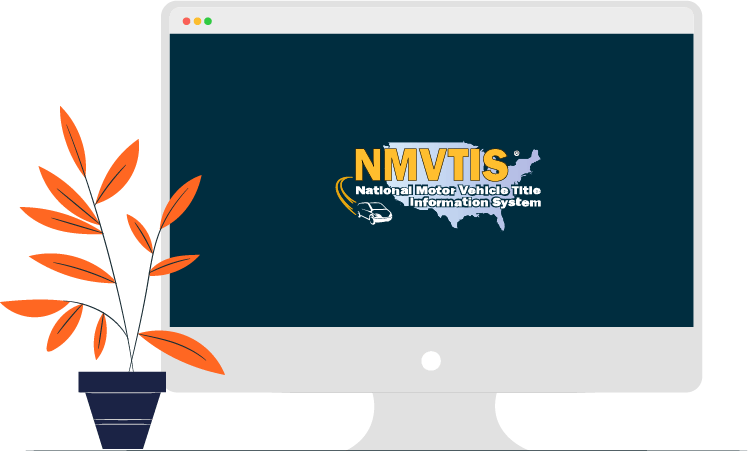 What are the sources of license plate search results?
Vehicle.report is running a powerful database that can generate detailed vehicle descriptions on a vehicle history report. This is made possible by the constant stream of data being supplied by many organizations. At the forefront of this initiative are NMVTIS, DMVs, car manufacturers and dealers. Next are traffic and law enforcement agencies, safety and emissions inspection stations, insurance providers, repair and auction shops, vehicle rental companies, salvage yards and others of note.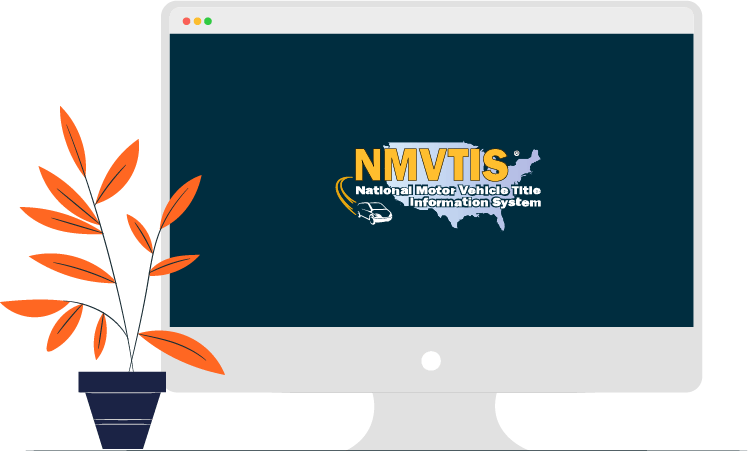 Rhode Island License

Plate Lookup

Enter any Rhode Island license plate number to generate comprehensive vehicle history report
Rhode Island License Plate FAQs
Answers to the most frequently asked questions about license plate lookup
What is the difference between a Rhode Island license plate lookup and a Rhode Island VIN check?
A Rhode Island license plate lookup derives vehicle information from license plate numbers. A Rhode Island VIN check, on the other hand, uses the VIN to link up with associated details. At Vehicle.report, both tools can generate a free comprehensive car report.
What are the types of license plates in Rhode Island?
Besides the Wave Plate Design assigned for regular license plates, Rhode Island DMV also offers many plate designs as alternatives. The currently available specialty license plates are: (1) Veteran, (2) National Guard, (3) Prisoner of War (POW), (4) Amateur Radio Operator, (5) Electric Hybrid, (6) Disabled Veteran, (7) Veteran Gold Star Parent, (8) Firefighter, (9) Charity and (10) Purple Heart.
Can I get a personalized license plate in Rhode Island?
Rhode Island personalized license plates can be ordered online by owners of registered cars. This is especially true if they prefer an alternate design to the regular version. Applicants should make sure that their proposed combinations are not offensive. A combination must not also be a duplicate of an existing number.
How can I apply for a Rhode Island license plate?
To qualify for a plate, a driver must first secure vehicle registration. Vehicle owners have 30 days to register their vehicles upon establishing residency in Rhode Island. They need to present their latest vehicle documents and personal identification. They also need to fill out the application form and send it, along with payment, to a Rhode Island authorized agent.
Important Links for Rhode Island Car Owners and Drivers
Other related resources you can access for free
Rhode Island VIN Check
Another way to run a reliable vehicle history report is using the vehicle identification number (VIN)