Free New York License Plate Lookup
The State of New York is the 4th most populated US state. Over 40% of its 20 million residents live in New York City, the most densely populated city in the country. The state controls about 54,555 square miles. Barely 0.8% of which constitute its namesake city. New York State also has the 4th highest number of registered vehicles in the US. The current census puts the number at 4.44 million registered cars. Whatever the car of your choosing, a New York free license plate lookup can set you in the right direction of car buying.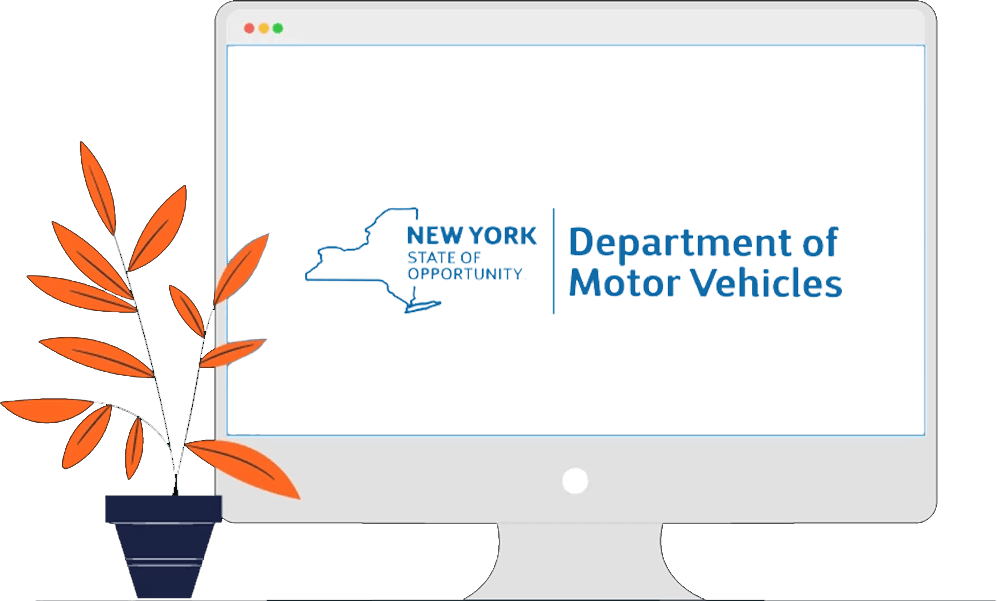 New York Department of Motor Vehicles
The New York Department of Motor Vehicles (DMV) is the state division responsible for issuing vehicle registration, vehicle title, license plates, driver's license, permits, inspection certificates, vehicle records and other auto transactions. New York is part of the majority of states that require two license plates for each registered car. New York DMV requires the serial format of 'ABC-1234' to be followed for standard New York plates. The current plate design was chosen by online vote.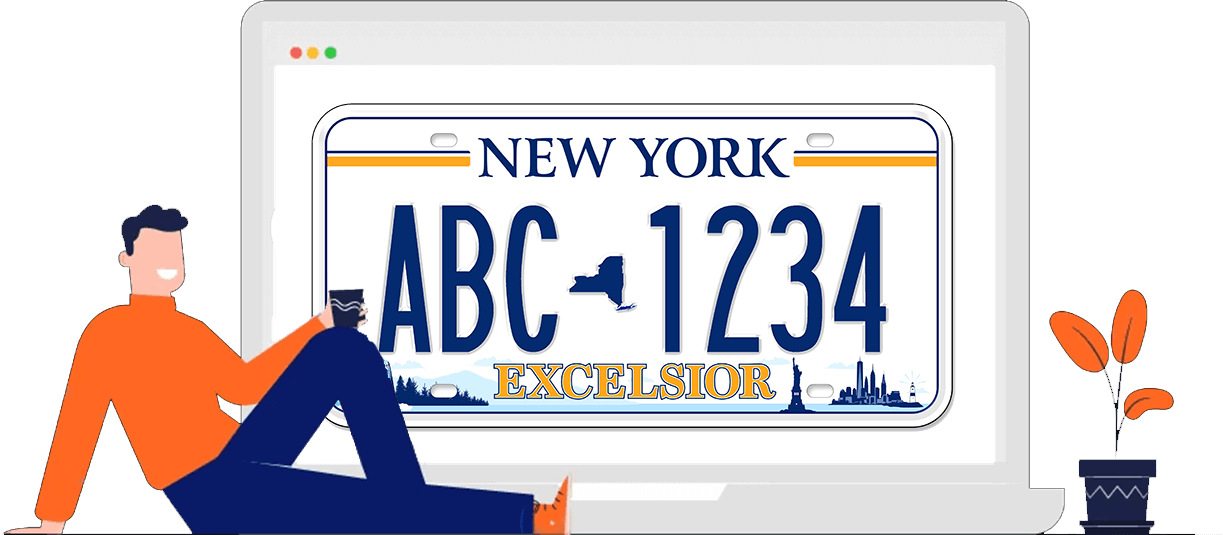 What can a New York license plate number tell you?
A New York license plate number can serve many purposes. For New York State, it is to keep tabs of legit cars operating the state's network of roads. It is also to aid local law and traffic enforcement if a problem arises. For car buyers and other parties, a license plate number can be used to access vehicle information, which is important in making an informed decision.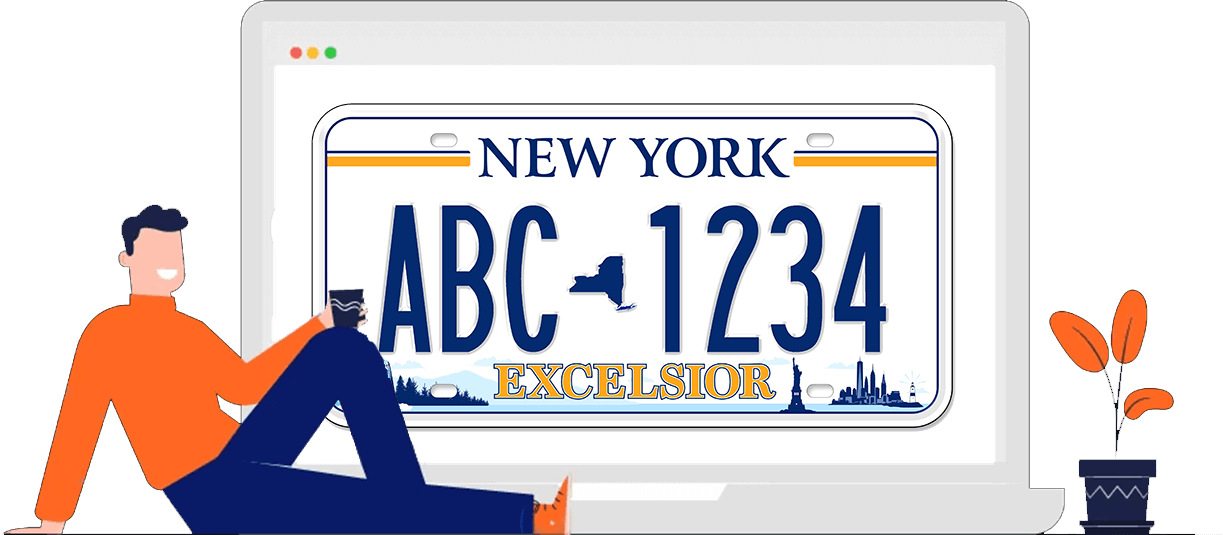 New York License Plate Lookup
Enter a New York license plate number to run a free vehicle history report instantly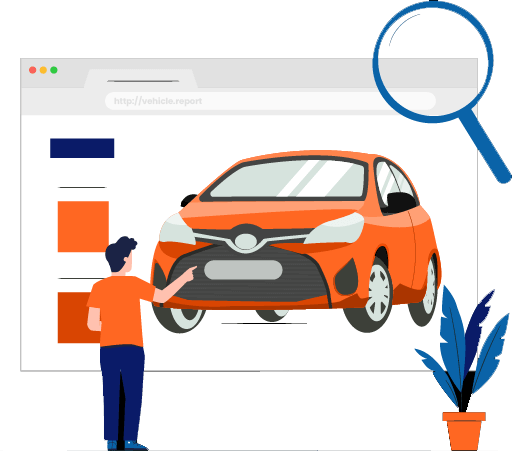 Where can I find the license plate number?
The first spot an interested person should be looking at is the two license plates attached to a car. One can be found on the front and another on the rear. For secondary references, they may review vehicle documents for authentic plate number records, such as vehicle registration, title, insurance paper, traffic and police records. But the surest way of confirming legitimacy is by contacting New York DMV.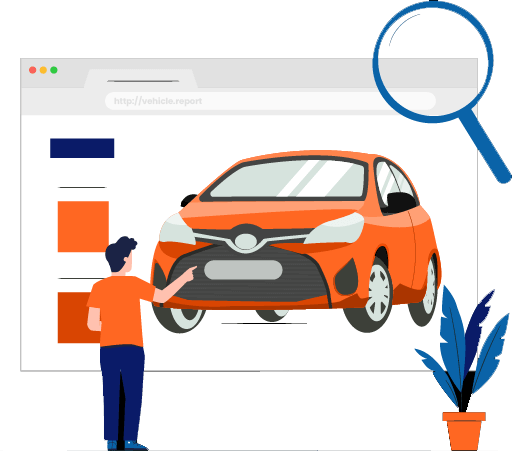 What do I get out of a New York license plate lookup?
Unlock a comprehensive vehicle report using the vehicle's license plate number
Vehicle Specifications
basic features (e.g. trim, dimensions, engine type) and details related to performance
Vehicle Records
status of registration and title; record of theft, lien, accident, flood damage, and sales (including sale at salvage auction)   
Market Value
estimated price based on the value of similar vehicles in New York State and rest of the country
Safety Ratings
safety ratings given by the Insurance Institute for Highway Safety (IIHS) for crash-worthiness, avoidance and mitigation
Fuel Efficiency
the distance that the vehicle can cover for each gallon of fuel consumed
Warranty and Recalls
current warranty status and coverage, active recalls and remedies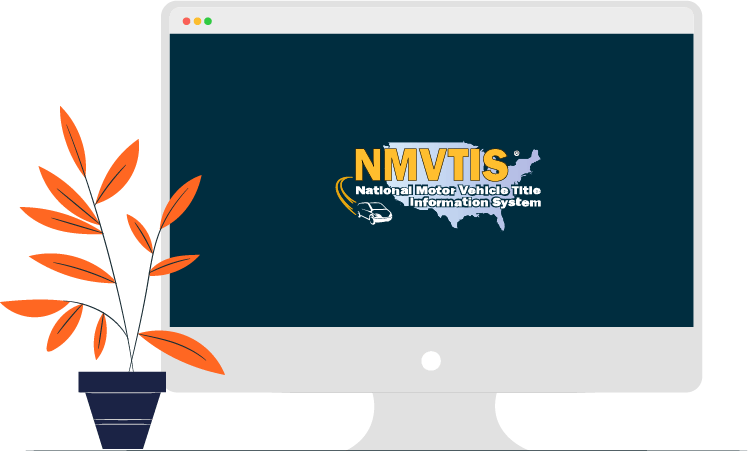 What are the sources of license plate search results?
Vehicle.report has a huge database containing all sorts of vehicle data. The system derives its content from a number of sources. Prominent among them are the NMVTIS, DMVs, emissions stations, inspection agencies, law enforcement and traffic safety authorities. There are also private entities that provide vehicle information to the system, such as car manufacturers, dealers, junkyards, auction shops, repair shops, insurance companies, vehicle rental companies and more.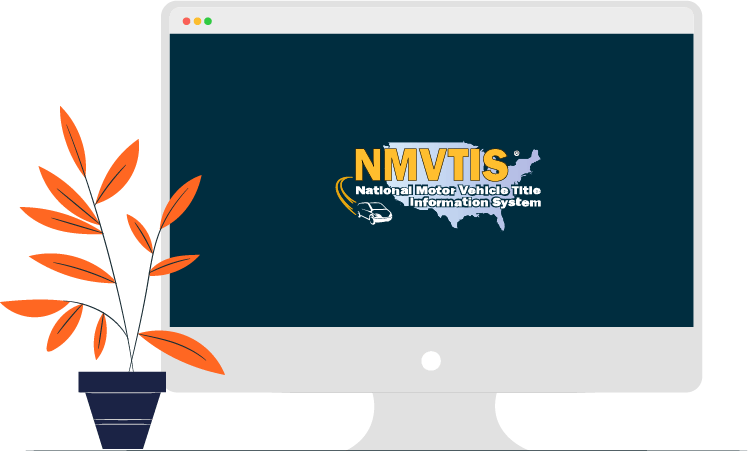 New York License

Plate Lookup

Run a comprehensive vehicle history report using a New York License Plate number 
New York License Plate FAQs
Answers to the most frequently asked questions on license plate lookup
What is the difference between a New York license plate lookup and a New York VIN check?
A New York license plate lookup uses the number on New York plates to access vehicle records. On the other hand, a New York VIN check utilizes the VIN assigned by car manufacturers. Both tools produce the same full vehicle history report.
What are the types of license plates in New York?
New York Department of Motor Vehicles offers numerous plate designs for registered cars. All plate selections can be grouped into eight distinct categories: (1) I Love NY Adventure Plates, (2) Sports, (3) Military and Veterans, (4) Counties and Regions of NY State, (5) Colleges, Fraternities, Sororities, (6) Causes, (7) Professions (8) and Organizations.
Can I get a personalized license plate in New York?
Owners of registered vehicles in New York can apply for personalized plates. A combination of six to eight alphanumeric characters can be suggested. The letter 'O' cannot be used in-between two numbers. The letter 'I' at the first or last spot of a sequence of numbers is invalid. So is the number '0' in-between letters. Also, the letter 'O' and number '0' cannot be placed next to each other in a sequence, vice versa. The agency can reject combinations it considers inappropriate.
How can I apply for a New York license plate?
You are automatically eligible for a pair of New York license plates once you have successfully registered your car with New York DMV. However, before a driver can successfully register their vehicles, they must pass a set of criteria that the agency will demand. They must provide sufficient documentation on vehicle ownership as well as personal identification.
Important Links for New York Car Owners and Drivers
Other related resources you can access for free
New York VIN Check
To get a comprehensive vehicle history report, you can also run a New York VIN Check