Free California License Plate Lookup
California, the most populous state in the US. has the most number of registered vehicles. Its population of around 39.5 million as of 2019 has a total of close to 15 million registered vehicles. Your chances of finding a used car for sale in your local area is quite high. With a California free license plate search, you can make an informed decision to buy the right car for the right price.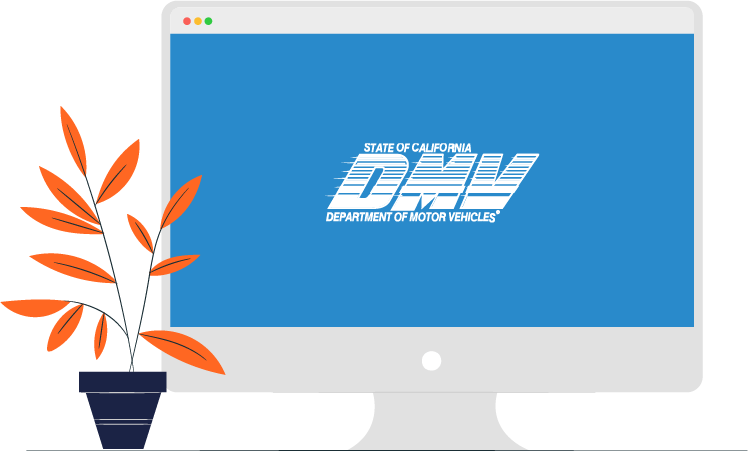 California Department of Motor Vehicles
The California Department of Motor Vehicles (DMV) is the issuing agency for driver's license, vehicle registration and validation, license plate and vehicle title. Most vehicles in the state, except motorcycles and trailers, are required to have front and rear plates. Like 30 other states in the country, California believes that a front plate can help solve crimes involving vehicles. The state's license plate numbers follow the 1ABC123 serial format. Recently registered vehicles may have license plate numbers that start with a higher number like 7 while older plates start with lower numbers.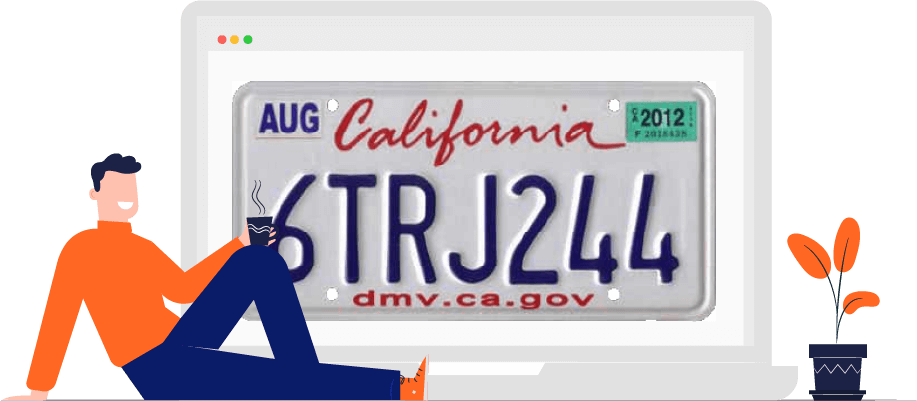 What can a California license plate number tell you?
Basically, a license plate number can give you information on the vehicle owner as well as information about the vehicle. However, the federal Driver's Privacy Protection Act prohibits the release and use of certain personal information from state motor vehicle records.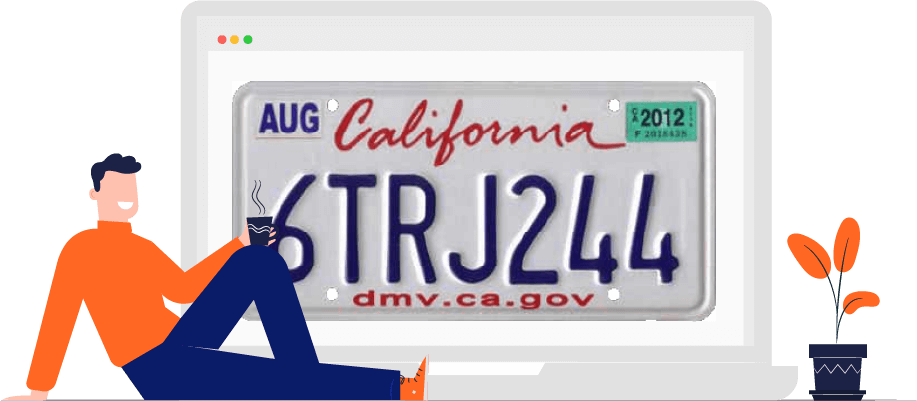 California License Plate Lookup
What you can legitimately do is get a vehicle history report by running a free California license plate lookup.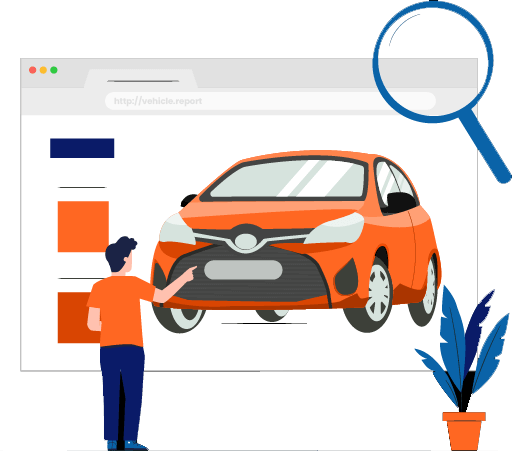 Where can I find the license plate number?
The easiest way to check the license plate number is on the vehicle itself. If for some reason this is not possible, you can always check the vehicle documents: insurance documents such as the insurance card and vehicle registration documents such as the title or the registration card issued by the California DMV or registry.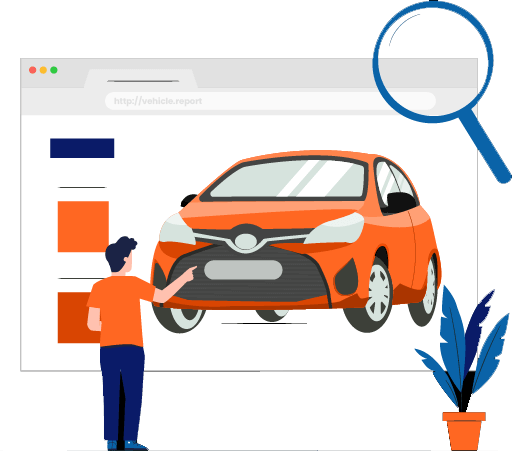 What do I get out of a California license plate lookup?
Unlock a comprehensive vehicle report using the vehicle's license plate number
Vehicle Specifications
to compare the information from the seller with the car report
Vehicle Records
to search titles, title brands, sales, lien, accidents, and theft records against 268+ million cars registered in California and other states
Market Value
to get an estimate of the vehicle's worth in California or in your local area.
Safety Ratings
to check crash-worthiness as well as crash avoidance and mitigation based on tests done by Insurance Institute for Highway Safety (IIHS)
Fuel Efficiency
to see if it has a good mileage (the distance it can travel per gallon of fuel)
Warranty and Recalls
to check the warranty status and type of coverage, latest recalls, safety issues and fixes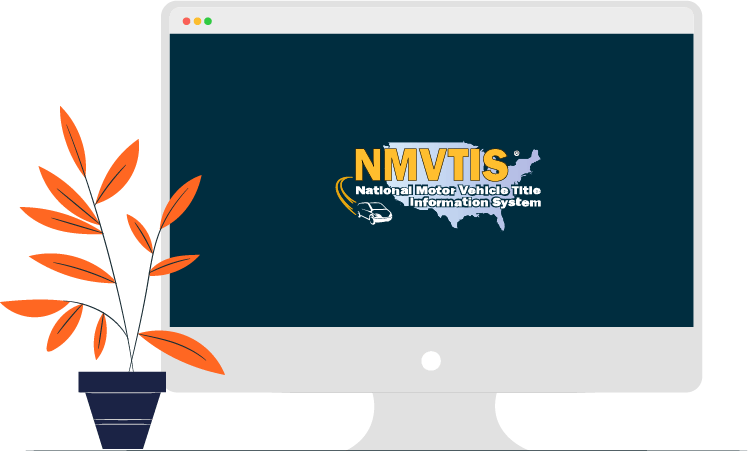 What are the sources of license plate search results?
Vehicle.report runs a comprehensive database of vehicle data from the US Motor Vehicle Title System (NMVTIS), DMVs, traffic safety authorities, law enforcement agencies, inspection stations in California and other states.
We also collate information from car manufacturers, car dealerships, insurance companies, auction shops, vehicle rental and fleet companies, collision repair shops, and salvage or junk yards in the state and across the country.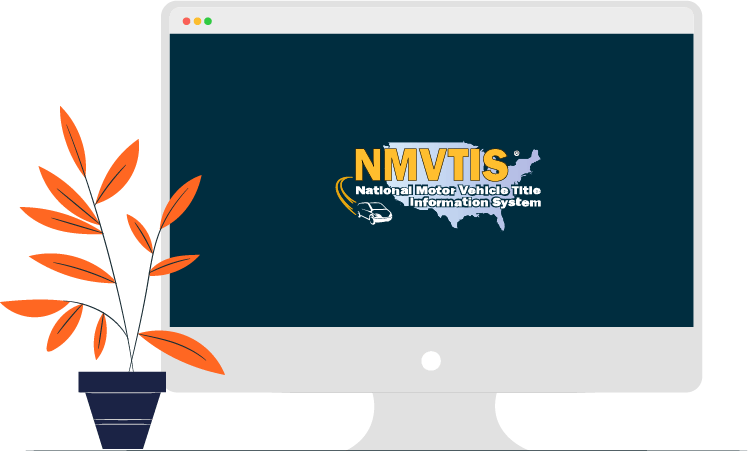 California License

Plate Lookup

To get a comprehensive vehicle history report, you can run a California License Plate Lookup
California License Plate FAQs
Answers to the most frequently asked questions on license plate lookup
What is the difference between a California license plate lookup and a California VIN check?
VIN number and license numbers are critical information provided in documents basically to identify the vehicle. These numbers can be used as a search index to look for vehicle information. At Vehicle.report, both tools can give you a full vehicle history report.
What are the types of license plates in California?
Aside from the standard license plates, the California DMV also issues these specialty license plates: for special interests such as arts, kids or environment and for special purposes such as recognition, historical, occupational, or legislative. They also issue decals and placards for bicycles, disabled person parking or similar purposes.
Can I get a personalized license plate in California?
You can personalize your license plate with a catchy slogan or phrase. You can use 2 to 7 characters that are a combination of numbers, letters, and some special characters. Slang or offensive words in English or any other language. Just make sure it does not look like an existing license plate.
How can I apply for a California license plate?
Within 20 days of your purchase of a new vehicle or transfer to California, you need to register your vehicle at the California DMV. You need to fill out an application form, present proof of a valid car insurance, additional documents such as an emissions test or previous title, and the payment for the registration.
You must also buy validation stickers which should be placed and visible on the rear plate to show the month and the year of expiration. Only the new year sticker is replaced every time you renew your vehicle registration.
Important Links for California Car Owners and Drivers
Other related resources you can access for free
California VIN Check
To get a comprehensive vehicle history report, you can also run a California VIN Check