Free Kentucky License Plate Lookup
Kentucky is located in the eastern half of the US Mainland. As of the 2020 US Census, the number of residents currently living in the state is approximately 4.5 million people. The number of registered vehicles, meanwhile, is estimated to be around 1.69 million. The state covers huge swathes of land — about 40 thousand square miles. Run a check on the license plate and get a free vehicle report to make sure you are not buying a lemon.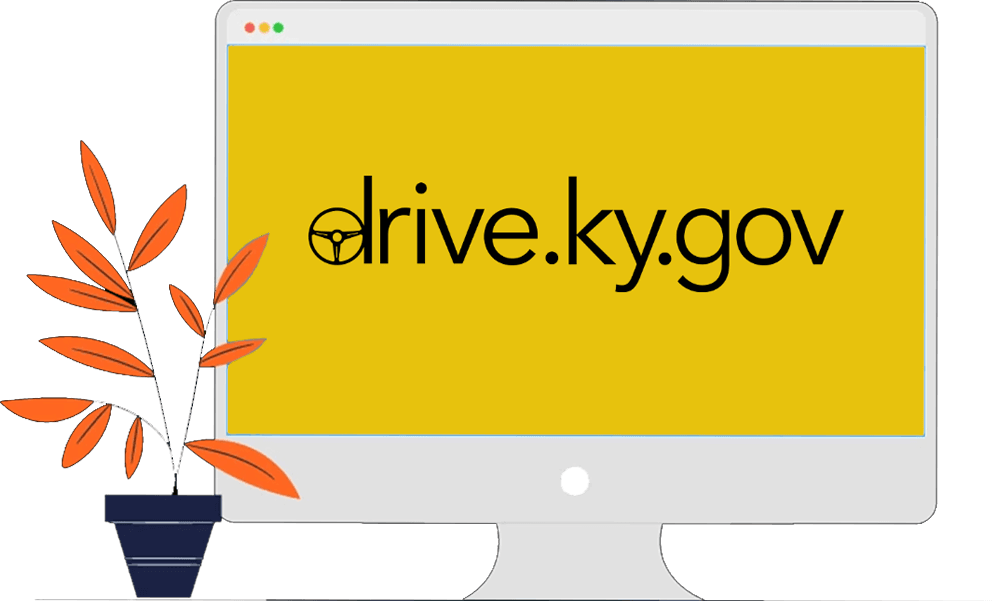 Kentucky Transportation Cabinet
The role of the DMV in Kentucky is delegated to the Kentucky Transportation Cabinet. The agency is responsible for all matters pertaining to vehicle registration, vehicle title, license plates and driver's license. Kentucky is among the minority of states that require only a single license plate per motor vehicle. The plate is designed to be visible from afar to aid law enforcement in case of traffic violation or crime. The state enforces the serial number of ABC 123 as a standard to follow for license plates.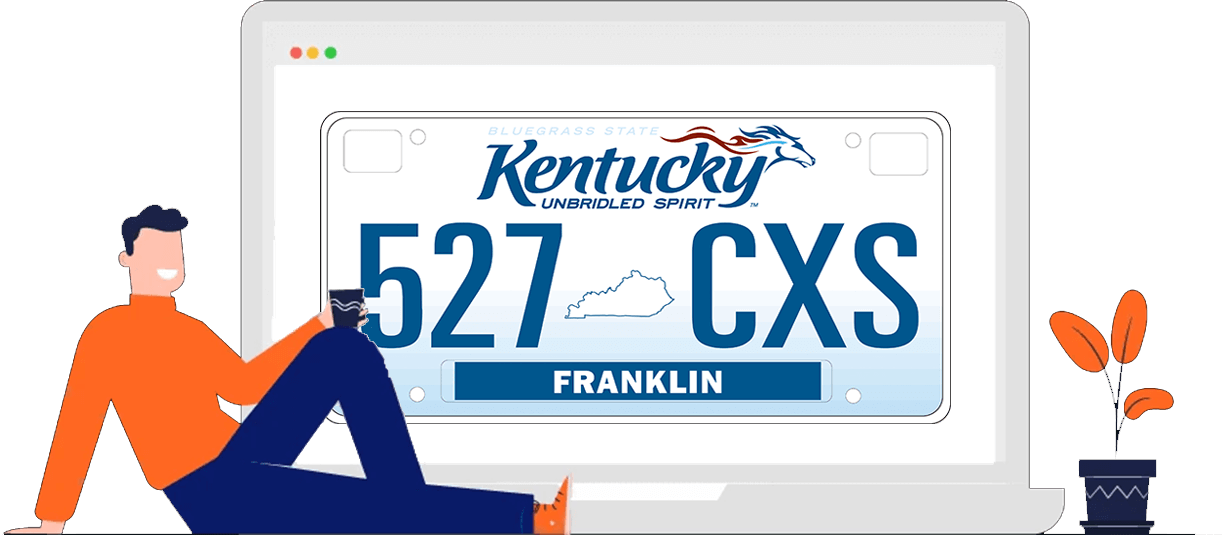 What can a Kentucky license plate number tell you?
The license plate number of a vehicle is one of the commonly used identifiers to find out records associated with a car. The Indiana plate lookup is a powerful tool capable of releasing volumes of details, but not all data are publicly disclosed due to the sensitivity of some info.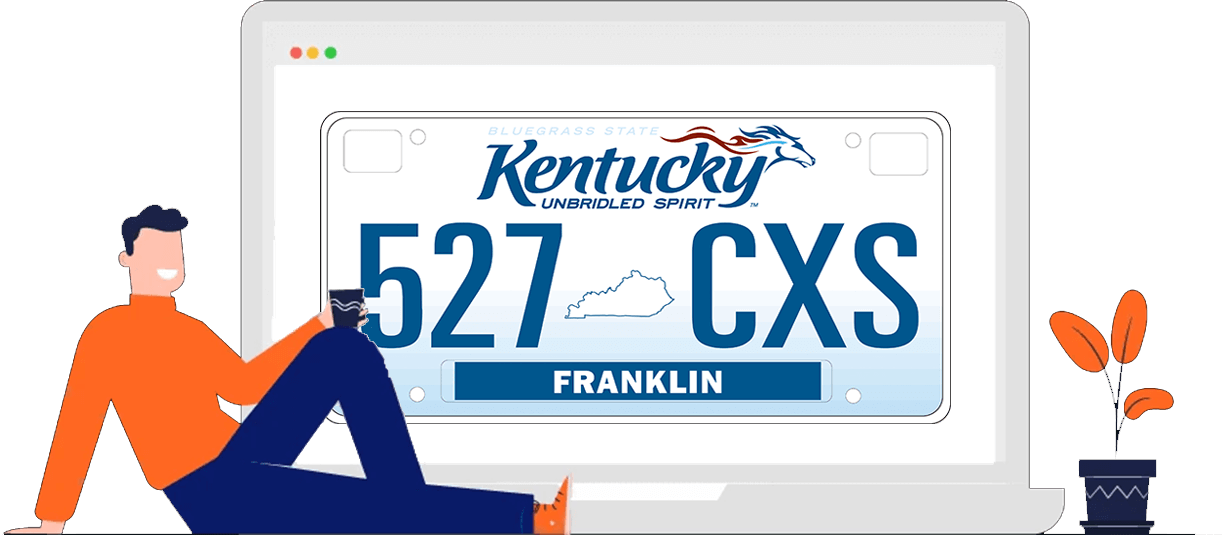 Kentucky License Plate Lookup
As a consumer, you are entitled to know sufficient info on a product that interests you. Getting a vehicle history report through a free Kentucky license plate lookup can satisfy this need.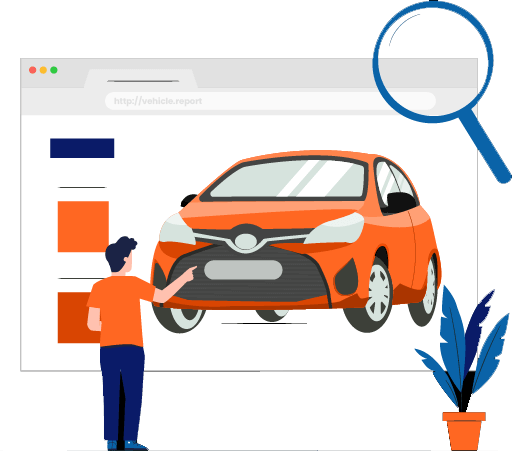 Where can I find the license plate number?
Kentucky's rear license plates are hard to miss. If by chance the license plate is not accessible, you may also check on Kentucky-issued motor vehicle papers, such as registration and title. If you have reasons for not trusting the vehicle documents presented to you, you can contact Kentucky Transportation Cabinet customer service to answer your queries.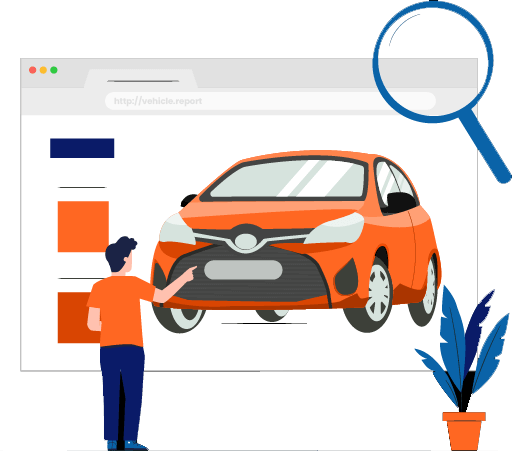 What do I get out of a Kentucky license plate lookup?
Unlock a comprehensive vehicle report using the vehicle's license plate number
Vehicle Specifications
basic physical features such as dimensions, engine type and trim as well as other details related to performance
Vehicle Records
records of theft, lien, sale, salvage title, previous or active theft, and other issues
Market Value
estimated value based on the current price for similar vehicles across the US
Safety Ratings
crash ratings from the Insurance Institute for Highway Safety (IIHS) based on crash-worthiness, avoidance and mitigation 
Fuel Efficiency
distance that the vehicle can travel per gallon of fuel consumed
Warranty and Recalls
status of warranty and coverage, recalls, defects and fixes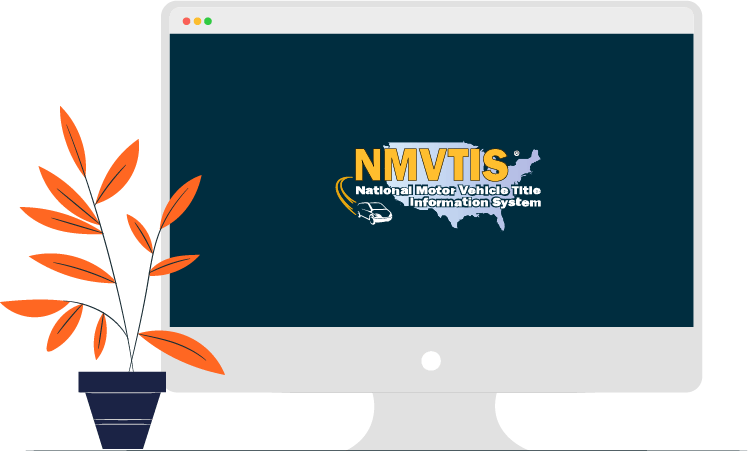 What are the sources of license plate search results?
Vehicle.report offers a fleshed-out vehicle history from a variety of sources. The majority of vehicle info is acquired from NMVTIS and DMVs. Other providers of note are traffic and safety authorities, police agencies, insurers, vehicle rental companies, inspection stations, manufacturers, service and junk shops, among others.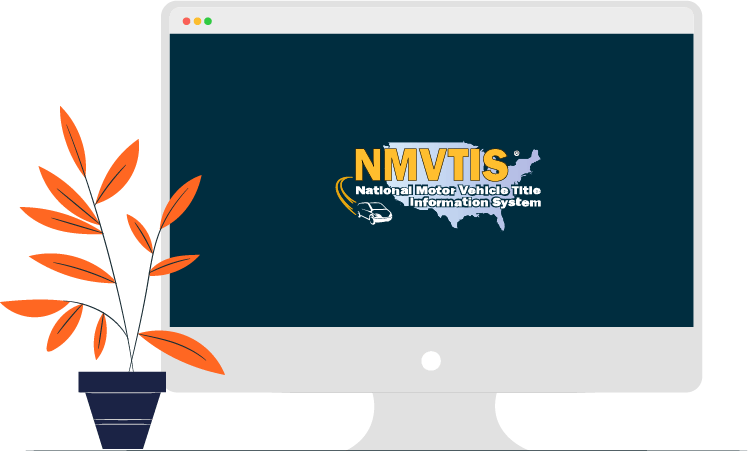 Kentucky License

Plate Lookup

To get a comprehensive vehicle history report, you can run a Kentucky License Plate Lookup
Kentucky License Plate FAQs
Answers to the most frequently asked questions on license plate lookup
What is the difference between a Kentucky license plate lookup and a Kentucky VIN check?
VIN numbers and license plate numbers are crucial in accessing important car information. These are used as reference points to look into the vehicle's past and recorded info. At Vehicle.report, both can be used to review in-depth vehicle history.
What are the types of license plates in Kentucky?
As an alternative to the regular version of Kentucky license plate, the Kentucky Transportation Cabinet also offers the following optional plate categories: Personalized Flat Plates, Special License Plates, Disabled License Plates, Military License Plates, University License Plates, Independent College Plates, Government / Official Plates and Miscellaneous License Plates.
Can I get a personalized license plate in Kentucky?
All plate designs of any category (if available) can be personally customized. However, the vehicle owner must adhere to the guidelines set by the state. The proposed combination must not be offensive and not exceed the alphanumeric limit required by the state. (6 characters max for standard plate and 5 characters max for specialty plate.) The Kentucky Transportation Cabinet will notify you if your suggested combination has been accepted.
How can I apply for a Kentucky license plate?
Kentucky vehicle owners are eligible for Kentucky license plates once they have successfully registered their vehicles with Kentucky Transportation Cabinet. It may be issued right after the registration paper is handled or after a few days. Fill out the application form and submit the required documents to successfully register your car.
Important Links for Kentucky Car Owners and Drivers
Other related resources you can access for free
Kentucky VIN Check
To get a comprehensive vehicle history report, you can also run a Kentucky VIN Check