Free Minnesota License Plate Lookup
Minnesota controls 86,9 35 square miles of the US Mainland. It is also home to about 5.7 million residents and counting. According to the Division of the Minnesota Department of Public Safety, over 7 million vehicles of different types are registered with the state. Reason why it is very important to do your research if you are planning to buy a used car. The odds of you getting a lemon can be reduced when do a background check on a vehicle. You can either run a free VIN check or a free licese plate search.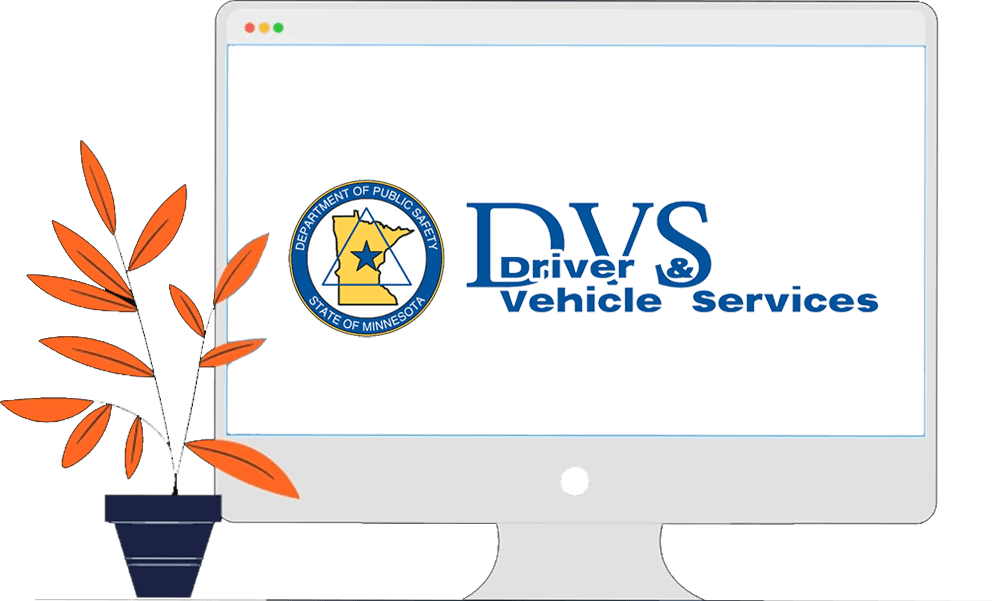 Minnesota Driver and Vehicle Services
The Driver and Vehicle Services (DVS), a branch of the Minnesota Department of Public Safety, is responsible for driver's license, vehicle registration, license plate and title. Similar to 30 other US states, Missouri requires two license plates for each motor vehicle. The serial format adapted for the state is 'AB1 C2D', which is a standard that must be followed by every Minnesota vehicle driver and license plate issuer.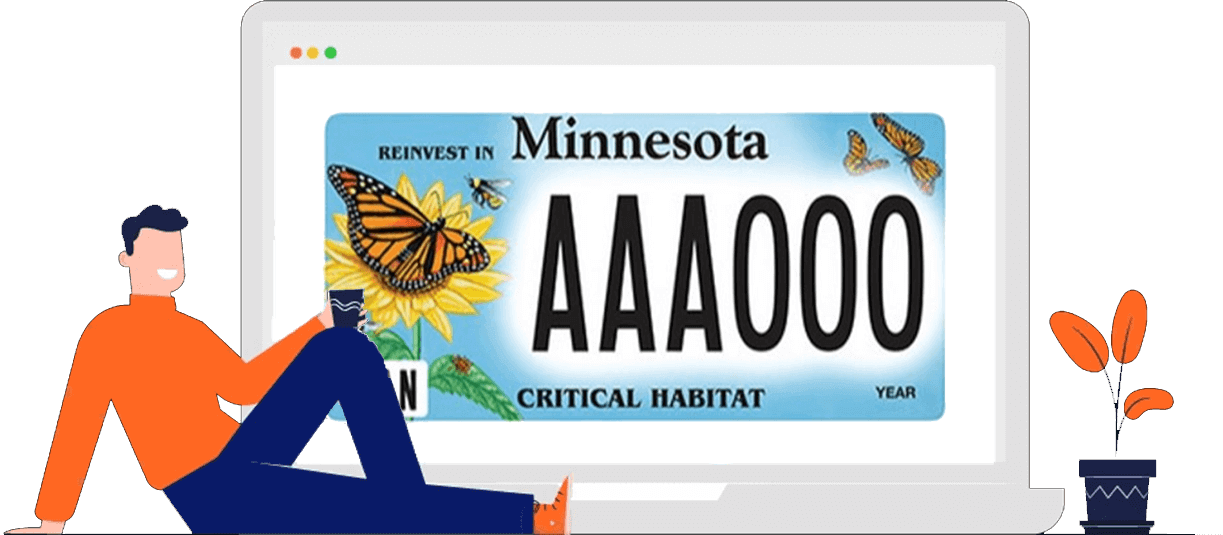 What can a Minnesota license plate number tell you?
A Minnesota license plate number can serve multiple purposes for car buyers, car sellers and other parties. There is a restriction as to how much info can be made public due to privacy concerns of owners. Nevertheless, a plate number can still shed invaluable info for car buyers to make an informed decision.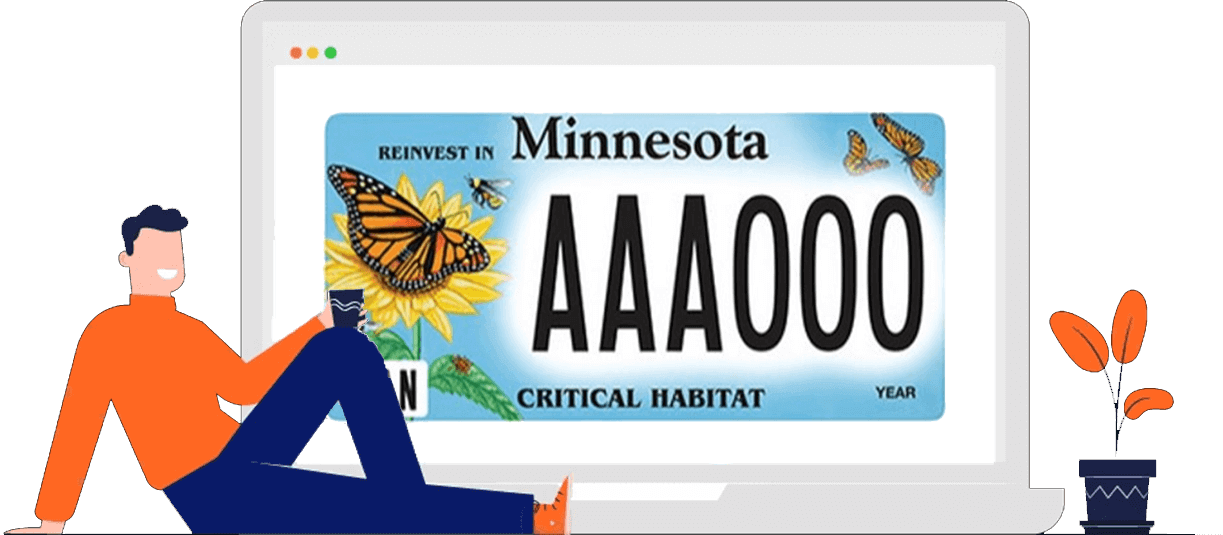 Minnesota License Plate Lookup
Use the license plate number to run a thorough VIN check for any vehicle in Minnesota and even outside the state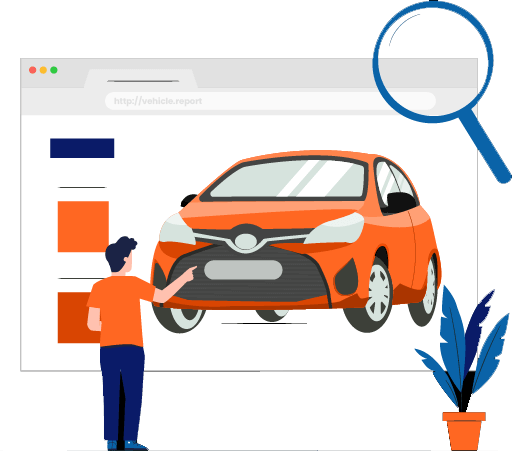 Where can I find the license plate number?
If you want to identify the license plate number, look no farther from the plates themselves. But there might be times when the license plates are unavailable for a close-up inspection. If that's the case, the next best thing to check with is vehicle documents. What are they? These are the sales records, police reports, repair records, registration, title and others of note. If you have some doubts about the papers, you may call Minnesota DVS to confirm written and verbal claims.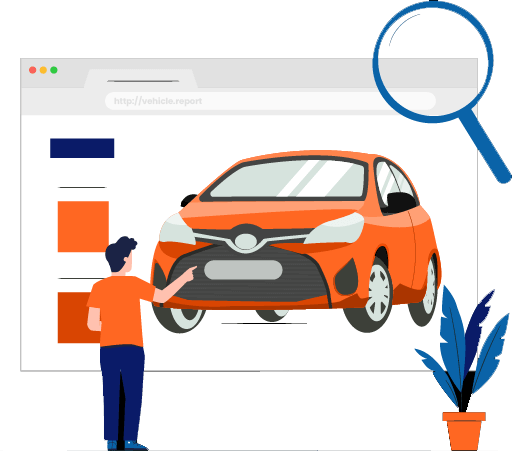 What do I get out of a Minnesota license plate lookup?
Unlock a comprehensive vehicle report using the vehicle's license plate number
Vehicle Specifications
compare the sellers' claims about dimensions, engine type, and trim as well as other information-related performance
Vehicle Records
survey our database of 268+ million cars registered across the US for registration status as well as records of theft, lien, accidents, and other possible issues. 
Market Value
check the retail price of similar vehicles in Minnesota and the rest of the country
Safety Ratings
look up the vehicle's ratings in crash tests conducted by the Insurance Institute for Highway Safety (IIHS)
Fuel Efficiency
check how far the vehicle can travel with every gallon of fuel consumed
Warranty and Recalls
verify the insurance status and timing of coverage;  recall campaigns and fixes for defects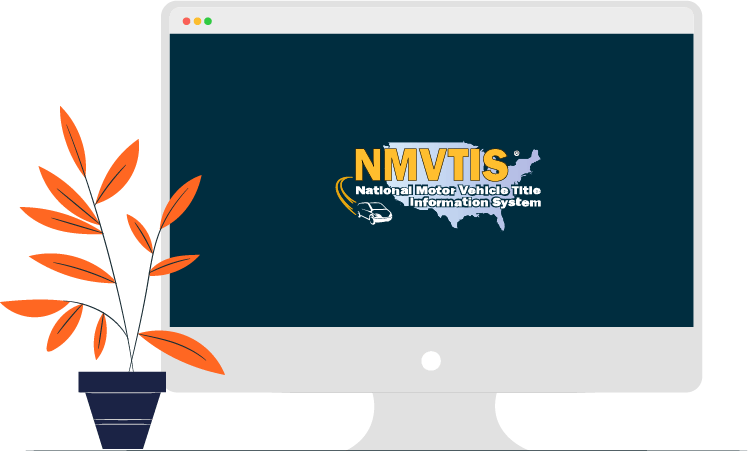 What are the sources of license plate search results?
Vehicle.report can satisfy most of the gaps in knowledge on car information through its comprehensive database. It stores data from all over the country. It acquires a constant supply of info from both government and non-government agencies, like DMVs, NMVTIS, law enforcement, traffic safety authorities, emissions inspection stations, manufacturers, dealers, maintenance offices, repair shops, car rental companies, auction shops and much more.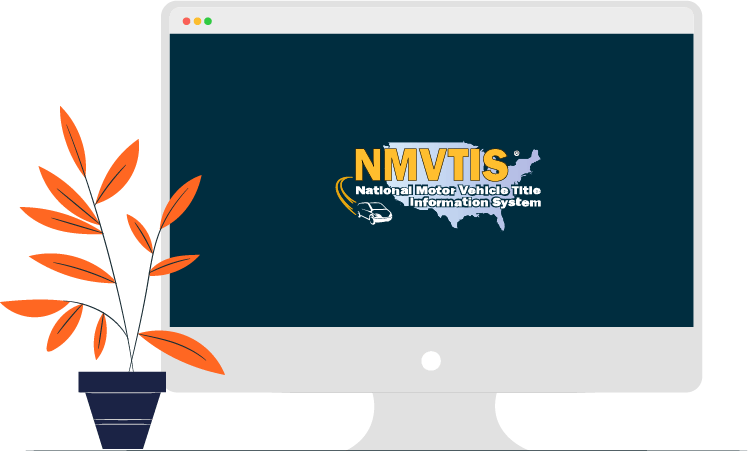 Minnesota License Plate Lookup
To get a comprehensive vehicle history report, you can run a Minnesota License Plate Lookup
Minnesota License Plate FAQs
Answers to the most frequently asked questions on license plate lookup
What is the difference between a Minnesota license plate lookup and a Minnesota VIN check?
At Vehicle.report, both tools can give you a full vehicle history report. The VIN number and license numbers are critical information provided in documents basically to identify the vehicle. These numbers can be used as a search index to look for vehicle information. 
What are the types of license plates in Minnesota?
Minnesota license plates can be grouped into 13 categories. These are (1) Standard License Plates, (2) Commercial License Plates, (3) Dealer Plates, (4) Disability License Plates, (5) Motorcycle/Moped License Plates, (6) Personalized Plates, (7) Prorate Plates, (8) Recreational Plates, (9) Special Registration Plates, (10) Specialized Plates, (11) Tax Exempt Local, (12) Weight Class Plates (13) and Other Plates.
Can I get a personalized license plate in Minnesota?
Owners of Minnesota-registered vehicles can apply for personalized license plates at a deputy registrar's office. Personalized plates must contain at least a single alpha character. Up to 7 characters (including hyphens and spaces) can be displayed on personalized plates. Minnesota DVS will not issue plates with identical numbers and has the right to reject combinations that are deemed offensive.
How can I apply for a Minnesota license plate?
Residents who completed vehicle registration will be issued a pair of Minnesota license plates unless they opt for plate options. To complete vehicle registration, they need to comply with the state's requirements. They need to present important documents before a DVS agent, such as vehicle registration and title. New residents and owners are given a 60-day grace period to finish the process.
Important Links for Minnesota Car Owners and Drivers
Other related resources you can access for free
Minnesota VIN Check
To get a comprehensive vehicle history report, you can also run a Minnesota VIN Check