Free South Dakota License Plate Lookup
South Dakota is situated in the upper part of the US Mainland's Midwestern region. It has a population of about 886,667 with around 11 individuals living per square mile. South Dakota is both the 5th least populated and 5th least densely populated US state. Currently, there are around 342,000 vehicles registered in the state. Buying a car? A South Dakota free license plate lookup can save time in looking into vehicle history.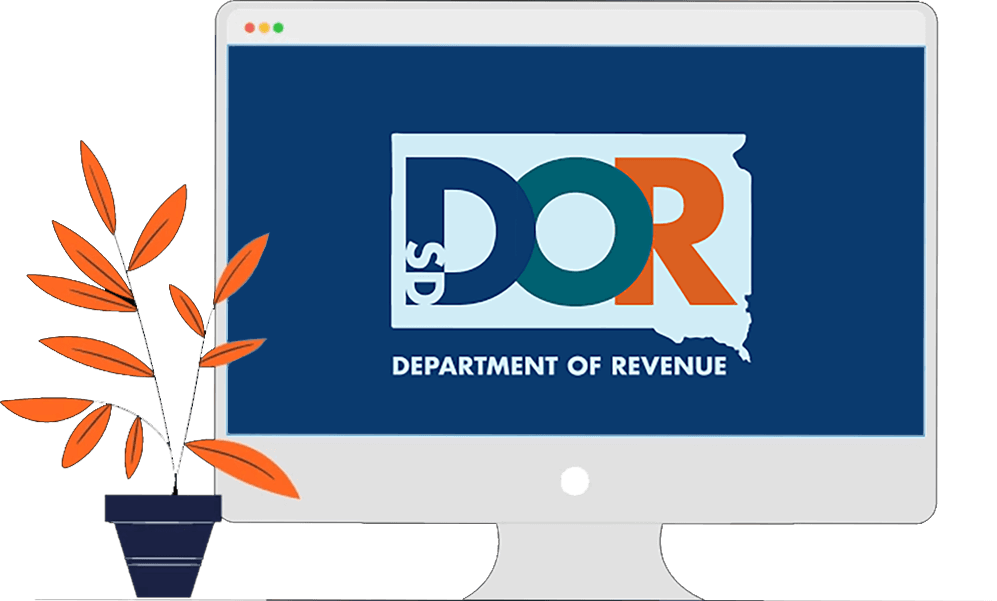 South Dakota Department of Revenue
The South Dakota Department of Revenue handles everyday DMV transactions like vehicle registration, vehicle title and license plates. Meanwhile, the South Dakota Department of Public Safety is tasked with issuing driver licenses. Most vehicle types are required to have two license plates per unit, while motorcycles and trailers require only one plate. The serial format for South Dakota may vary per county. Currently, there are five official serial formats in the state: '1A1 234', '1AB 123', '10A 123', '10A B12' and '44A BC1'.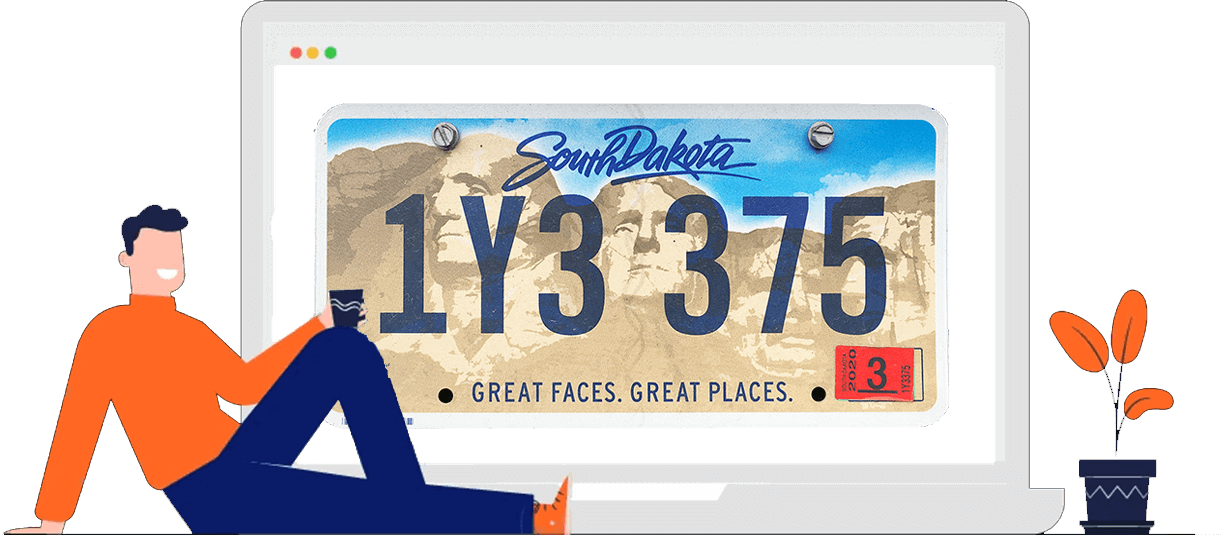 What can a South Dakota license plate number tell you?
A South Dakota license plate is important in many ways. First, it can be entered on a free South Dakota license plate lookup to generate a complete vehicle history report. This way, a buyer can weigh in on a car's pros and cons. Second, the number is a quick entry to check on a car's legitimacy and resolve crimes. Despite that, there is a limit to how much info can be shared as the owners' personal details are confidential.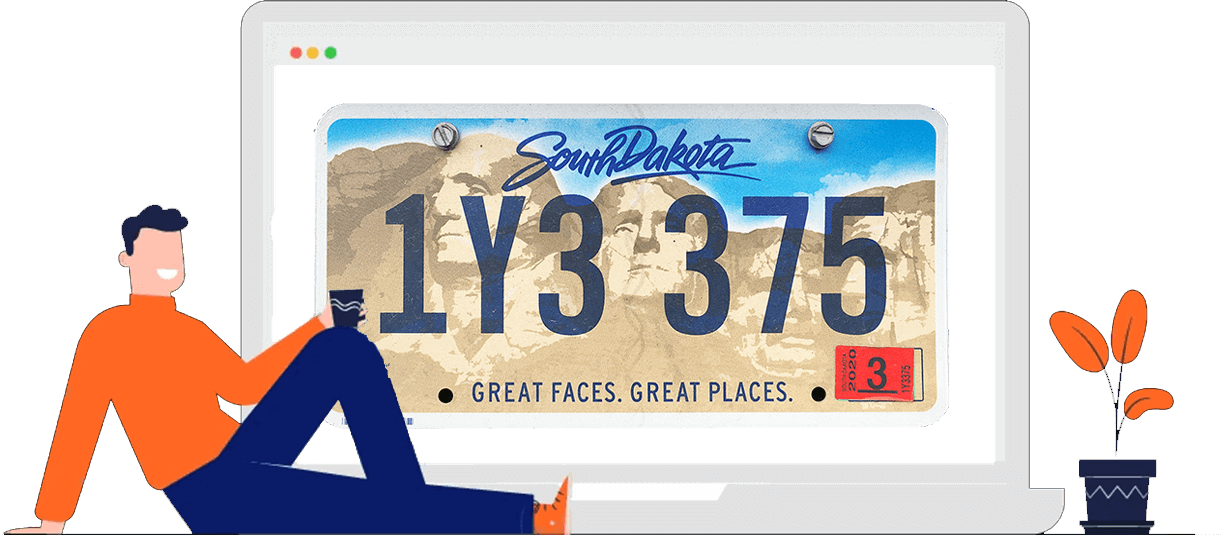 South Dakota License Plate Lookup
Input a South Dakota license plate number to generate a free vehicle history report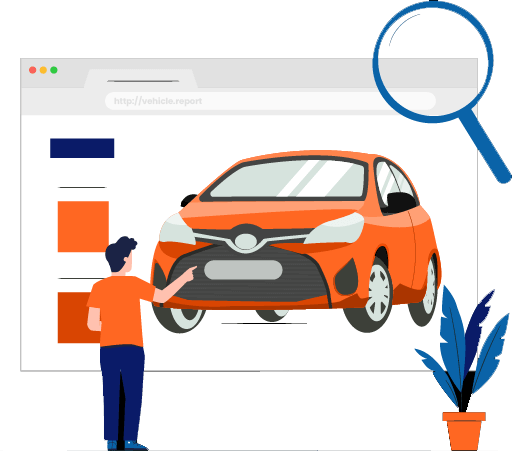 Where can I find the license plate number?
If this is your first time, set your mind on verifying the authenticity of the plate number. The front license plate and rear license plate must feature exactly the same combination. The same must be true with vehicle documents. If all else fails, giving the South Dakota Revenue Department a call may help sort things out and clarify any confusion.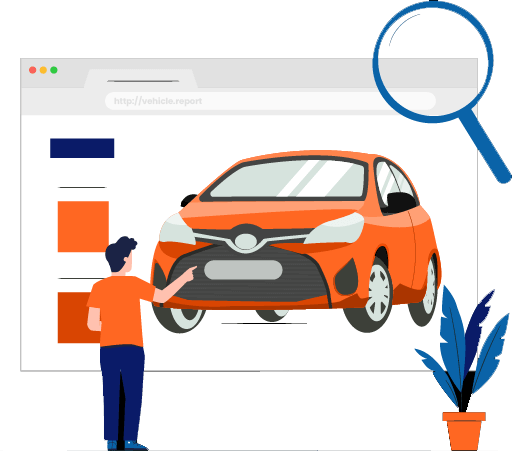 What do I get out of a South Dakota license plate lookup?
Run a comprehensive vehicle report using the vehicle's license plate number
Vehicle Specifications
basic physical features such as dimensions, engine and transmission type, trim, and other details related to performance
Vehicle Records
status of title or registration; history of lien, theft, flood damage, accident, sales as well sales at a salvage auction
Market Value
based on the prices of similar vehicles across South Dakota and the United States
Safety Ratings
Insurance Institute for Highway Safety (IIHS) test ratings for crash-worthiness, avoidance and mitigation
Fuel Efficiency
efficient use of one gallon of fuel (expressed in miles per gallon).
Warranty and Recalls
active recalls and fixes, warranty status (including available coverages)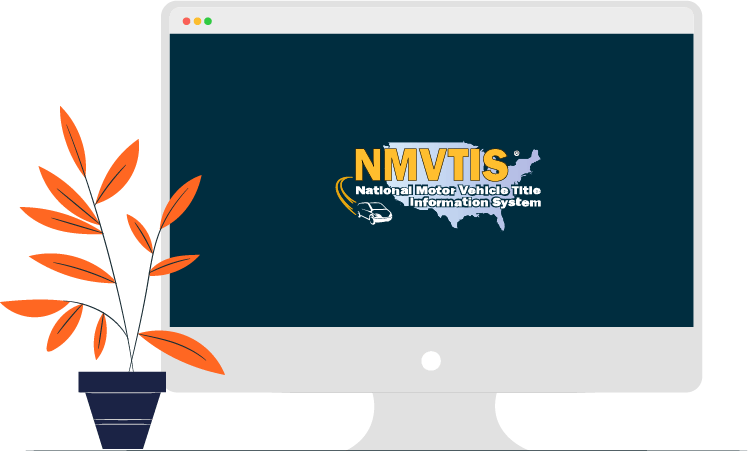 What are the sources of license plate search results?
Vehicle.report gets constant updates on vehicle information through its huge network of car data providers. Chief among them are NMVTIS, DMVs, auto manufacturers and dealerships. Other notable organizations that provide info to the system include salvage yards, traffic authorities, repair shops, police agencies, car rental companies, inspection stations, auction shops and insurers.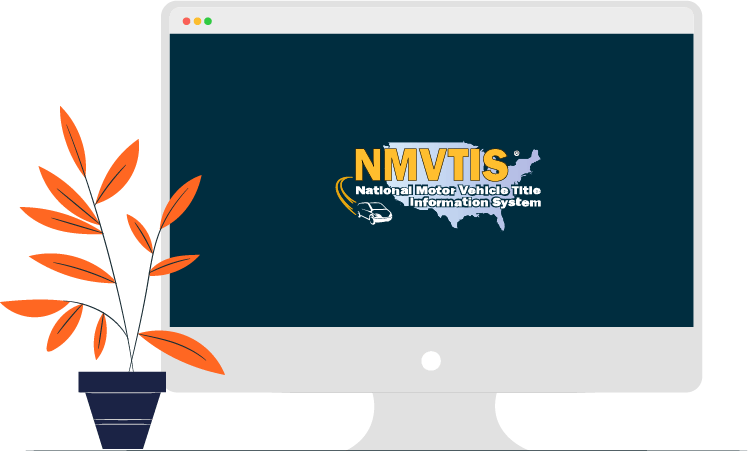 South Dakota License

Plate Lookup

To get a comprehensive vehicle history report, you can run a South Dakota License Plate Lookup
South Dakota License Plate FAQs
Answers to the most frequently asked questions on license plate lookup
What is the difference between a South Dakota license plate lookup and a South Dakota VIN check?
A South Dakota license plate lookup can be used to discern info on a prospective vehicle. A South Dakota VIN check works in a similar fashion. You can actually use both at Vehicle.report to cross-reference data and check for any discrepancy.
What are the types of license plates in South Dakota?
The South Dakota Department of Revenue offers various plate selections. Besides the standard version, there are alternatives which you can check in these categories: (1) Construction Vehicle License Plates, (2) Emblem Plate, (3) Dignity Sculpture Plate, (4) Rear Plate Only, (5) Amateur Radio License Plate, (6) Disabled Person License Plate, (7) Firefighter License Plate, (8) Personalized Plate, (9) Tribal License Plates and (10) Tribal Veteran & Women Veteran License Plate.
Can I get a personalized license plate in South Dakota?
An owner is eligible for a personalized plate upon completing registration. Except for motorcycles, any proposed combination for a personalized license plate must not exceed six letters. The numbers '1' and '2' are prohibited. Any combination that may conflict with an active number will be rejected. The same is true for combinations that are considered offensive by state authorities.
How can I apply for a South Dakota license plate?
A South Dakota driver is qualified to get a South Dakota license plate upon securing registration. As with all kinds of applications, certain criteria must be met in order to qualify. An applicant must present the necessary papers that will be asked from them by authorized agents. Often, these are copies of registration, title and driver's license.
Important Links for South Dakota Car Owners and Drivers
Other related resources you can access for free
South Dakota VIN Check
To get a comprehensive vehicle history report, you can also run a South Dakota VIN Check