Free Arkansas License Plate Lookup
Arkansas is home to about 3,013,756 residents and 886,647 registered vehicles. It is a geographically diverse state that contains mountains, forests, rivers and other geographic wonders. It is also notable for its burgeoning urban dwellings that continue to shape its landscape. Given the variety of terrain, residents are advised to buy vehicles that can meet the challenges. Do your homework. Never buy a vehicle without doing some basic research. Use the VIN to run a VIN check or search the car license plate on vehicle report websites offering license plate lookups.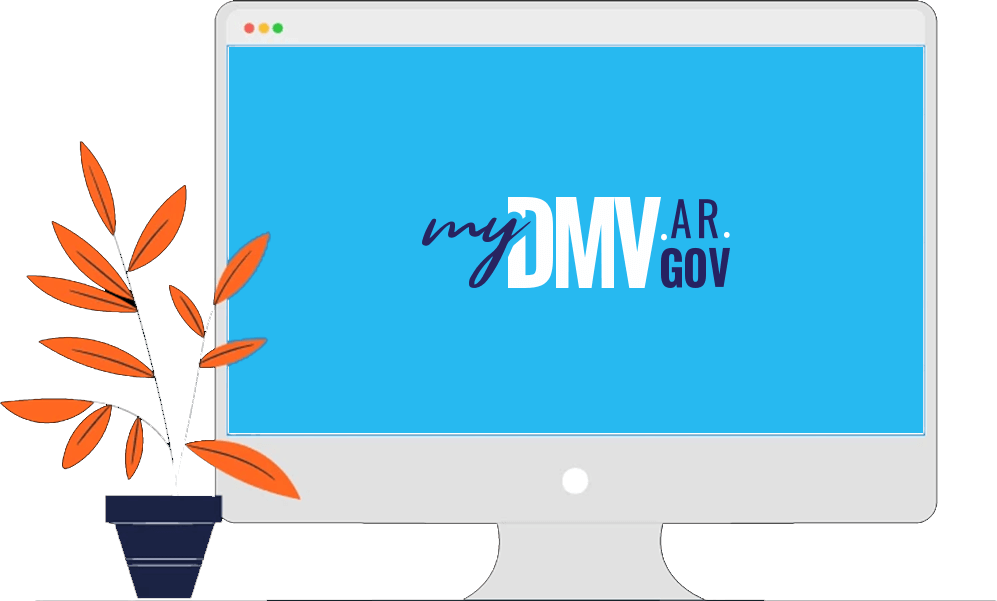 Arkansas Department of Motor Vehicles
The Arkansas Department of Finance and Administration (DFA) is the main provider of driver's license, license plates, vehicle registration and other auto documents in Arkansas. To avail of their services, you may visit one of their physical branches or their online website MyDMV Arkansas. The state's license plate numbers follow the 'ABC 12D' serial format. In Arkansas, each vehicle must carry two license plates.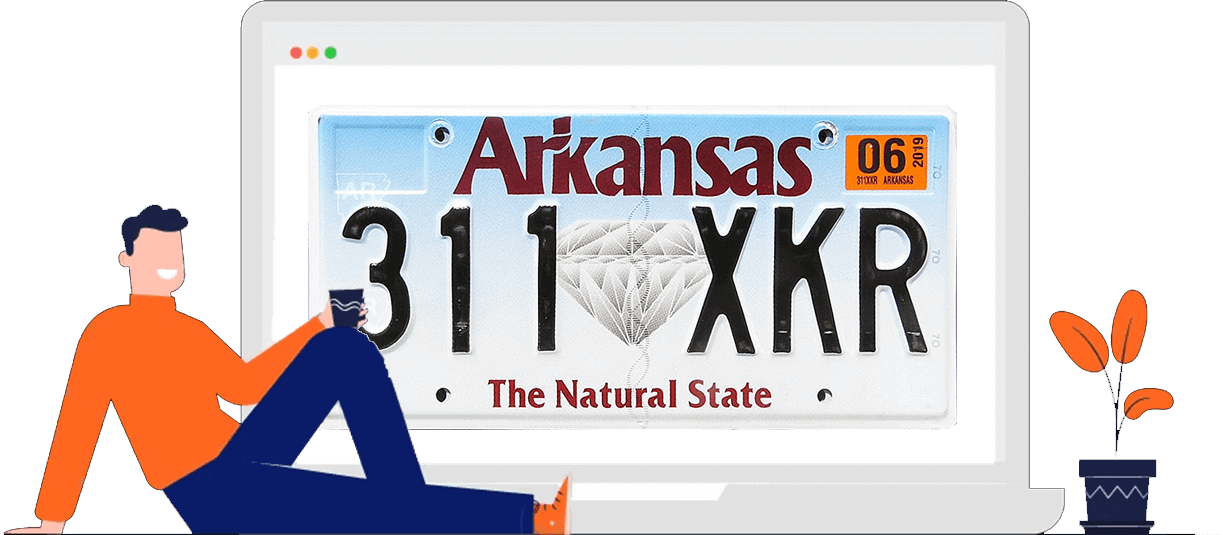 What can an Arkansas license plate number tell you?
A license plate number is a state-given identification code for a car. It may also offer pieces of information about the owner. The same license plate number can't be used by two vehicles simultaneously. However, Arkansas license plates can be transferred to another unit provided that it is owned by the same owner.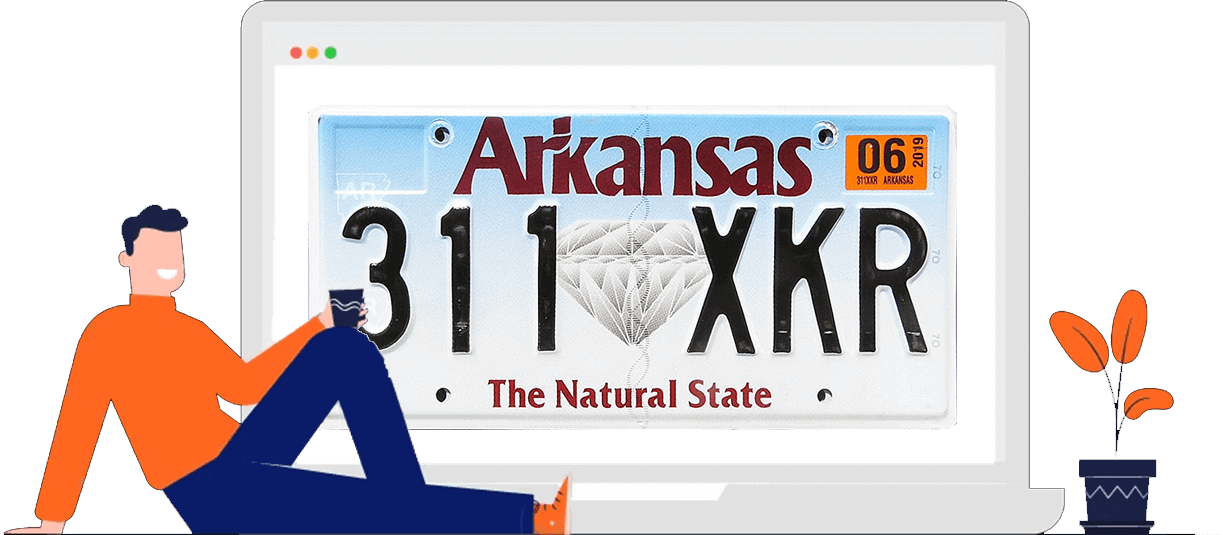 Arkansas License Plate Lookup
Run a free Arkansas license plate lookup to make sure the license plate you are seeing is legit.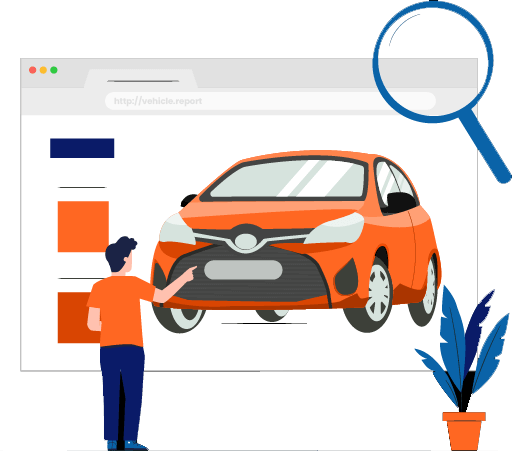 Where can I find the license plate number?
The license plate can be seen on the vehicle's front and rear. But if you were not convinced that the displayed plates were legit, you can check with vehicle documents. Vehicle registration and insurance usually contain details on license plate numbers. Another way to verify the indicated number is to contact the DMV associated with the plates.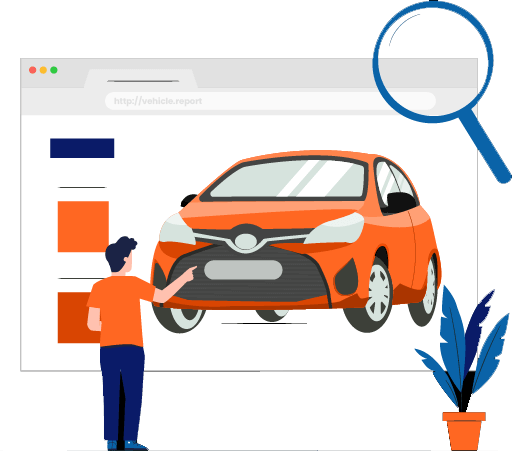 What do I get out of an Arkansas license plate lookup?
Unlock a comprehensive vehicle report using the vehicle's license plate number
Vehicle Specifications
to cross-reference descriptions and spot conflicting claims about basic vehicle details including performance-related information
Vehicle Records
to search records of accidents, theft, flood damage, and other issues captured by a database of over 288 million vehicles registered in Arkansas and the rest of the country
Market Value
to get an estimate of the vehicle's value based on prices of similar cars in Arkansas and across the US
Safety Ratings
to check how a car would fare when a collision happens based on evidence by Insurance Institute for Highway Safety (IIHS)
Fuel Efficiency
to know how far the vehicle can travel with a certain gallon of fuel
Warranty and Recalls
to check the warranty status and type of coverage, latest recalls, safety issues and fixes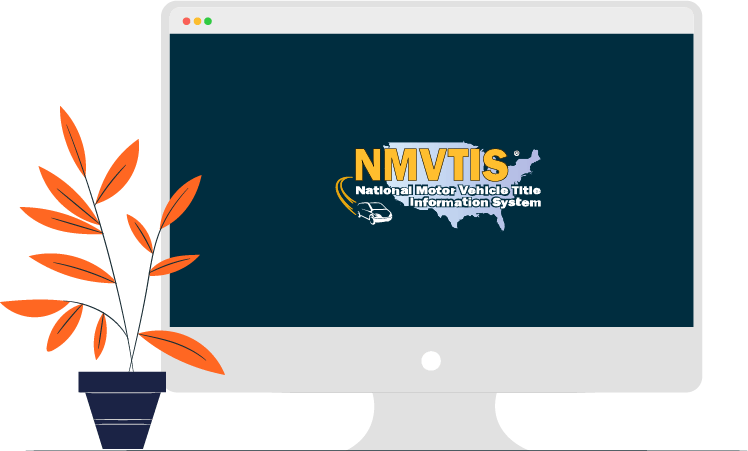 What are the sources of license plate search results?
Vehicle.report has a rich collection of vehicle data drawn from a multitude of reliable and credible sources. The US Motor Vehicle Title System (NMVTIS) serves as the main provider of vehicle data, but there are also all sorts of secondary providers to complement vehicle history reports like the DMVs, auto manufacturers, law enforcement agencies, dealerships, insurance companies and auction shops, among others.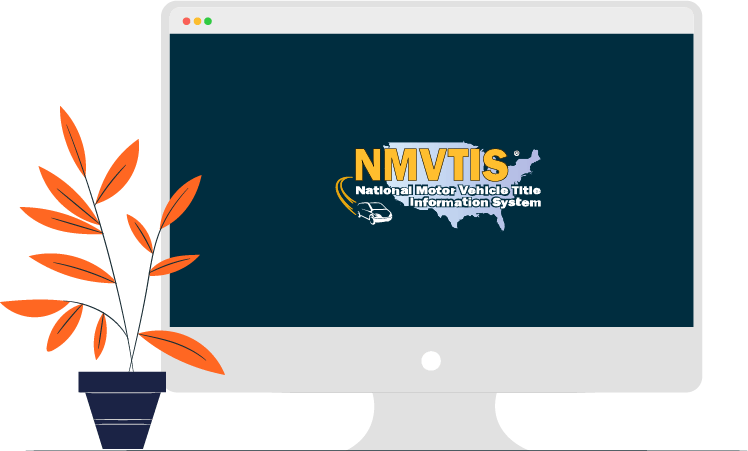 Arkansas License

Plate Lookup

To get a comprehensive vehicle history report, you can run an Arkansas License Plate Lookup
Arkansas License Plate FAQs
Answers to the most frequently asked questions on license plate lookup
What is the difference between an Arkansas license plate lookup and an Arkansas VIN check?
The Vehicle Identification Number (VIN) and license plate number are important designations that allow people to quickly identify the car to answer questions concerning its origin and condition. At Vehicle.report, all details necessary for car buyers are compiled under one full car history report.
What are the types of license plates in Arkansas?
Arkansas vehicle owners may avail of specialized plates in lieu of standard issued ones. Arkansas DFA offers a huge selection of plate and placard designs belonging to five categories: (1) Regular, (2) College, (3) Persons with Disabilities, (4) Military and (5) Special Interest. Please do note that you must comply with requirements and must be eligible for a specific plate design before your request is granted.
Can I get a personalized license plate in Arkansas?
Aside from the aforementioned plate categories, Arkansas vehicle owners can also request a personalized plate for a higher price than the regular type. Applicants must fill out and submit a Complete Request for Personalized License Plate form and pay the required fee of $25. Owners may also request for replacement of missing or damaged personalized plates.
How can I apply for an Arkansas license plate?
Arkansas license plates are issued to vehicle owners who successfully registered their vehicles with the DMV. New arrivals to the state or new vehicle owners have a 30-day grace period to register their units. If your schedule is hectic and can't visit any local DMV office, you can initiate the registration process at MyDMV Arkansas.
Important Links for Arkansas Car Owners and Drivers
Other related resources you can access for free
Arkansas VIN Check
To get a comprehensive vehicle history report, you can also run an Arkansas VIN Check