Free Texas License Plate Lookup
Texas, the 2nd most populous state, is home to 29.1 million people. A similar claim can be said for its vehicle registry, accounting for 8.31 million units so far. Likewise, it places 2nd in terms of landmass, just behind Alaska. It controls about 26,5968 square miles of territory. Texas has a huge population and a massive pool of cars for sale. To make sure that you get what is only the best, consider running a Texas free license plate lookup on your prospects.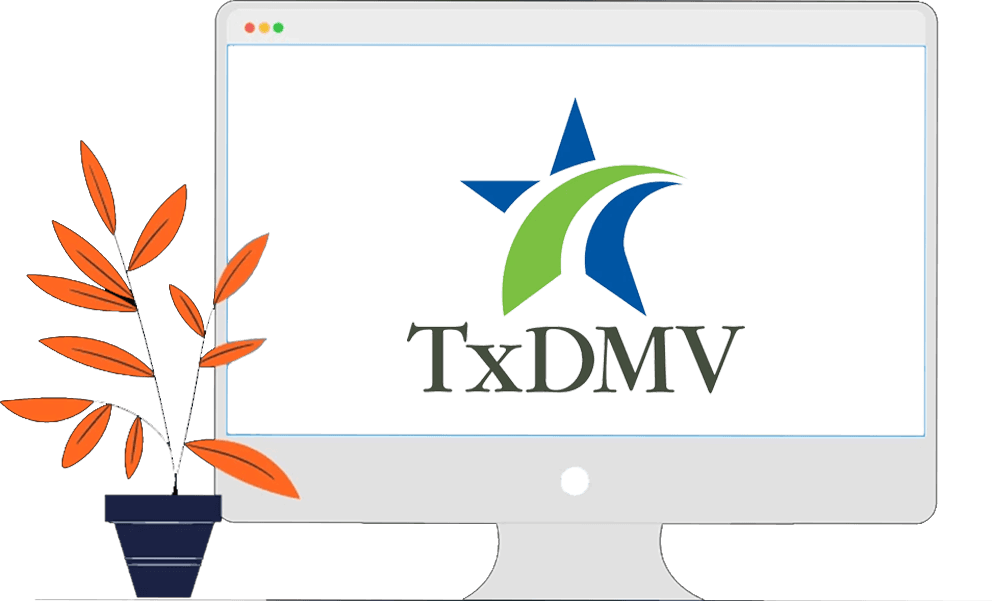 Texas Department of Motor Vehicles
The Texas Department of Motor Vehicles is tasked with providing auto-related government services like the issuance of vehicle registration, title, license plate, temporary permit and placard. Meanwhile, the Texas Department of Public Safety, through its Driver License Division, offers assistance with driver licensing, including renewal and upgrade to commercial driver's license. The government issues a pair of license plates for each registered vehicle in the state. Since 2012, Texas DMV has issued 'Texas Classic' design with a serial format of 'ABC-1234' for regular Texas license plates.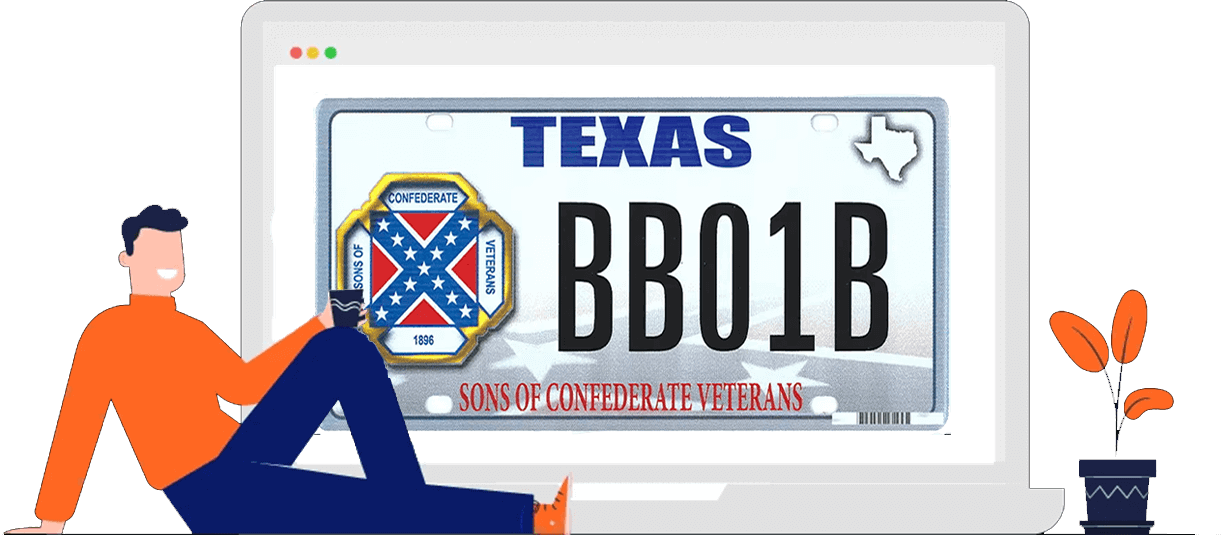 What can a Texas license plate number tell you?
A Texas license plate number is a good reference point for vehicle info. It can help law enforcement resolve any crime involving the car. Traffic officers, likewise, can identify traffic violators by checking the plate. But for average car buyers, it can aid them in assessing their prospective cars through a free Tennessee license plate lookup.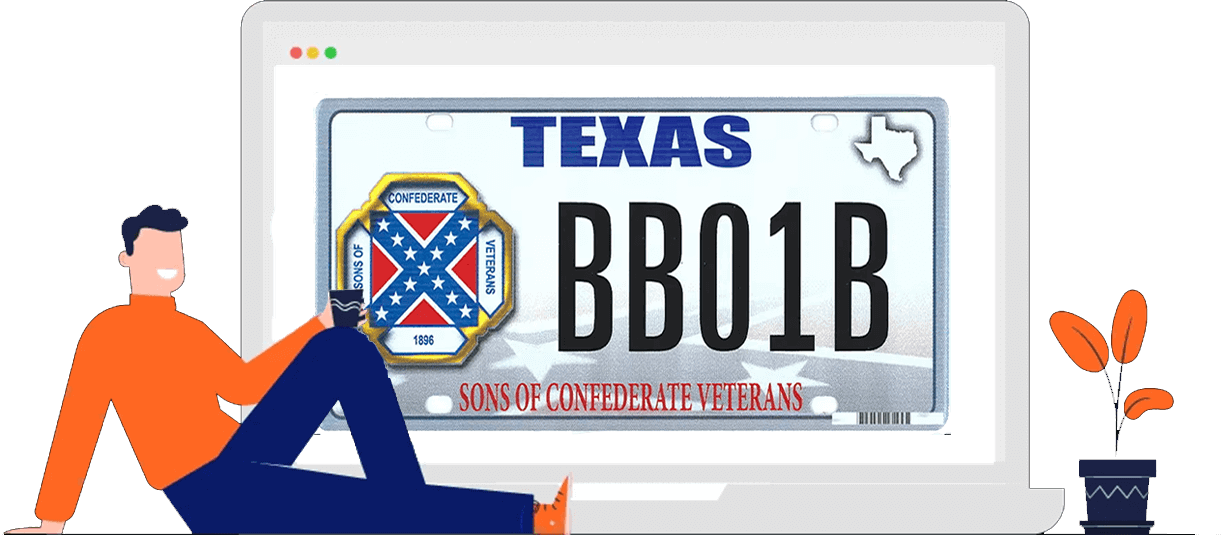 Texas License Plate Lookup
Enter a Texas license plate number to access a vehicle history report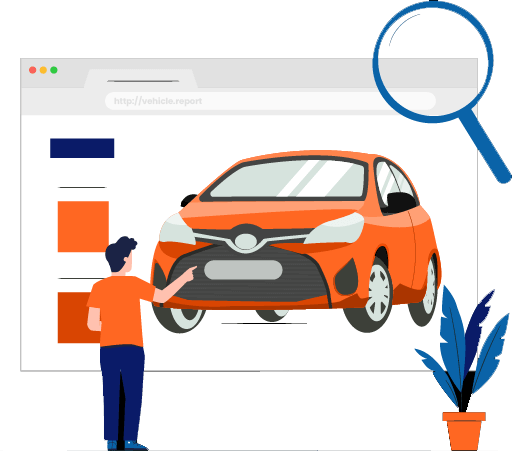 Where can I find the license plate number?
The number on the two Texas license plates must match. To lend more credence to authenticity, the two license plates must be placed on the front and back of the car at the time of inspection. The vehicle documents issued by the state, such as the registration and title, must also bear the same number as those found on the plates. In case of doubt, get in touch with Texas DMV to confirm if the number ascribed to a vehicle were legit.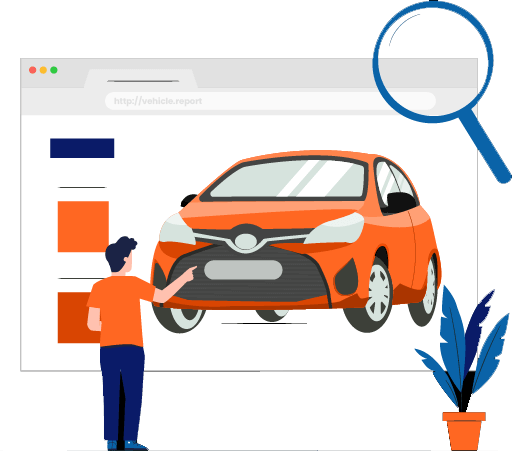 What do I get out of a Texas license plate lookup?
Unlock a comprehensive vehicle report using the vehicle's license plate number
Vehicle Specifications
basic details such as dimensions, type of engine and transmission, and trim as well as other performance-related information
Vehicle Records
history of registration, any record of sales, sales at a salvage auction, accident, lien, theft, and other potential issues
Market Value
estimates based on the price range for the same make and model in Texas and other parts of the US
Safety Ratings
safety scores based on crash tests conducted by the Insurance Institute for Highway Safety (IIHS)
Fuel Efficiency
efficient consumption of fuel in miles per gallon
Warranty and Recalls
status of warranty coverage, recall campaigns and remedies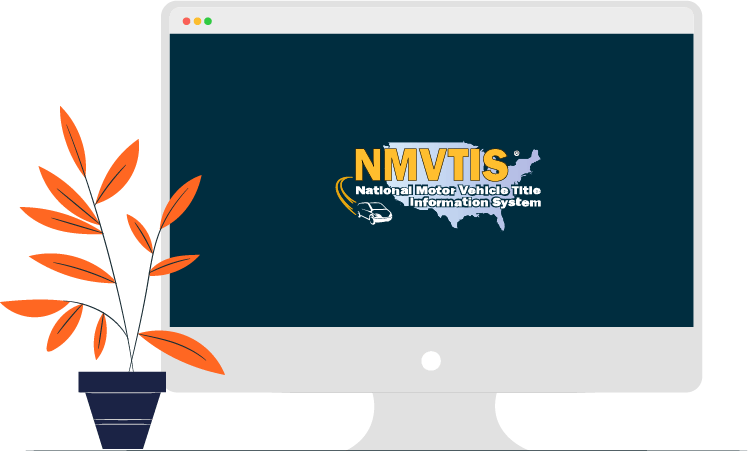 What are the sources of license plate search results?
Vehicle.report operates an intensive and extensive vehicle database that can fill in the gaps in car buyers' and other parties' knowledge of a vehicle. It receives ample support from trusted car data providers. There are many organizations that provide info for the system. Among the most notable are DMVs, NMVTIS, manufacturers, dealerships, safety inspection agents, traffic agencies, law enforcement, repair shops, vehicle rental companies and insurance providers.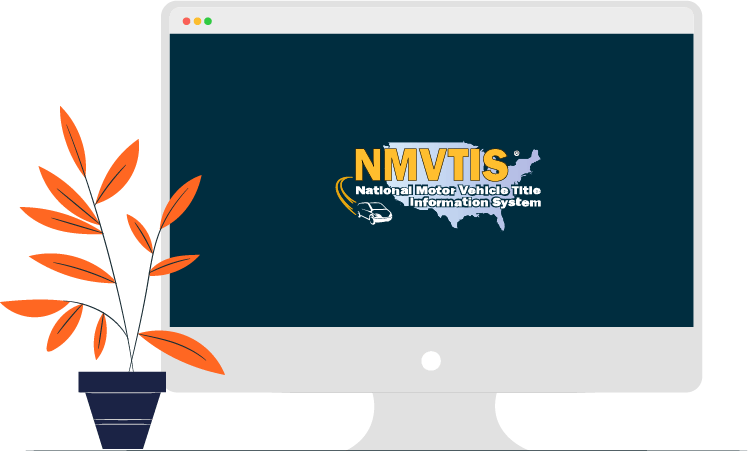 Texas License

Plate Lookup

Enter a Texas license plate number to access a comprehensive vehicle history report
Answers to the most frequently asked questions on license plate lookup
What is the difference between a Texas license plate lookup and a Texas VIN check?
Vehicle Identification Number (VIN) and license plate number are similar. The only difference is the former is provided by the manufacturer, while the latter comes from the state of registration. A Texas license plate lookup and a Texas VIN check use their respective search indexes to gather vehicle info. Both tools are available at Vehicle.report.
What are the types of license plates in Texas?
There are many license plate types in Texas. Each may require a different set of requirements. In Texas, alternative plate designs generally fall into three categories, namely, (1) General Issue, (2) Specialty and (3) Souvenir. Aside from these, applicants may also order a personalized license plate.
Can I get a personalized license plate in Texas?
Applicants must secure vehicle registration before requesting personalized plates. There is no strict limit to the alphanumeric combinations that can be displayed. Texas DMV reserves the right to reject any inappropriate combination. The combination must be unique and not identical to other Texas plate numbers.
How can I apply for a Texas license plate?
New car owners have 30 days to register their vehicles with the Texas DMV. Upon completion, they will be eligible for a pair of Texas license plates. However, before they could be acknowledged as recipients, they need to comply with requirements. They need to present the necessary vehicle documentation to qualify.
Important Links for Texas Car Owners and Drivers
Other related resources you can access for free
Texas VIN Check
Search our comprehensive vehicle history database using any Texas VIN