Free VIN Decoder and Lookup Tool
Car manufacturers assign a unique 17-character code called a vehicle identification or VIN to individual vehicles. It is only 17 characters long but it is a key to vital information about the car. At Vehicle.report, it is all you need to unlock critical vehicle data for different purposes. Using a format standardized by the ISO and NHTSA, a VIN may contain numbers and letters except O (o), I (i), and Q (q) to avoid confusion with numerals 0, 1, and 9.
This unique identifier is also used in public documents like vehicle registration and insurance records. It should be able to give you so much more than what the auto industry can provide about the car itself. We offer a VIN decoder free of charge with critical information you can use for buying or selling a vehicle.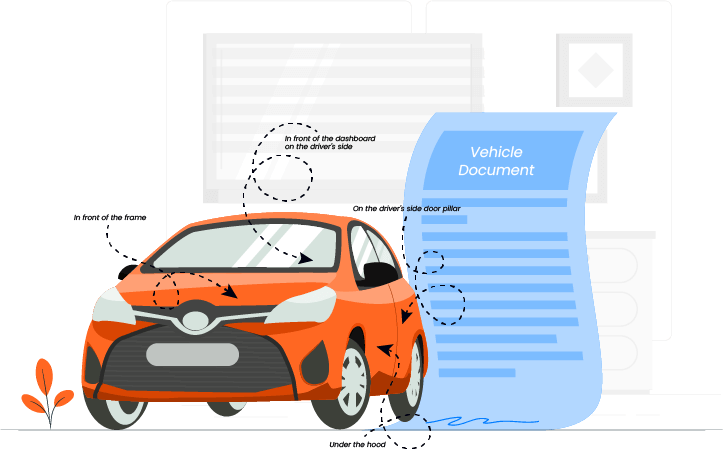 You can find the VIN or the vehicle identification number of a vehicle in any of these locations:
In front of the dashboard on the driver's side
(visible through the windshield from outside the car)

On the driver's side door pillar
(near the area where the door latches to the car)

Under the hood (on the engine block)

In front of the frame (in older cars)
Structure of a VIN or Vehicle Identification Number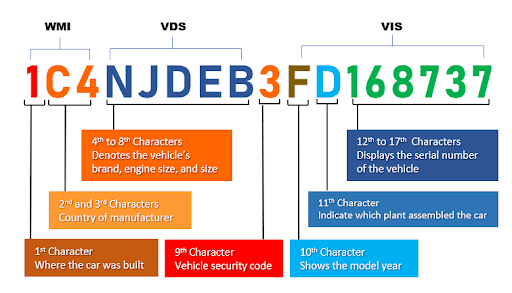 Specific vehicle data can be extracted from the VIN which comprises three sections. This is how each digit in the 17-alphanumeric VIN is organized:

World Manufacturer Identifier (WMI)
The first three positions identify the manufacturer of the vehicle based on code assigned by the Society of Automotive Engineers (SAE) to countries and manufacturers. The WMI stands for the manufacturer and the region in which it is located.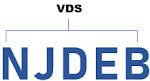 Vehicle Descriptor Section (VDS)
The fourth to ninth characters provide information about the vehicle (such as model, body style and platform) according to each manufacturer's own system. The ninth character indicates whether the VIN assignment was authorized.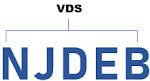 Vehicle Identifier Section (VIS)
The 10th to 17th positions are reserved for manufacturers to identify the individual vehicle. The section usually contains a simple sequential number, but it may also provide more details such as location of assembly plant, optional engine and transmission installations.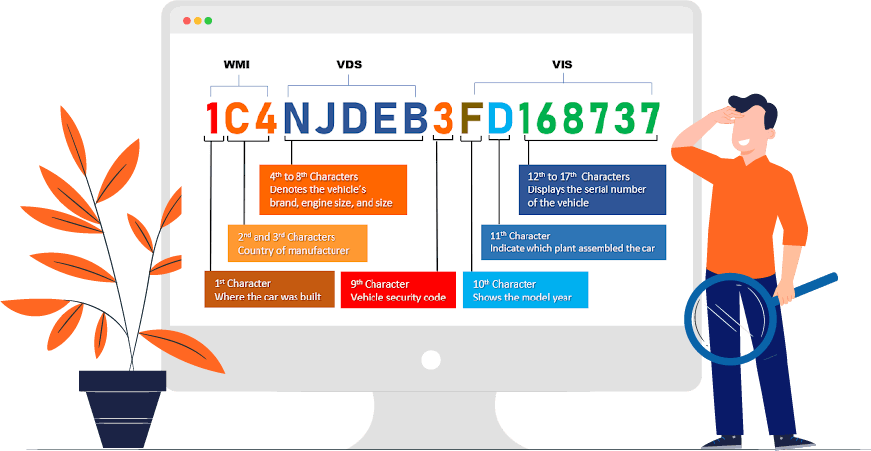 How to Decode a VIN with a VIN Decoder
Decoding a VIN requires searching through country or region, model year, world manufacture codes, and more. With a VIN number decoder, you can instantly check a vehicle's manufacturer, brand, make and model, body style, engine size, assembly plant, and model year. Most decoding tools (if not all) are only used for looking up the VIN of vehicles manufactured since 1981. Decoders that are available online are designed to search for 17-character VINs only.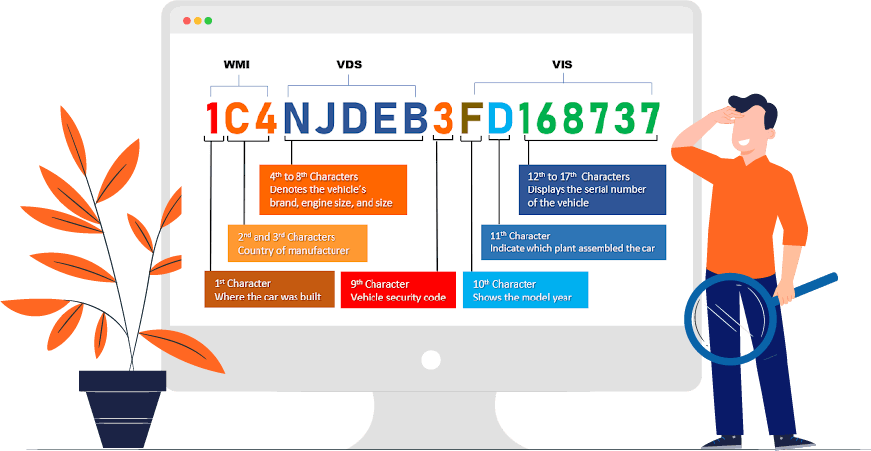 Here's how to quickly decode a VIN
1. Simply enter the vehicle identification number or VIN.
2. Click Decode VIN to run the decoder.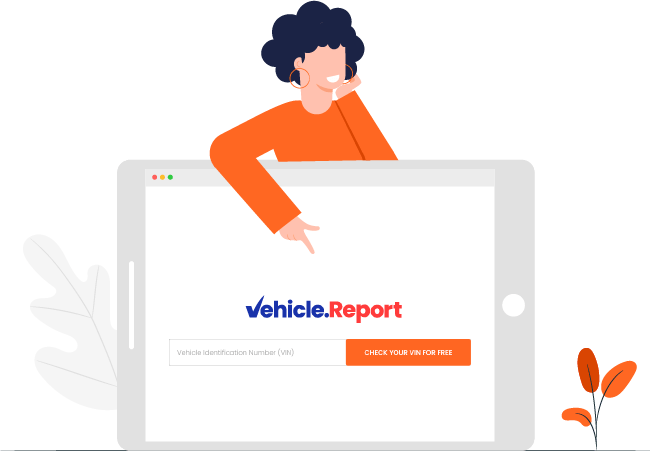 Vehicle.report's Free VIN Decoder
If you're looking to decode a VIN, you may only want to check some basic information about a vehicle. A VIN decoder can instantly extract it for you. With other VIN number decoders, you may only get pretty much what the VIN itself can tell you. You can actually do so much more with a VIN. Check out how a regular VIN number decoder compares to a free VIN decoder at Vehicle.report. Essentially, you are getting the vehicle's history report and more.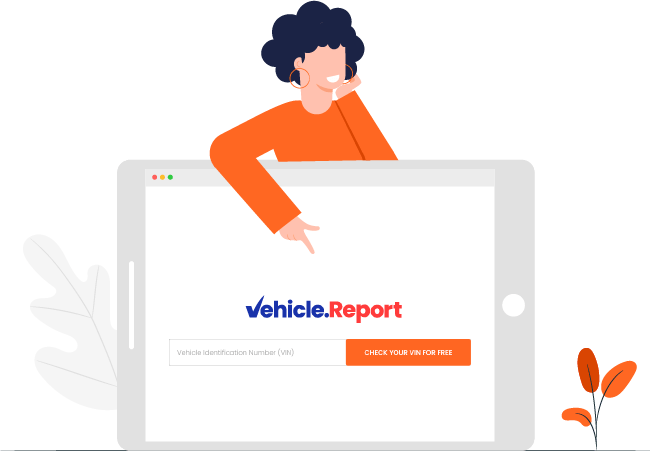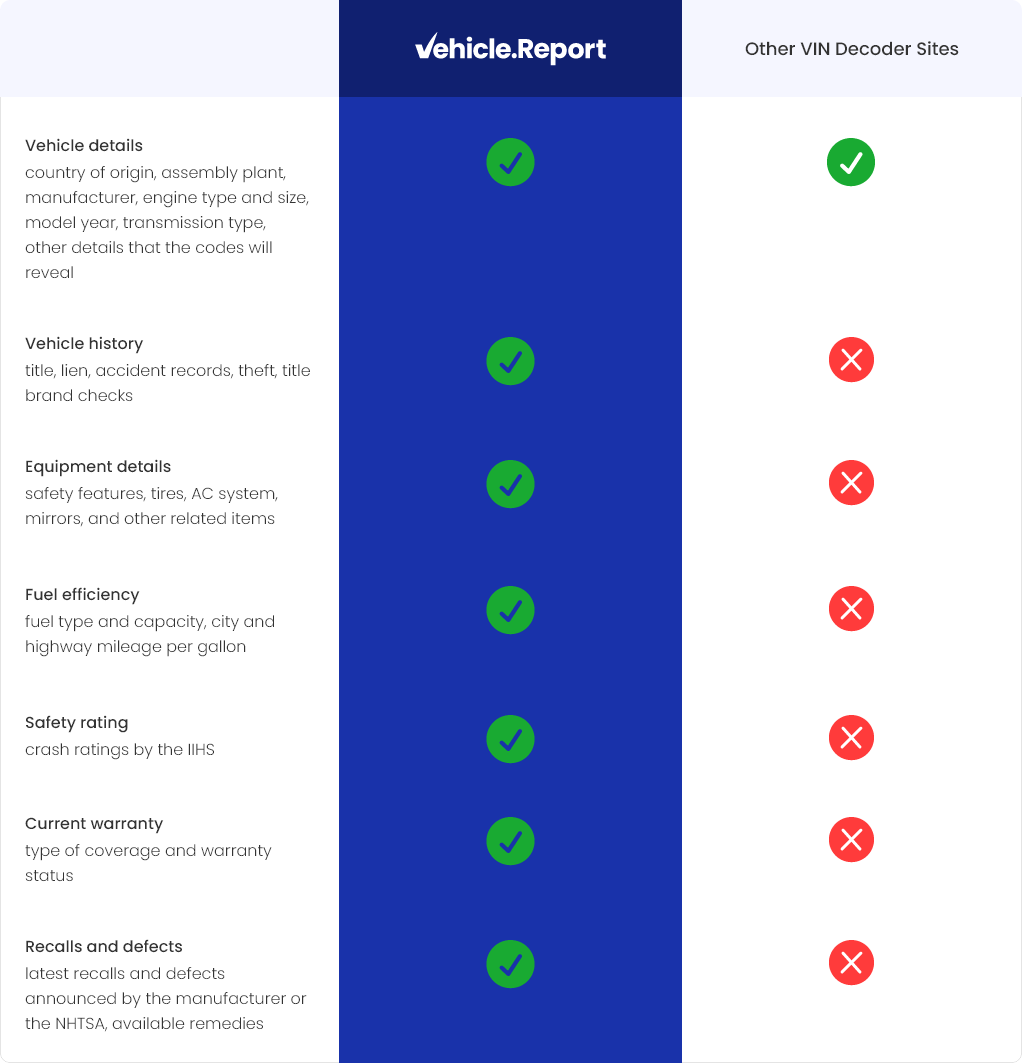 Run our free VIN decoder to decode a VIN from any of the following brands: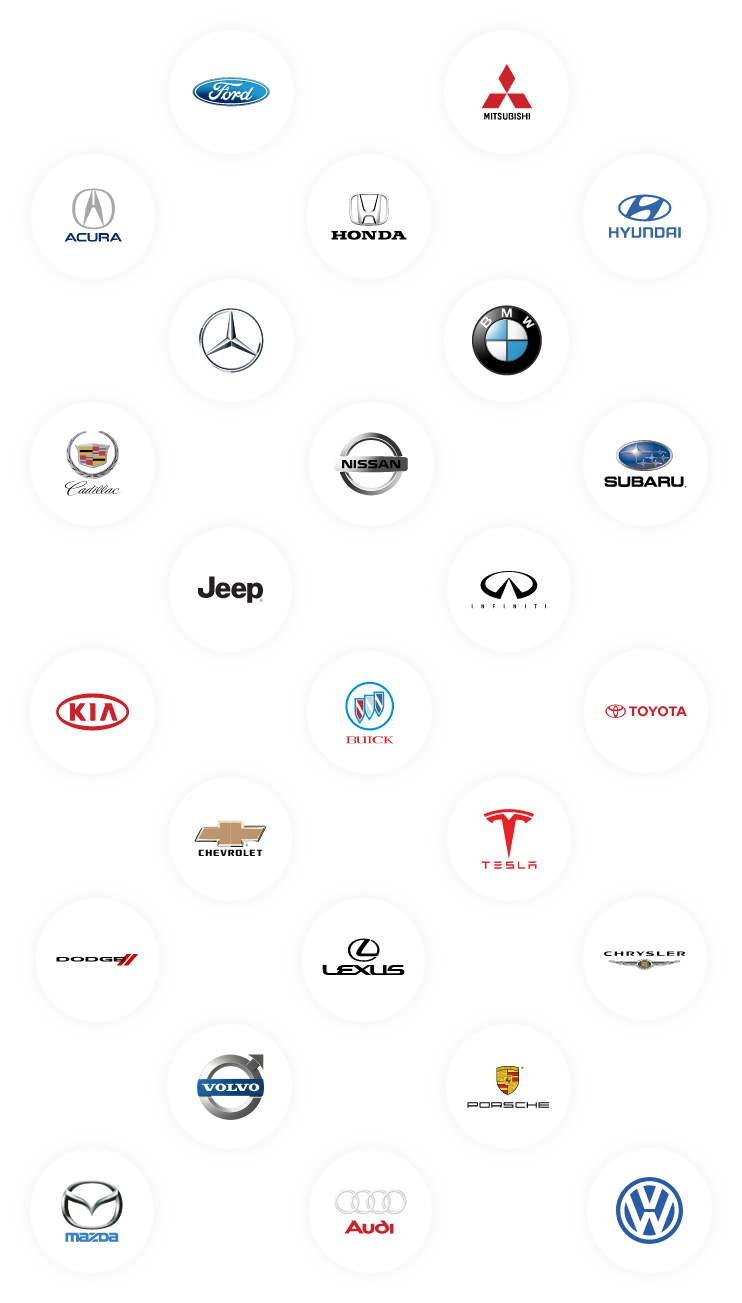 Answers to the most frequently asked questions on free VIN decoder
Which VINs can be decoded?
You can decode VINs of vehicles manufactured since 1981. Vehicle manufacturers used VINs with different formats until National Highway Traffic Safety Administration (NHTSA) set standards in 1981. VINs that do not follow the 17-character format are not supported. 
What is the difference between free VIN decoder results and a vehicle history report?
Results generated by our free VIN decoder are actual vehicle reports.These are not the usual data that one can get by simply deciphering each character of the VIN.
Where does the free VIN decoder get the results?
Vehicle.report gathers vehicle data from manufacturers, car insurance companies, junk yards, salvage yards, and car dealerships. Our database also compiles information from DMVs, law enforcement agencies, highway traffic safety authorities, and other government agencies. By simply running our VIN decoder free of charge, you access all these reliable resources.
What do I need to run the free VIN decoder?
You don't need anything else except the VIN of the vehicle. No need to sign up or log in. No filling out of forms for credit cards for a free trial. We offer a no-commitment, no-paywall service.