Unlock critical information on any vehicle in the United States using the 17-digit vehicle identification number or VIN. Access vehicle data from various reliable sources to make an informed decision before you buy a used car. With a full car report, you can make a compelling pitch to potential buyers if you're selling a used car. Search title, sales, lien and theft records as well as recalls to uncover undisclosed issues and double check claims about a vehicle. Check specifications, market value, safety ratings and fuel efficiency in seconds. With just a few clicks, you get an absolutely free vehicle history you can trust at Vehicle.report.
Buying a used car? You need a vehicle history report
In 2020, around 39.3 million used light vehicles, compared to 14 million new cars, were sold in the United States. Automobiles, vans, SUVs and pickup trucks are considered light vehicles. Over the years, used vehicles have become a popular choice for car owners. Financial and safety constraints brought by the pandemic have made pre-owned even more attractive. Indeed, a popular model sold at a price slashed by 10 percent or more is a reasonable purchase.
Buying a used car can be risky; it's not a decision you should make hastily. An irresistible price tag can be a trap to make you buy a car with hidden issues. How would you know if you're being offered a good or bad deal? Get a vehicle report or what is also known in the used car market as vehicle history report. It is the key to putting the car's current condition and the claims of the seller into context. Run a car report to check if there are records of theft, accident, lien, damage or title brands. Tap into reliable sources for buyers such as fuel efficiency, safety ratings, market value, and more. That is, if you get the car report from a reliable provider with an extensive database.
How to get a vehicle history report?
Vehicle reports are available from different sources. If you're shopping for a used car from dealerships, you may be able to get a report from them. It is also available for a price (between $25 and $40) from paid providers like Carfax. Some lenders may also offer a car report to check if the vehicle they are financing is a good collateral for a car title loan.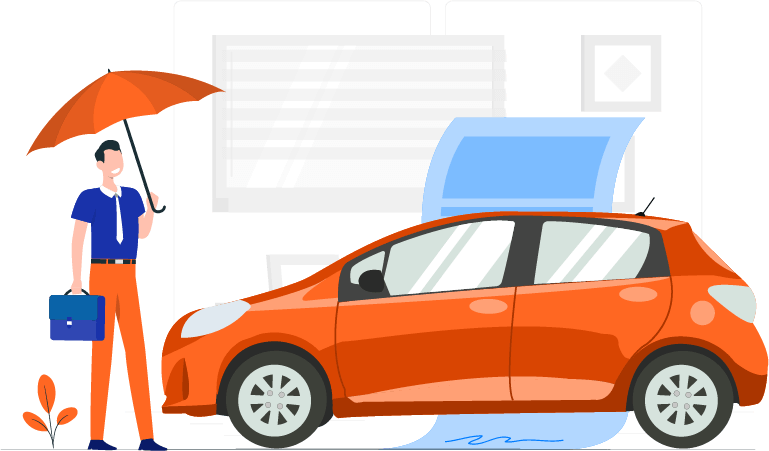 Used car shopping has become much more than hopping from one dealership to another or browsing magazines to find the right car. These days, used cars are also offered on social media networks like Facebook or online car selling platforms. You want to be able to check a car's history right away on your own before committing to a dealer. The good news is that you can do this safely without using your debit or credit card to purchase a report online. All it takes is the vehicle identification number or VIN of the car to get a vehicle history for any car in the US.
How can I check a car's history for free?
Acquiring a free car report can be easier than paying for one or getting it from a dealership. You can do it anytime with just a few clicks as soon as you find a car you would like to consider buying. Checking the vehicle history of a car is a critical step before you proceed to other steps in the purchasing process. You should be able to get a car report without being blocked by a paywall that most vehicle history providers require.
Why should you get a free vehicle history when paid services are available? First of all, free does not mean that running a database of vehicle data does not cost anything at all. Vehicle.report lets advertisers on its website cover the cost. Free does not also mean unreliable. Using the latest technology, we are able to efficiently collate information from trusted government and industry sources.
Here are the steps for getting a free vehicle report
Run a comprehensive VIN check for any vehicle in the United States. Search for any record of theft, lien, title brands and more in a few seconds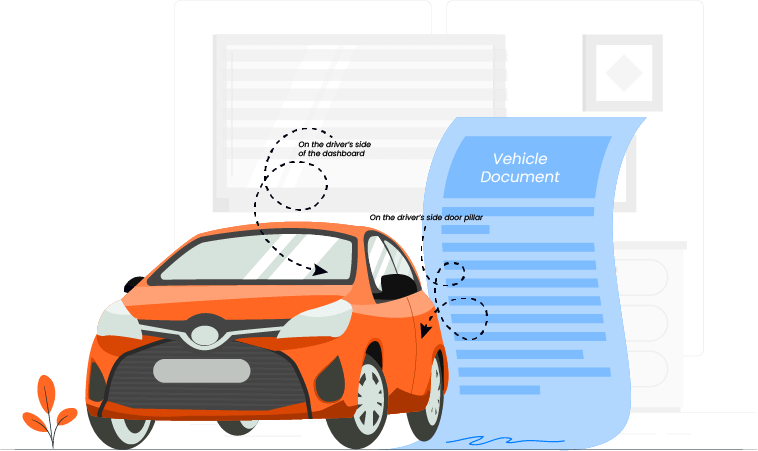 Look for the VIN of the used car
It is a string of 17 numbers and letters used as the vehicle identification number. Used car sellers usually give it online for your reference if you want to run a car report. On the vehicle, it is usually stamped on a plate that you can see through the lower windshield from outside the vehicle. Or look for it on the driver's door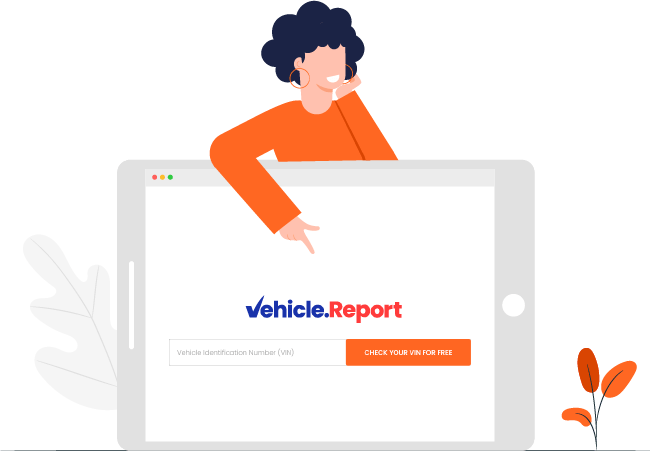 Type the VIN and click to RUN the vehicle report

Running a free VIN check report usually takes a few seconds or minutes. This is an instant service compared to purchasing a paid service or requesting for vehicle history from a dealership.
What you can get from a free vehicle report
Yes, running a vehicle history report for any used car is only a two-step process. You may wonder whether a free service that is so easy to access can really give you the information you need. With a comprehensive database of vehicle info from trusted sources, Vehicle.report offers this set of critical data about any car:
Vehicle Specifications such as year of build, color, technical features, optional equipment installed, and more.
Buyer resources such as:
Market Value (average price of the car in your area)

Safety Ratings (results of crashworthiness and crash avoidance tests)

Fuel Efficiency (distance the car can travel with a special amount of fuel)
Critical record checks to verify the status of the vehicle:
Title Records (name of the state/city, number of times the vehicle has been registered

Sales Records (listings of a vehicle for sale by a car dealership or a private party)

Lien Records (records of a claim to ownership of the vehicle by a finance company)

Accident Records (minor and major accidents especially those covered by a police report)

Theft Records (reports of theft and theft recoveries from the federal crime bureau and industry sources)

Title Brand Checks (title brands issued by state DMVs against a title)

Warranty/Manufacturer Recall (warranty problems or recalls)
All these details on any used car across 50 states are yours with just two quick, simple steps: look for the VIN and enter the VIN here: