Free Alaska License Plate Lookup
Every Alaskan vehicle is tied to a license plate number. You can easily find the history of a vehicle registered in Alaska by running a license plate lookup. Although, Alaska is the largest US state in terms of territory,  it is sparsely populated. Alaska has only about 736,081 residents (2019) but controls approximately 1,717,856 kilometer squares of area. Regarding numbers of registered vehicles, it also has one of the fewest — at about 178,516 units. Running a license plate search to get a vehicle history can help you discern a car before seeing it up close. Saving you time and energy in the process.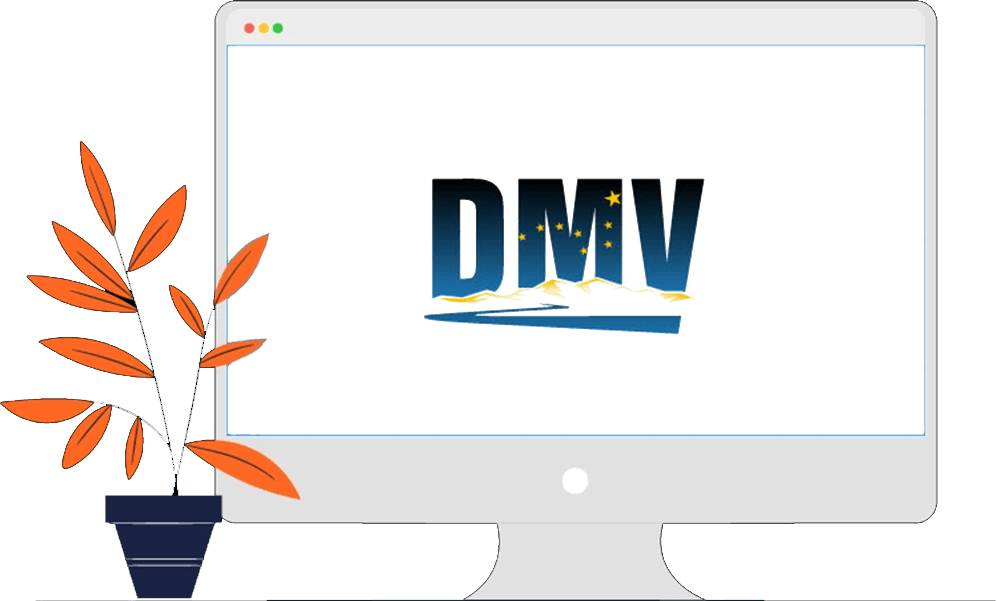 Alaska Department of Motor Vehicles
The Alaska Department of Administration's Division of Motor Vehicles (DMV) is the government agency entrusted with day-to-day affairs involving vehicle registration, vehicle title, driver's license and more in the state. Alaska is a two-plate state. Meaning, it requires a front plate and a back one for each vehicle. The official license plate format consists of three capital letters and three numbers, with a space between letters and numbers.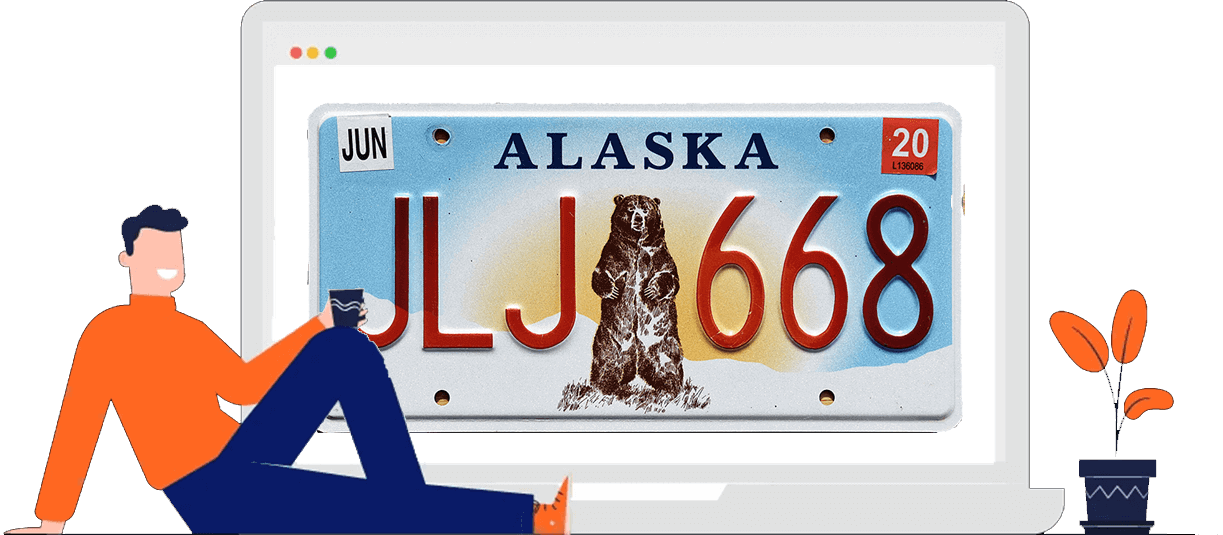 What can an Alaska license plate number tell you?
A license plate number is a vehicle's unique identifier. It may also indirectly reference information on the vehicle owner. For what it is worth, public disclosure of personal information is limited by the federal Driver's Privacy Protection Act, which prohibits the release and disclosure of specific personal details from vehicle history records.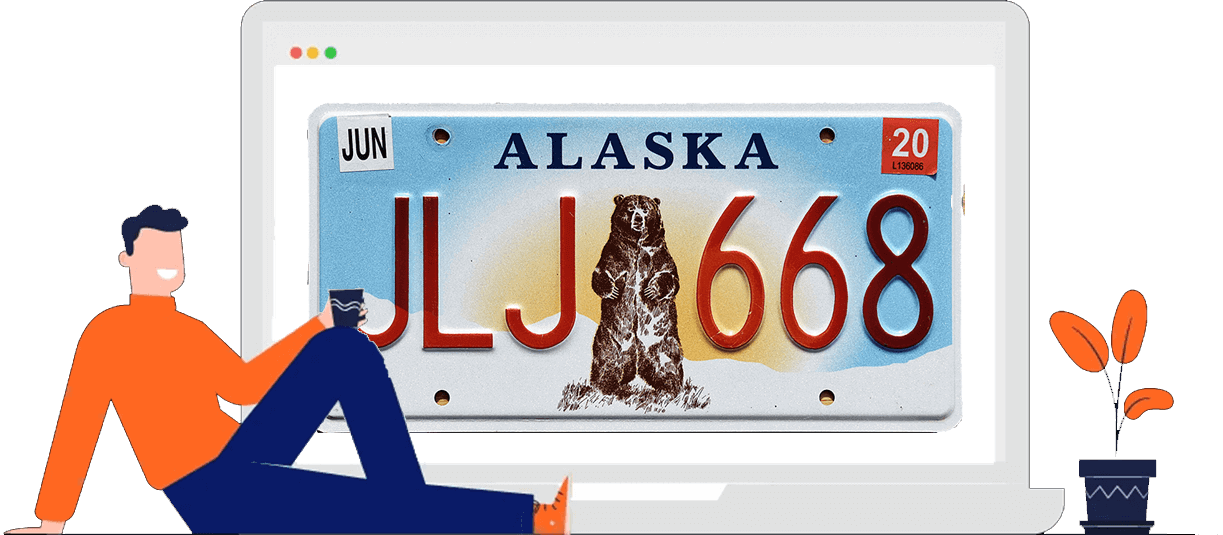 Alaska License Plate Lookup
Vehicle history reports are often sufficient for most buying-related purposes. They are indispensable references for important vehicle information. Luckily for you, you can get one by running a free Alaska license plate lookup.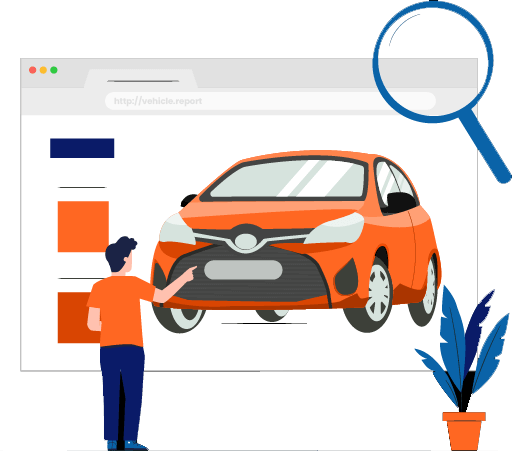 Where can I find the license plate number?
Checking the vehicle itself is the most direct choice for knowing the license plate number. But there are other ways to know it, if, for some reason, you can't check on the plates. Vehicle documents that were issued by the Alaska DMV, like vehicle registration and title, also contain the official license plate number assigned to a car. Insurance documents may also display it.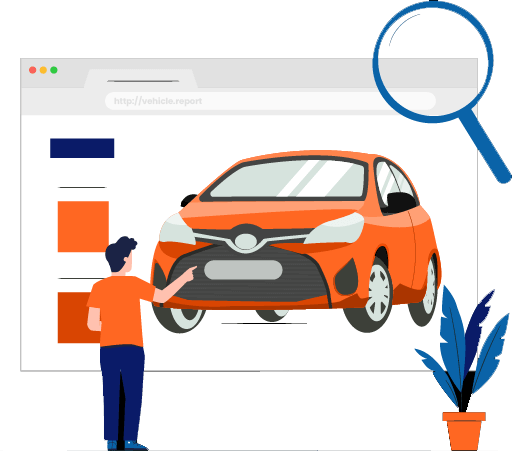 What do I get out of an Alaska license plate lookup?
Using the vehicle's license plate number, run a comprehensive vehicle report that provides the following important details:
Vehicle Specifications
basic physical features of the vehicle as well as some details related to performance 
Vehicle Records
status of title, title brands, sales, lien, accidents, and theft records against 268+ million cars registered in Alaska and other states
Market Value
estimated retail value based on the current price for similar vehicles in Alaska and across the US
Safety Ratings
how much protection a car has afforded for vehicle occupants based on expert reviews and tests done by IIHS
Fuel Efficiency
how far a vehicle can travel with a certain amount of fuel (and how much money can be saved driving the vehicle)
Warranty and Recalls
status of the warranty, type of coverage, latest recalls, safety issues and fixes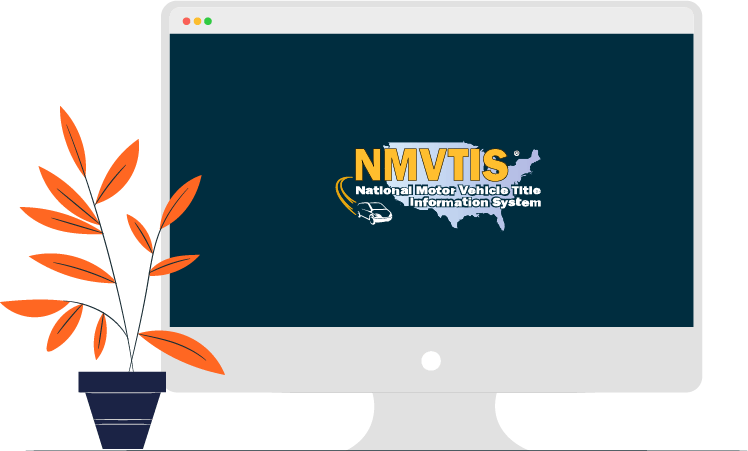 Vehicle.report runs a comprehensive database of vehicle data from the US Motor Vehicle Title System (NMVTIS), DMVs, traffic safety authorities, law enforcement agencies, inspection stations in Alaska and other states.
We also collate information from car manufacturers, car dealerships, insurance companies, auction shops, vehicle rental and fleet companies, collision repair shops, and salvage or junk yards in the state and across the country.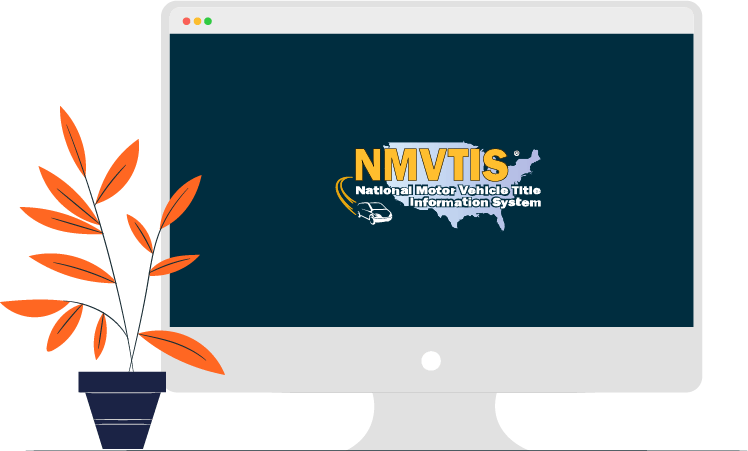 Alaska License

Plate Lookup

To get a comprehensive vehicle history report, you can run an Alaska License Plate Lookup
Alaska License Plate FAQs
Answers to the most frequently asked questions on license plate lookup
What is the difference between an Alaska license plate lookup and an Alaska VIN check?
VIN number and license plate numbers are unique labels designed for the ease and convenience of identifying vehicles. These important numbers can be found on vehicles and official documents. At Vehicle.report, either number can generate a full vehicle history report.
What are the types of license plates in Alaska?
Apart from the regularly issued ones, license plates may come in different appearances under personalized orders. Special plates may come at different prices too. Vehicle owners may choose among many options of special or personalized plates, such as Standard Gold, Grizzly Bear, ART Plate, Amateur Radio, Disability, Military, University, Cause, Organization and many others.
Can I get a personalized license plate in Alaska?
As stated in the preceding question, you can get a personalized license plate for a fee. It can be adopted in lieu of the regular plate format. Just make sure that it does not resemble any existing Alaska license plate. Please do note that the DMV reserves the right to reject any combination of alphanumeric characters that they deem offensive.
How can I apply for an Alaska license plate?
Alaska residents and workers have a 10-day grace period to secure vehicle registration after entering or taking a job in the state. Non-residents can continue to drive their vehicles with valid registration from another state for 60 days.
Important Links for Alaska Car Owners and Drivers
Other related resources you can access for free
Alaska VIN Check
To get a comprehensive vehicle history report, you can also run an Alaska VIN Check