Free Maryland License Plate Lookup
Maryland has a population of about 6.18 million yet its controlled area only amounted to 12.4 thousand square miles. With a population density estimated at 619 people per square mile, this makes it the 5th most densely populated US state. The latest statistics put the total registered vehicles in Maryland at around 1.86 million units. Planning to buy a used Maryland car? Do it with confidence by taking this critical step: check the license plate below to get a free vehicle history report.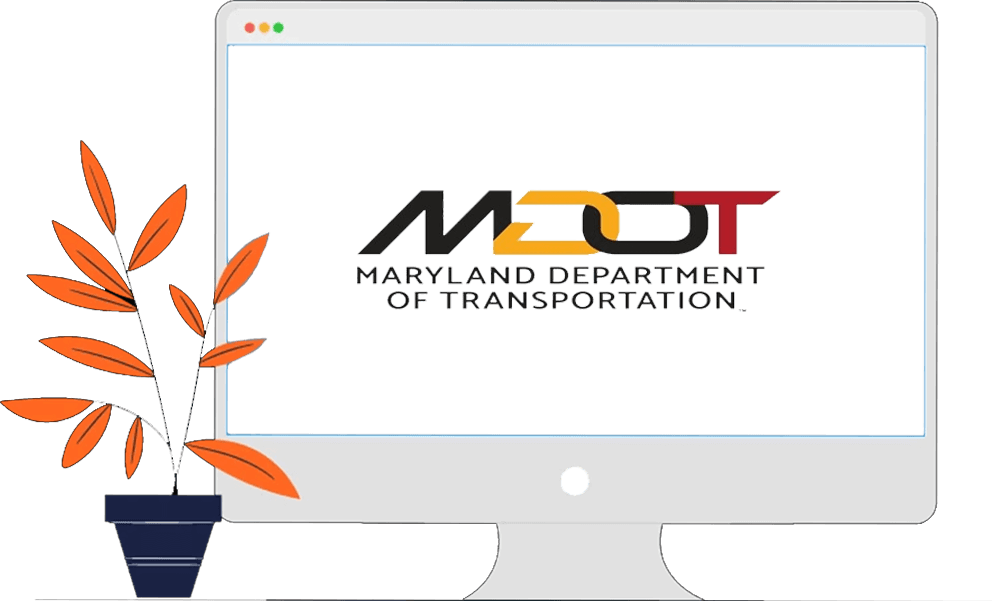 Maryland Motor Vehicle Administration
A division of Maryland Department of Transportation, the Motor Vehicle Administration (MVA), fulfills the same functions as DMVs. Its main responsibilities include the issuance of auto-related documents like registration, title, driver's license and license plate. Except for motorcycles and trailers, all vehicle types need two license plates for each unit. Maryland license plate serial number is '1AB2345'.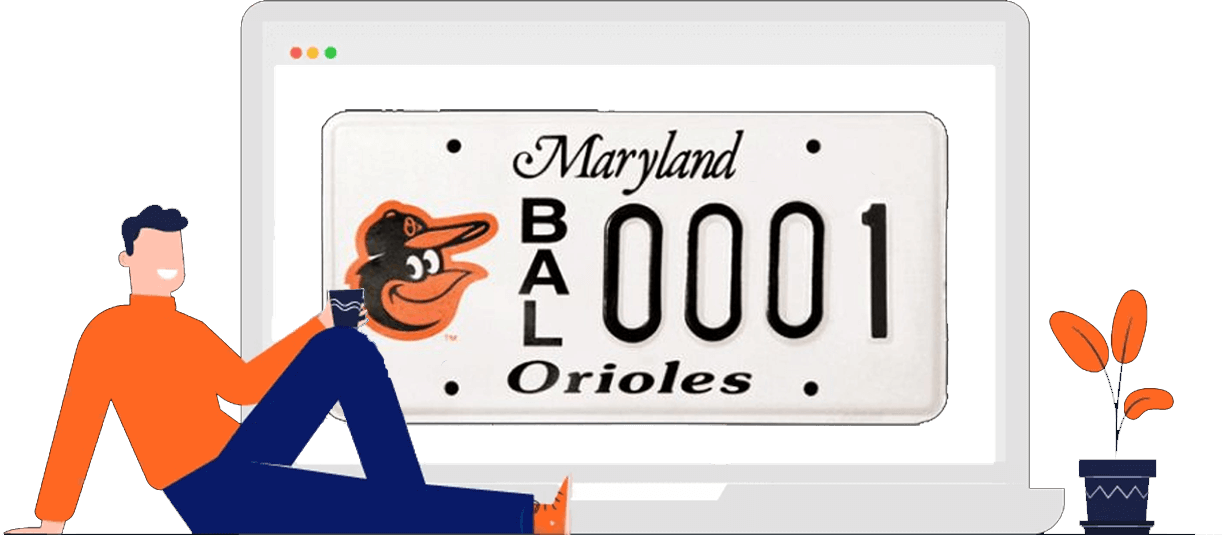 What can a Maryland license plate number tell you?
A Maryland license plate number can be utilized to gain access to ownership and vehicle information. But not all personal details are subject to public disclosure. Written consent from the registered owner(s) is needed to access some details.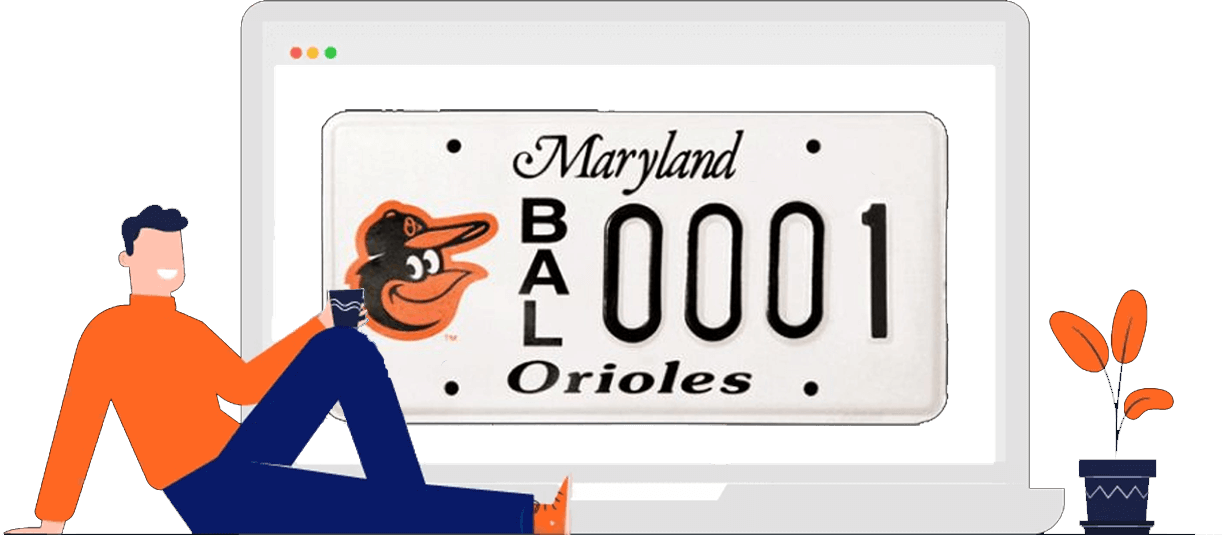 Maryland License Plate Lookup
A free Maryland license plate lookup goes beyond your average VIN check in presenting vehicle history.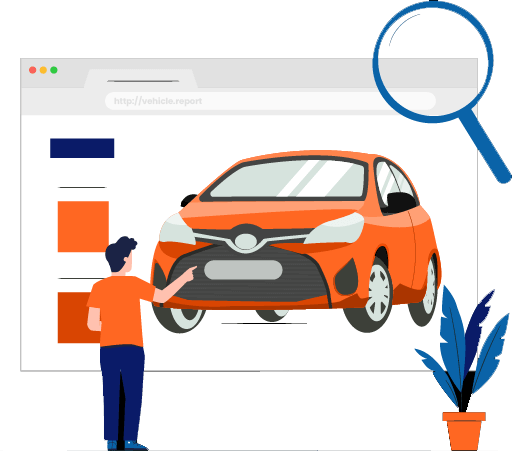 Where can I find the license plate number?
Personally inspect the plates themselves to know the license plate number. Check the plate design to be sure that they are issued by Maryland state. Other legit sources of plate number are the documents associated with the vehicle in question. It might be found in one of the sections on vehicle registration, title insurance and deed of sale.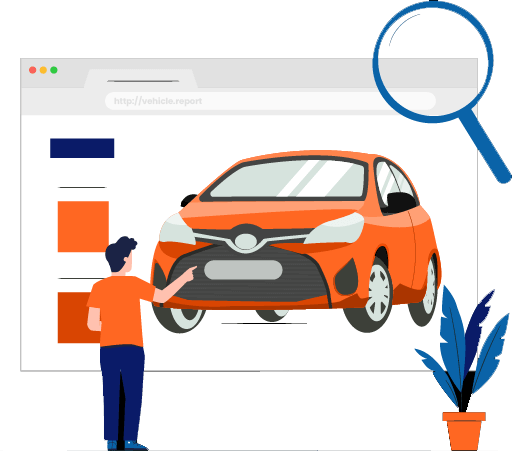 What do I get out of a Maryland license plate lookup?
Unlock a comprehensive vehicle report using the vehicle's license plate number
Vehicle Specifications
basic details such as dimensions, engine type and trim as well as other information related to performance
Vehicle Records
status of title, records of sales, lien, theft, sale at salvage auctions, and others issues 
Market Value
based on the price of similar vehicles in Maryland and other states
Safety Ratings
IIHS safety rating based on tests that assess the vehicle's performance during a crash
Fuel Efficiency
the distance that the vehicle can travel for a gallon of the prescribed fuel
Warranty and Recalls
warranty coverage, recall campaigns, defects, and fixes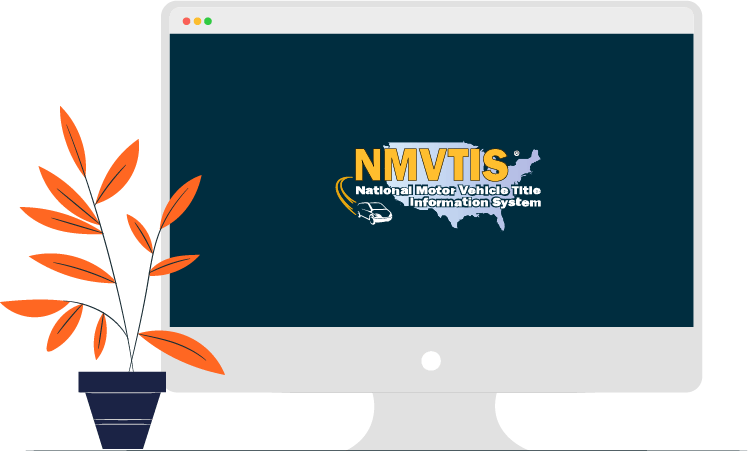 What are the sources of license plate search results?
Vehicle.report offers a comprehensive database with volumes of vehicle data. Most vehicle info is acquired from the NMVTIS and state department of motor vehicles (DMVs). There are also details obtained from other government agencies, such as traffic authorities and law enforcement. Non-government organizations, like inspection stations, dealers, manufacturers and repair shops, also contribute data on a periodic basis.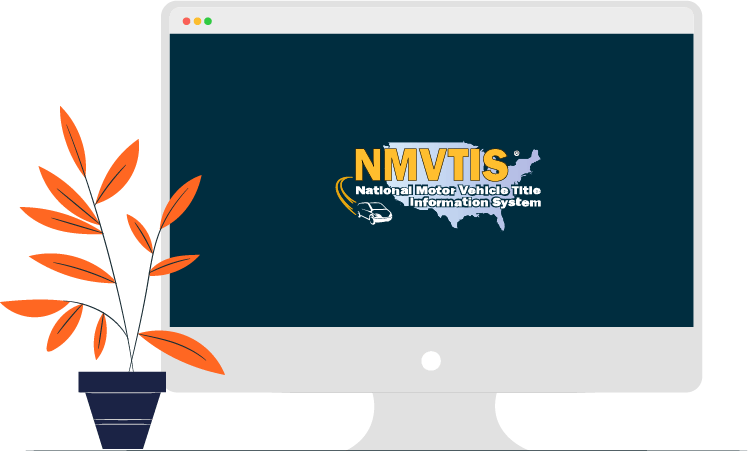 Maryland License

Plate Lookup

To get a comprehensive vehicle history report, you can run a Maryland License Plate Lookup
Maryland License Plate FAQs
Answers to the most frequently asked questions on license plate lookup
What is the difference between a Maryland license plate lookup and a Maryland VIN check?
VIN and license plate numbers can be used as codes to dig up details on a vehicle. Similarly, they can be used as reference points to access online content associated with a vehicle. On the Vehicle.report website, both can be utilized to generate a complete car history report for free.
What are the types of license plates in Maryland?
In Maryland, vehicle owners, in lieu of the standard plate, have the option to choose a plate design at an extra cost. The plate categories available are: (1) Chesapeake Bay or Agricultural license plates, (2) Combat-related license plates, (3) Disabled veteran's license plates, (4) Ham (amateur radio operator's) license plates, (5) Organizational license plates and Personalized message (vanity) license plates.
Can I get a personalized license plate in Maryland?
Personalized license plates in Maryland come in the form of vanity license plates. Owners may customize their own alphanumeric message on the plate for a minimum of two characters and a maximum of seven characters. The issuing agency has the right to deny combinations they deem objectionable. It generally takes about a month or so to receive the requested plates.
How can I apply for a Maryland license plate?
Maryland vehicle owners who successfully registered their vehicles with the Maryland MVA are qualified to receive a pair of state-issued license plates. By default, they may receive the standard plate design. Or, if they opted for a unique plate design, they may get their plates at an additional cost.
Important Links for Maryland Car Owners and Drivers
Other related resources you can access for free
Maryland VIN Check
To get a comprehensive vehicle history report, you can also run a Maryland VIN Check