Free New Hampshire License Plate Lookup
New Hampshire is notable for being the 5th smallest US state territory-wise. Current measurement puts its total area at 9.3 thousand square miles. New Hampshire also has the 10th smallest population figure among US states. About 1.37 million people currently live inside New Hampshire. As for vehicles, over 489 thousand vehicles are currently registered. A New Hampshire free license plate lookup can assist you in searching for quality cars.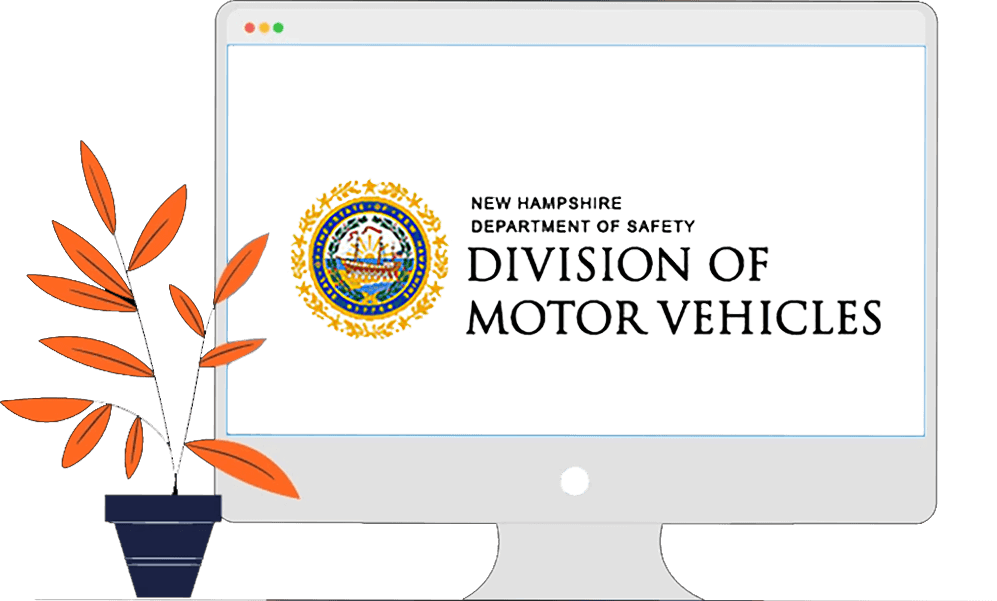 New Hampshire Division of Motor Vehicles
The New Hampshire Division of Motor Vehicles (DMV) handles official government vehicle transactions in the state. The agency is responsible for issuing vehicle registration, driver's license, vehicle title, registration renewal, license plates as well as the replacement of lost copies of the aforementioned documents in New Hampshire. The current serial format for the State of New Hampshire is '123 4567'. In New Hampshire, each vehicle must have a pair of New Hampshire license plates to operate legally.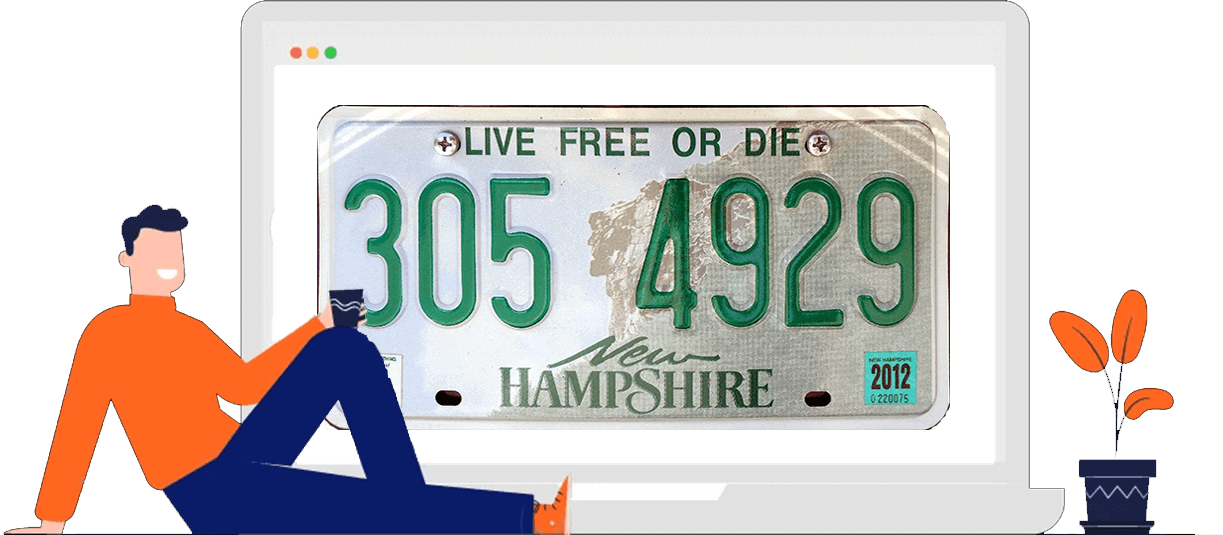 What can a New Hampshire license plate number tell you?
A New Hampshire license plate number indicates that the vehicle is legit and registered properly with the state. It is also used to keep tabs on the many vehicles that operate in the state. More importantly for car buyers, the plate number can be used to access consumer-relevant vehicle information. With a free New Hampshire license plate lookup, the last part is doable with considerable ease.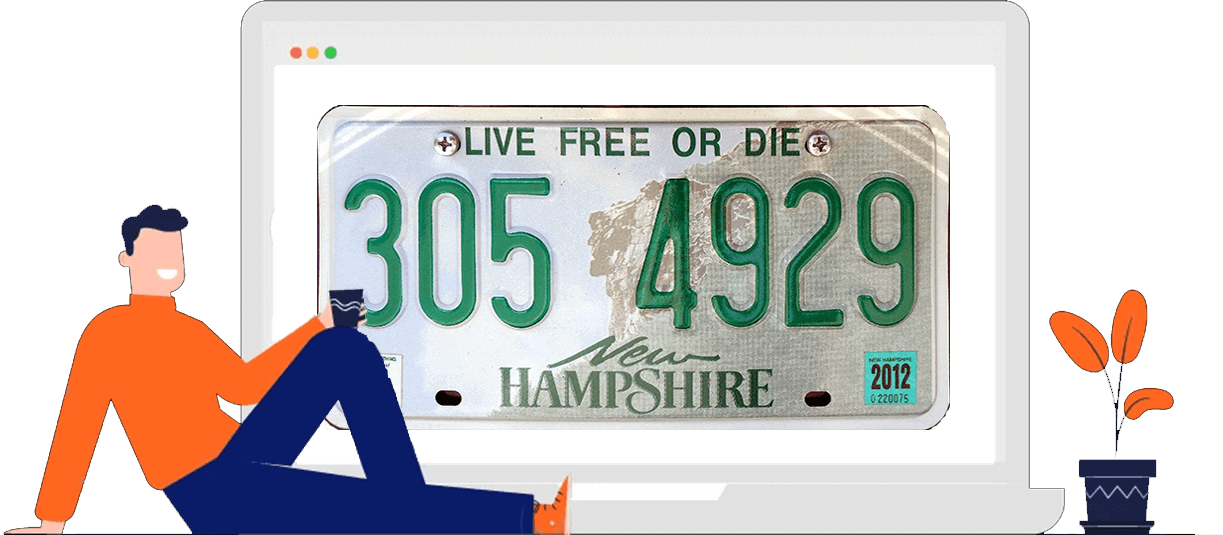 New Hampshire License Plate Lookup
Run a thorough license plate check using any New Hampshire license plate number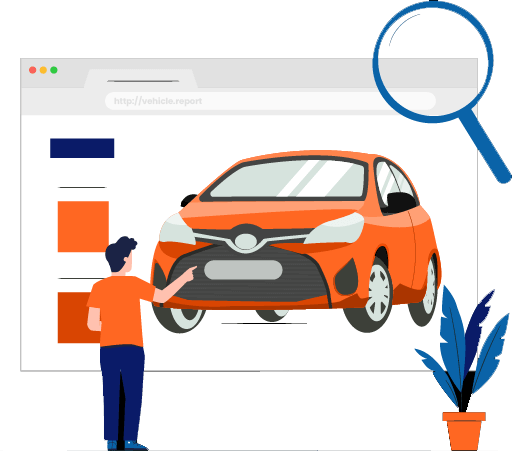 Where can I find the license plate number?
New Hampshire license plates are placed on the bumper and rear of a registered car. You will also find the license plate number on the vehicle documents such as the vehicle registration or title, insurance, and service records.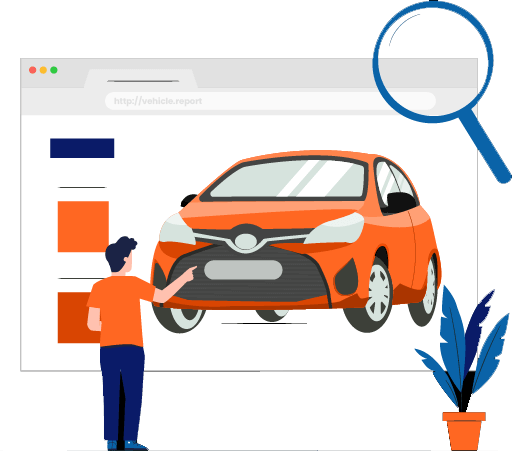 What do I get out of a New Hampshire license plate lookup?
Unlock a comprehensive vehicle report using the vehicle's license plate number
Vehicle Specifications
basic features (e.g. trim, dimensions, engine type) and details related to performance
Vehicle Records
title or registration status; records of lien, theft, accident, flood damage, sale (including sale at a salvage auction), flood damage, and more
Market Value
value of the vehicle based on the pricing range for similar vehicles in New Hampshire and the rest of the US
Safety Ratings
Insurance Institute for Highway Safety (IIHS) safety ratings for crash-worthiness, avoidance and mitigation
Fuel Efficiency
expressed as a distance traveled by the vehicle for every gallon of fuel
Warranty and Recalls
current warranty status and remaining time of coverages, recalls and fixes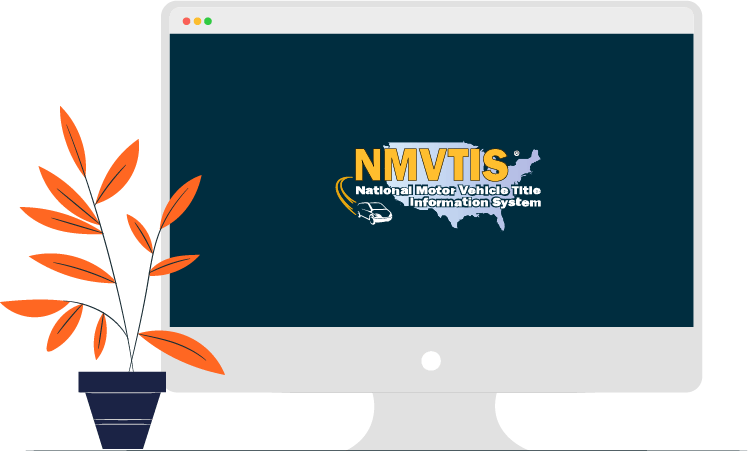 What are the sources of license plate search results?
Vehicle.report offers a free car information service to car buyers and other interested parties. The system acquires data from a number of reputable organizations, such as DMVs, law enforcement agencies, traffic safety authorities, inspection stations, car manufacturers, dealers, insurance providers, auction shops, vehicle rental and fleet companies, salvage yards, collision repair shops and others throughout the US.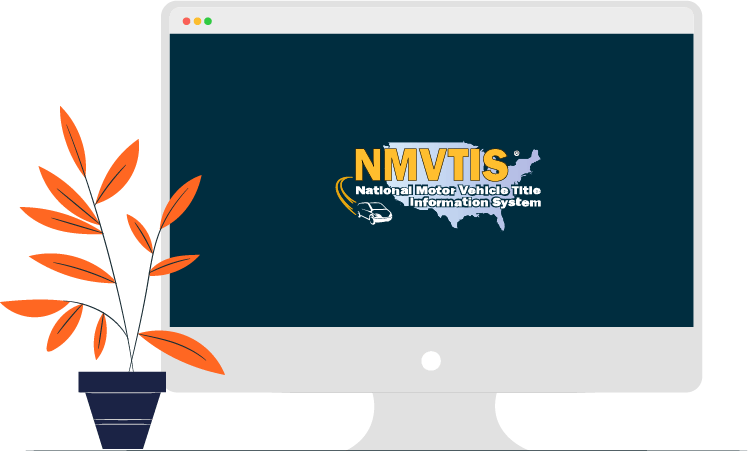 New Hampshire License

Plate Lookup

To get a comprehensive vehicle history report, you can run a New Hampshire License Plate Lookup
New Hampshire License Plate FAQs
Answers to the most frequently asked questions on license plate lookup
What is the difference between a New Hampshire license plate lookup and a New Hampshire VIN check?
There are two ways to run a vehicle history report for free. You can access it using a New Hampshire license plate number or the Vehicle Identification Number (VIN) as its reference.
What are the types of license plates in New Hampshire?
The New Hampshire DMV offers 50 + license plate designs to owners of New Hampshire registered vehicles. Each plate design has a corresponding set of requirements. Meaning to say, certain plate designs are only applicable to certain individuals with professional backgrounds and experience. Some of the most in-demand plate designs include (1) Passenger Plate, (2) Vanity Plate, (3) Veteran Plate, (4) Conservation (Moose Plate), (5) State Parks Plate, (6) Conservation Parks Plate (7) and Motorcycle Plate.
Can I get a personalized license plate in New Hampshire?
New Hampshire personalized license plates come in the form of Vanity Plates. These Vanity Plates can be personally customized based on an applicant's credentials as well as preferred combination. Moreover, each plate design has a corresponding minimum character. For instance, there is a minimum of five characters for the National Guard, while there are seven characters for Passenger.
How can I apply for a New Hampshire license plate?
A New Hampshire driver is entitled to New Hampshire license plates after successfully registering their vehicles with the state DMV. They have the option to choose between a regular plate type and a special plate design.
Important Links for New Hampshire Car Owners and Drivers
Other related resources you can access for free
New Hampshire VIN Check
To get a comprehensive vehicle history report, you can also run a New Hampshire VIN Check