With a Jeep VIN Decoder, you can identify any Jeep VIN for as much as you want. Vehicle.report ensures that the free Jeep VIN Decoder can discern any Jeep VIN with the 1981 NHTSA format. Enter the VIN to know more about the Jeep that interests you. The Jeep VIN Decoder can keep you up to speed about the latest updates on sales, market value, ownership cost, registration, title, insurance and so much more.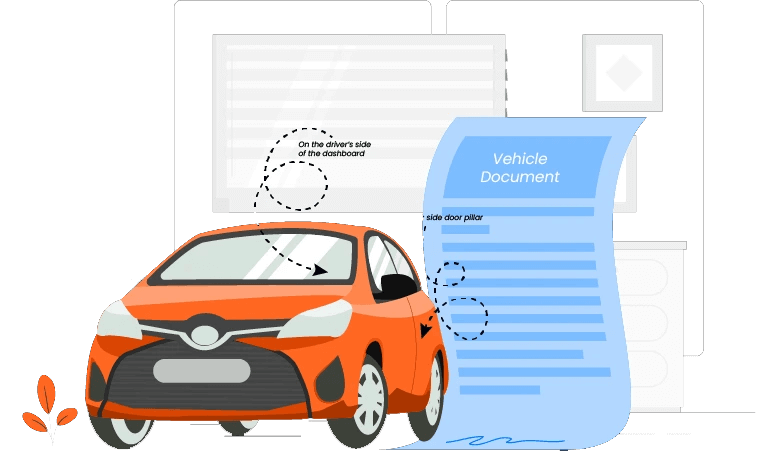 Where can you find the Jeep VIN?
Jeep vehicles are assigned a corresponding Jeep VIN after public release. It is used by manufacturers, dealers, buyers and other parties to track and background check a vehicle. Here are the most usual spots for the Jeep VIN:
Floor.

The VIN is located on the driver's floor. Specifically, between the front seat and sill. You'll know it by the metal plate screwed to the floor.

Engine.

The VIN mark may also appear on the block on a lug on the rear side.

Windshield.

Jeep VINs are located on a plate attached below the windscreen. On top of the dash by the driver's side.

Vehicle documents.

Papers related to the car may contain a dedicated section for the VIN.



How to decode a Jeep VIN number?
Decoding a VIN is important for researching the vehicle history of cars you want to buy. Luckily for you, it is an easy and straightforward process. All you need is a functioning Jeep VIN Decoder and a Jeep VIN to begin your meaningful check for quality cars. The VIN serves as an ID to access related info on a car. This way, you can make an informed decision whether to buy a vehicle or not.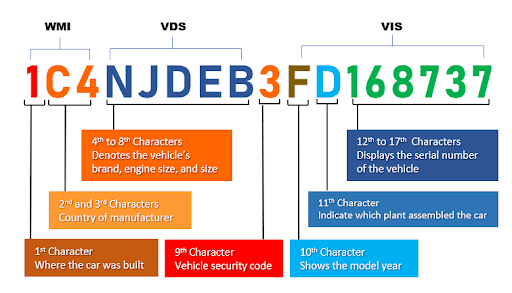 The Vehicle Identification Number (VIN) is a mixture of 17 alphanumeric digits. Each character represents useful details about a car. The VIN can be divided into three separate parts:

World Manufacturer Identifier (WMI)
Positions 1 – 3 are known as WMI. The WMI describes a vehicle's nation of origin, manufacturer and vehicle type.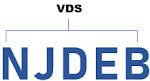 Vehicle Descriptor Section (VDS)
VDS covers positions 4 – 9. The section represents important vehicle traits, such as model description, body type, transmission, grade and check digit.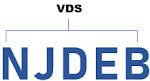 Vehicle Identifier Section (VIS)
VIS includes the final numbers in the VIN series, specifically positions 10 – 17. It features the model year, assembly plant and production sequence number.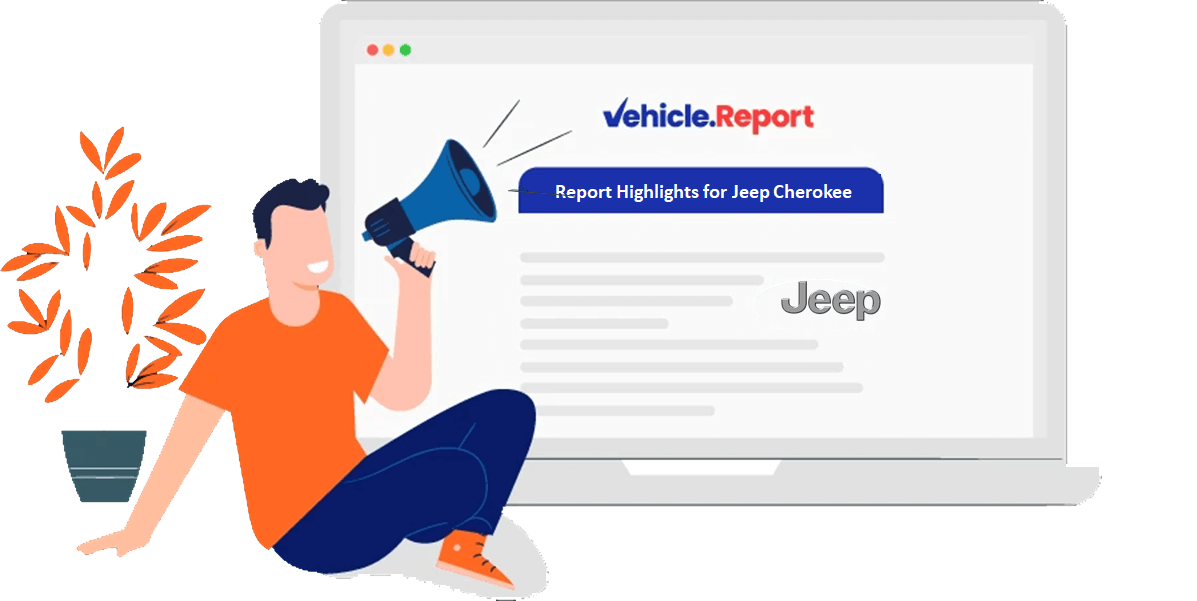 Why should I run a Jeep VIN decoder?
Vehicle.report free Jeep VIN Decoder can freely issue a Jeep vehicle report to interested persons. It accepts any Jeep VIN that conforms to the 1981 NHTSA VIN Format (17 characters). Run the free Jeep VIN Decoder by entering the VIN and pressing "Decode VIN." Once a car report shows up, it must contain the following details:
Vehicle Specifications

Market Value

Equipment Details

Recalls and Defects

Fuel Efficiency

Safety Rating

Sales Records

Ownership Cost

Inspection Checklist

Current Warranty

Title History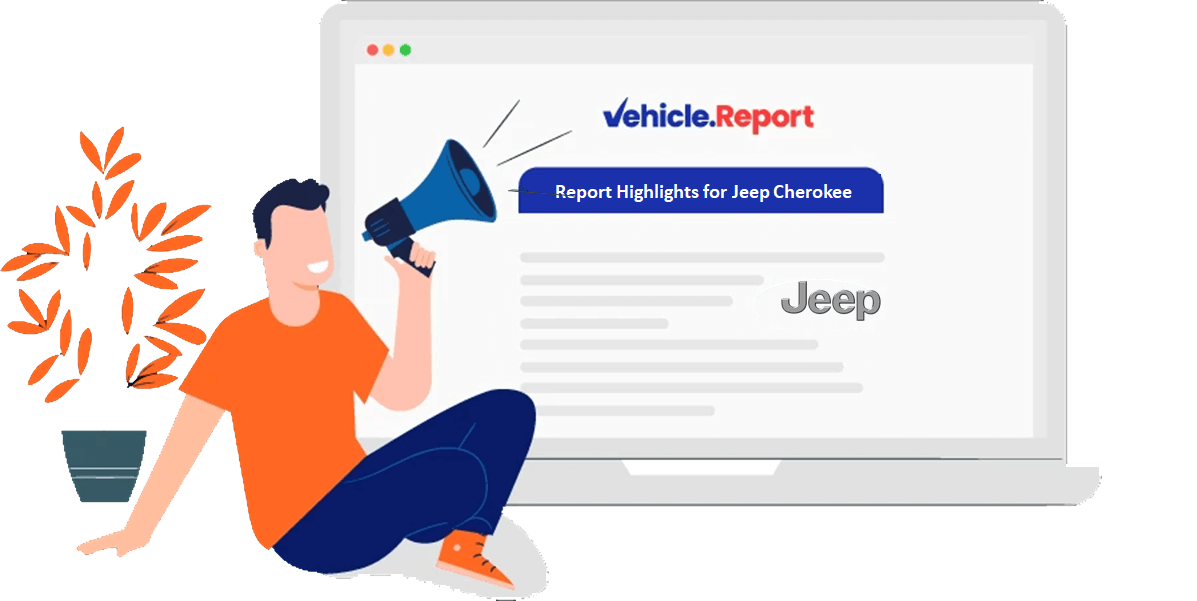 How to use the Jeep VIN decoder to obtain a Jeep vehicle report?
Decoding the VIN to run a comprehensive Jeep VIN check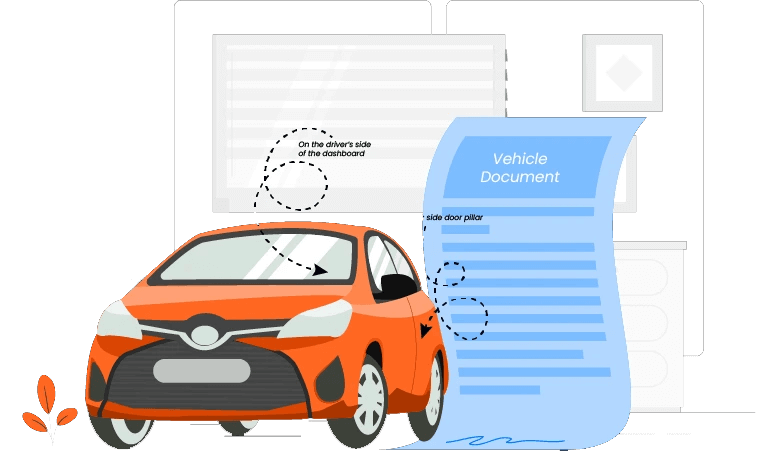 Find the Jeep VIN number
Each Jeep VIN is unique and is tied to only a single car. This makes the VIN number an excellent reference point for vehicle records. Notable Jeep VIN spots are the vehicle floor, engine and windshield. Vehicle documents also contain a unique section for the VIN.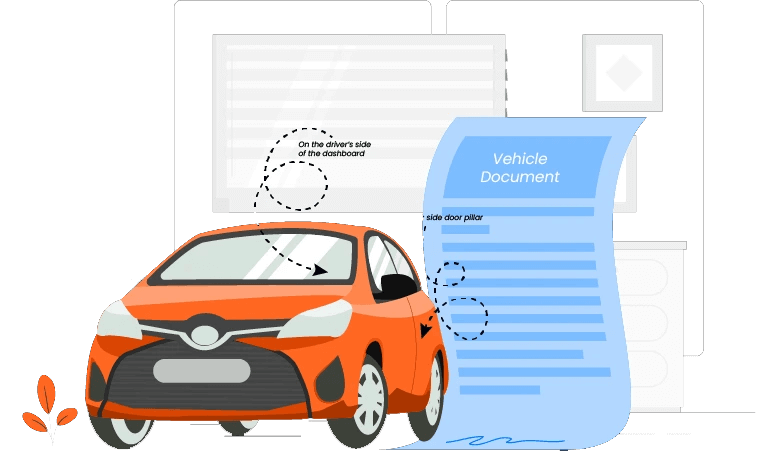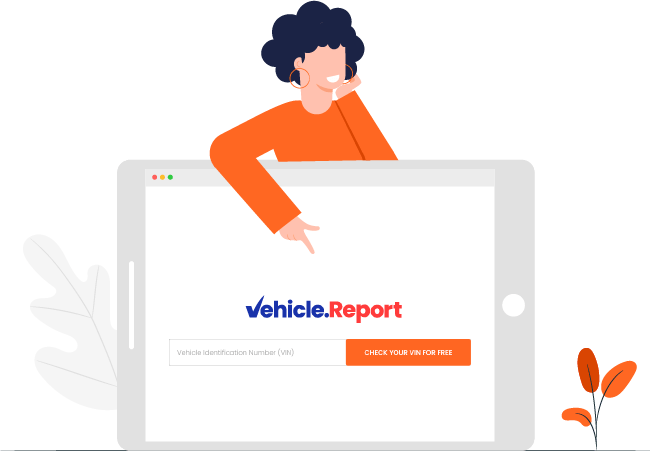 Decode your Jeep VIN
Vehicle.report free VIN decoder can help answer many questions a used car buyer may ask about a car. The typical car report produced by the system includes data from NMVTIS, DMVs, insurers, safety evaluation agencies, traffic authorities, law enforcement and others.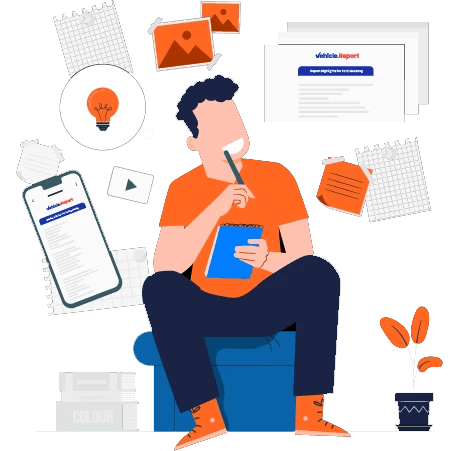 Get a Jeep vehicle report
After entering your VIN, wait for a few minutes to find your vehicle.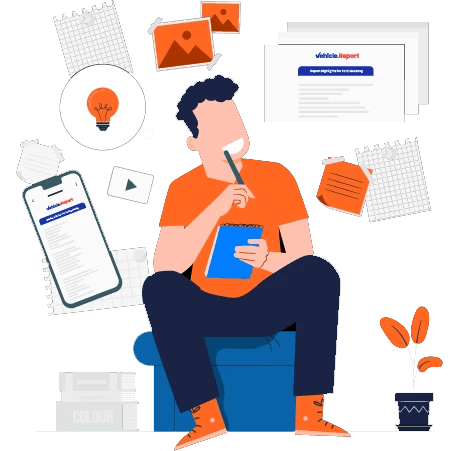 Enter your VIN below and run a Free Jeep VIN decoder in seconds!