Free Chrysler VIN Decoder
Decode any Chrysler VIN for FREE! Vehicle.report free Chrysler VIN Decoder is a useful tool for getting insider info on a vehicle. The data being offered ranges from vehicle specifications and auxiliary parts, to market value, ownership cost, title and others. The free Chrysler VIN Decoder just needs a single Chrysler VIN to generate a full vehicle history report.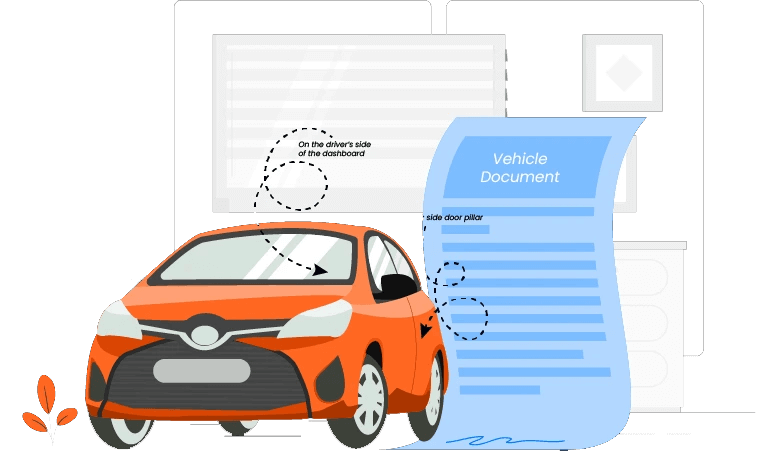 Where can you find the Chrysler VIN?
A Chrysler vehicle carries a vehicle identification number with a composition not identical to other VINs. It is designed specifically for a specific car. The Chrysler VIN has many possible places, often in convenient spots.
Driver's side dashboard.

A Chrysler VIN can be spotted on top of the dashboard in the driver's part of the cabin. It can actually be seen through the windshield.

 

Driver's side door pillar.

On an area opposite of the hinge of the vehicle's driver side door. The part where the door is connected to the rest of the body.

 

Vehicle documents.

Official vehicle records from government and other authorized entities may feature legit detail on the VIN.



How to decode a Chrysler VIN number?
Interested in buying a Chrysler? Fortunately, conducting vehicle research is not as hard as it used to be. A Chrysler VIN enables buyers to conduct multiple background checks within a reasonable time. Through it, you can gather sufficient vehicle information before handing over your money.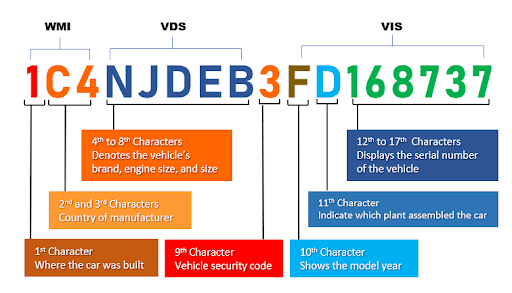 The Vehicle Identification Number, better known as VIN, is made of 17 characters. This unique combination of numbers and letters can be further grouped into three:

World Manufacturer Identifier (WMI)
The first three digits belong to the WMI group. This VIN section tells details on nation of origin, manufacturer and vehicle type.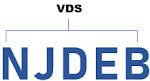 Vehicle Descriptor Section (VDS)
The middle numbers from 4th to 9th positions are called VDS. This group reveals data on brake, brand, marketing name, body type, engine and check digit.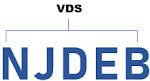 Vehicle Identifier Section (VIS)
The VIS, which corresponds to the last eight numbers of a VIN (from the 10th to 17th characters). This refers to the model year, assembly plant and production sequence number.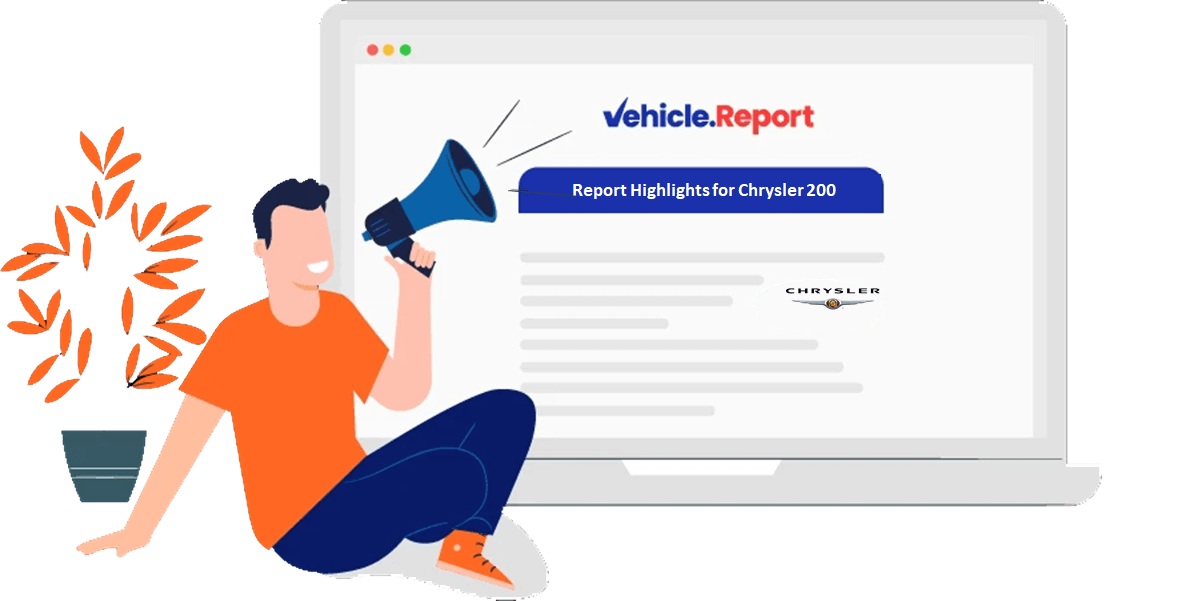 Why should I run a Chrysler VIN decoder?
Vehicle.report free Chrysler VIN Decoder allows you to obtain a Chrysler vehicle report. The tool only accepts any Chrysler VIN that complies with the 1981 NHTSA standard, meaning, the 17-digit series. To operate a Chrysler VIN decoder, the user must enter the VIN on the designated label and hit "Decode VIN." Every car report is expected to feature these details:
Vehicle Specifications

Market Value

Equipment Details

Recalls and Defects

Fuel Efficiency

Safety Rating

Sales Records

Ownership Cost

Inspection Checklist

Current Warranty

Title History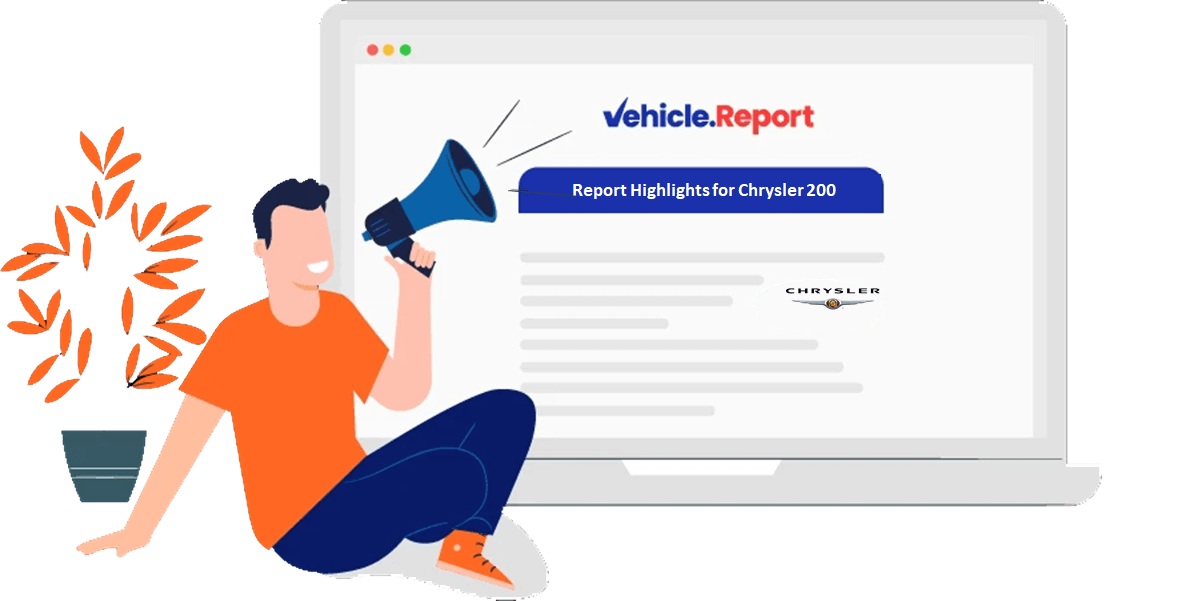 How to use the Chrysler VIN decoder to obtain a Chrysler vehicle report?
Decoding the VIN to run a comprehensive Chrysler VIN check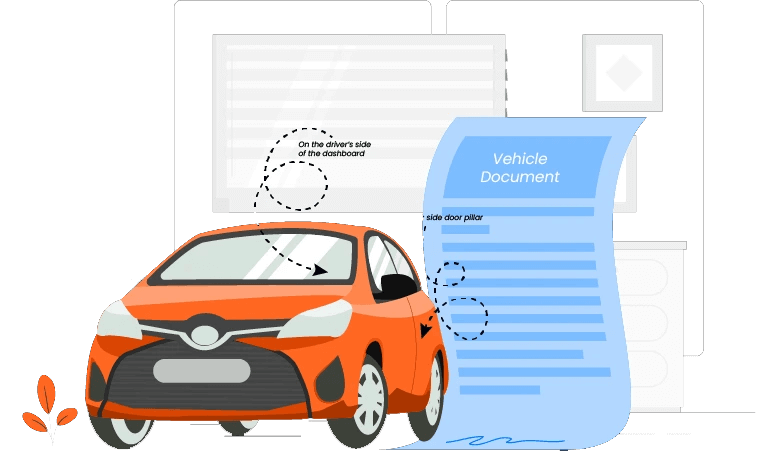 Find the Chrysler VIN number
First and foremost, figure out the VIN. Think of the VIN as your password to access the richer details of vehicle history. Finding the VIN designation should be straightforward and easy. Just look at the aforementioned spots on the driver's side dashboard, driver's side door pillar and vehicle documents.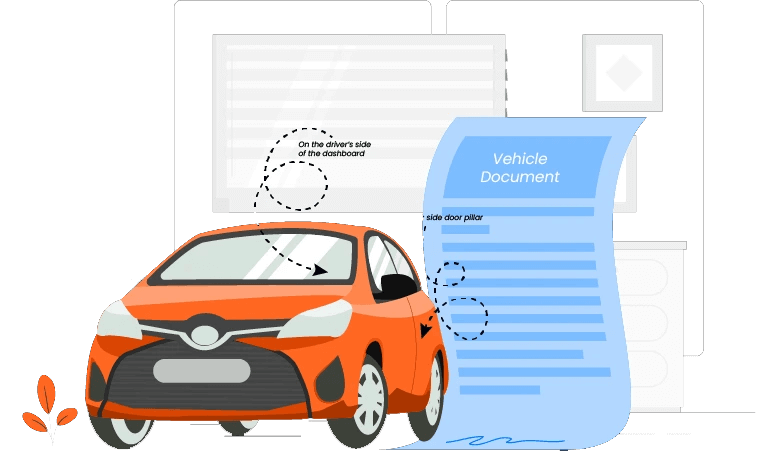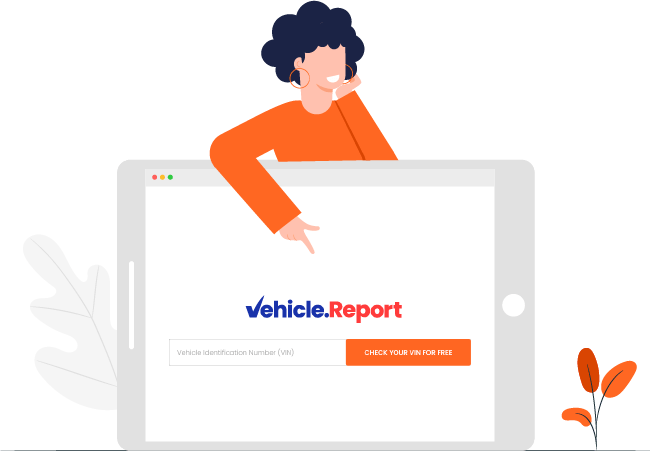 Decode your Chrysler VIN
Vehicle.report free VIN decoder can help you distinguish facts from opinions regarding a car's overall condition. The report, in addition to vehicle specifications and registration, also includes NMVTIS info. Decode a Chrysler VIN today by entering the number on the search box below.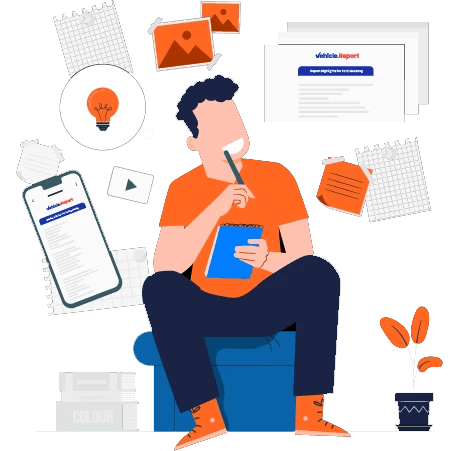 Get a Chrysler vehicle report
Enter the VIN then wait and see for the result to come out. Once the car report is generated, you can then use it to decide your next move.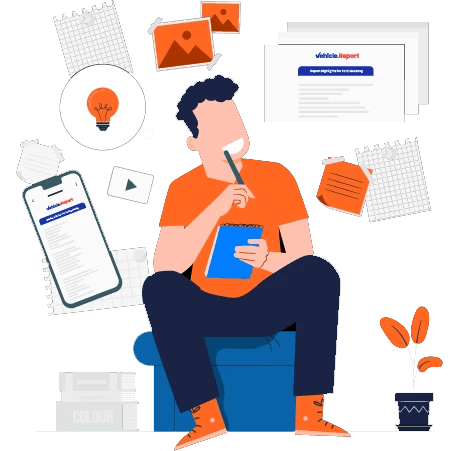 Free Chrysler VIN Decoder
Enter your VIN below and run a Free Chrysler VIN decoder in seconds!