Interested in an Isuzu? You might want to decode your VIN first before finalizing a car deal. Vehicle.report free Isuzu VIN Decoder can identify any post-1980 Vehicle Identification Number (VIN) with remarkable ease. It translates each digit in any 17-character VIN series and turns it into readable content that car buyers can peruse. The distinct number combination of the VIN makes it a useful reference to look for specific data like registration information, title records, specifications, defects, repairs, accident, market value, ownership cost and more.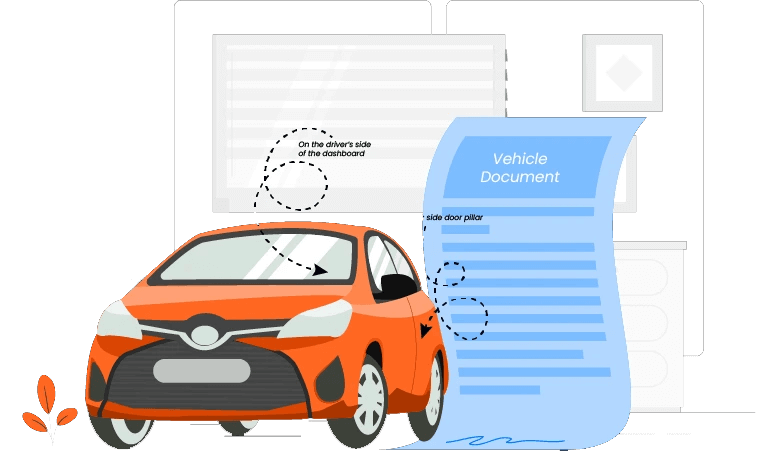 Where can you find the Isuzu VIN?
Each time a new Isuzu unit is released, the auto manufacturer assigns it a unique label called the Vehicle Identification Number (VIN). The VIN is usually located in spots that are easy to access. Here are the most common Isuzu VIN spots:
Old models.

The VIN is located behind either the front or rear wheel. It may also be found in the bulkhead.

 

New models.

A VIN plate may be located at the bottom of the windscreen. Aside from the door jamb, the VIN may also be spotted in firewall and steering column areas.

Other sources.

Vehicle documents, such as registration and titling records, can be excellent sources of legit VIN. Previous owners, the dealerships that sold the vehicles and DMVs can also be contacted to confirm if a particular VIN associated with a car were legit.



How to decode an Isuzu VIN number?
Every Isuzu vehicle must be thoroughly inspected. The vehicle background history must also be reviewed. Thankfully, an Isuzu VIN can be used as an ID number to access associated vehicle records. This way, you can learn all the essential stuff about a car in one go. This can help you make an informed decision conveniently whether to buy a car or not.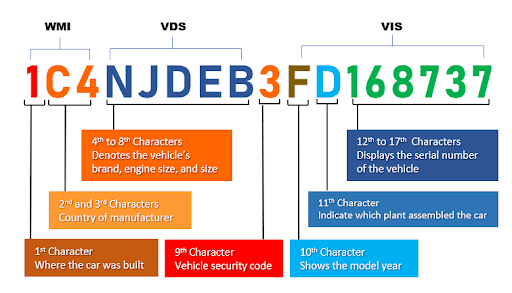 The Vehicle Identification Number (VIN) is a composite of numbers and letters. The current format has 17 characters all in all. Each group of letters and numbers in a VIN sequence can be identified into three distinct groups:

World Manufacturer Identifier (WMI)
The first three characters, collectively known as WMI, tell about the country of origin, vehicle description and vehicle type.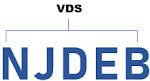 Vehicle Descriptor Section (VDS)
The six characters succeeding WMI, positions 4th – 9th, are known as VDS. Respectively, it refers to line type, body style, engine type, model identifier, restraint type and check digit.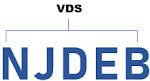 Vehicle Identifier Section (VIS)
The last 8 digits of a VIN, called VIS, corresponds to the 10th – 17th characters. The 10th digit describes the model year, the 11th digit the plant of manufacture and transmission type, and positions 12th – 17th correspond to sequential numbers.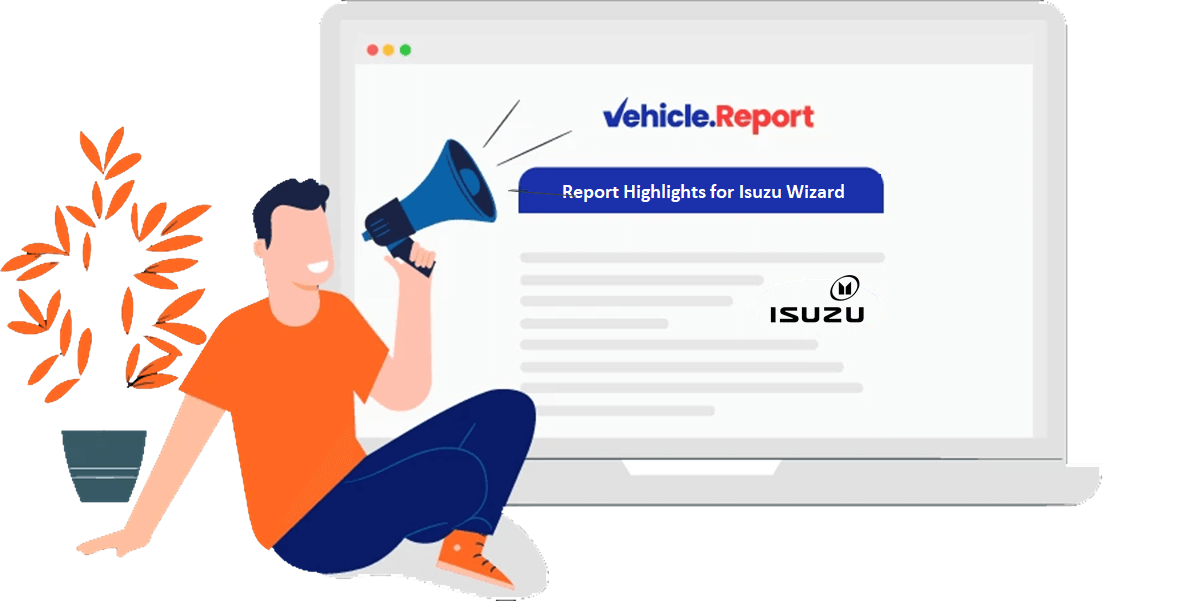 Why should I run an Isuzu VIN decoder?
Vehicle.report free Isuzu VIN Decoder offer free access to Isuzu vehicle history reports. It has a search engine tool that accepts any 17-character VIN from 1981 to the present. Run the Isuzu VIN Decoder by entering the Isuzu VIN of your desired Isuzu unit. This action will generate vehicle descriptions on:
Vehicle Specifications

Market Value

Equipment Details

Recalls and Defects

Fuel Efficiency

Safety Rating

Sales Records

Ownership Cost

Inspection Checklist

Current Warranty

Title History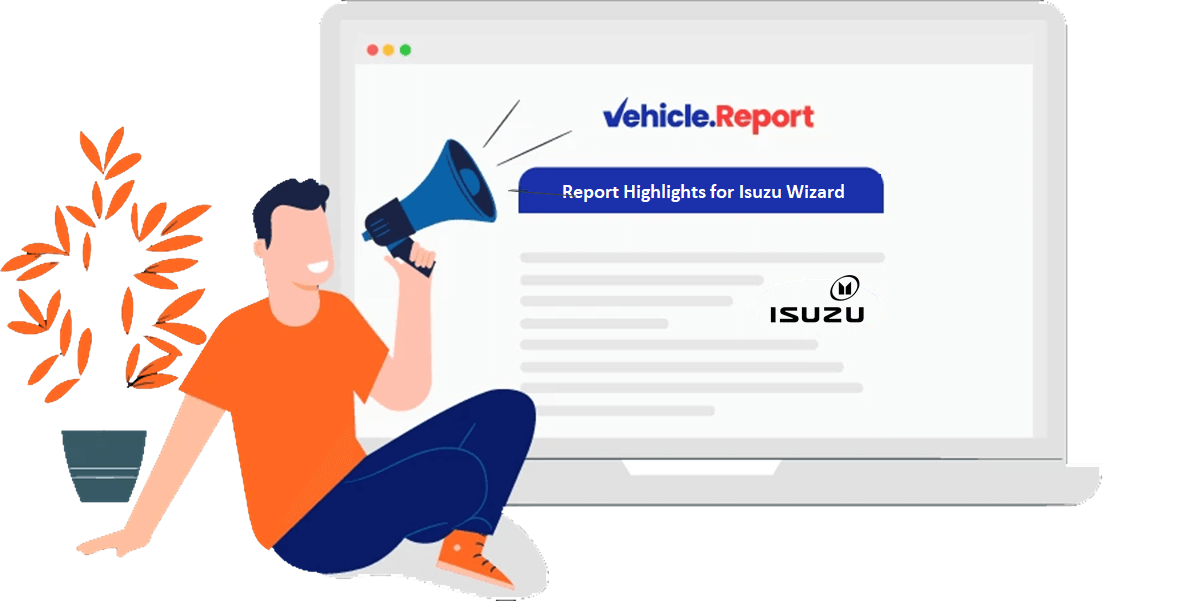 How to use the Isuzu VIN decoder to obtain an Isuzu vehicle report?
Decoding the VIN to run a comprehensive Isuzu VIN check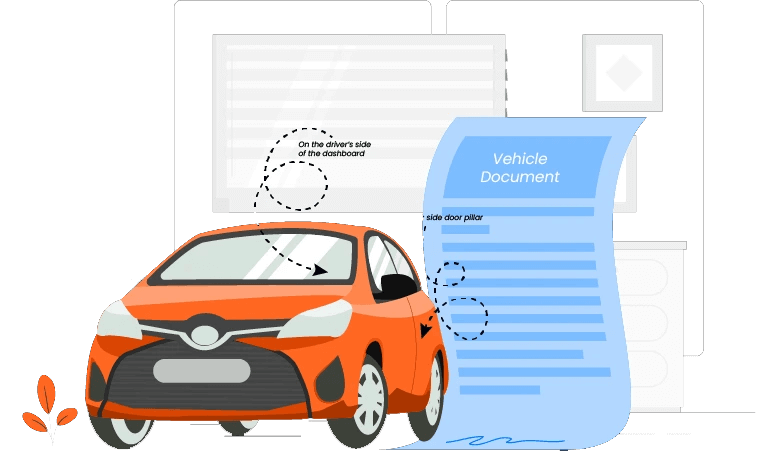 Find the Isuzu VIN number
The VIN is two of the most important numbers to remember when checking vehicle history (the other is license plate number). In the old units, the VIN can be found behind the front or rear wheel as well as bulkhead. For newer models, especially those that were released in 2000 and after, the VIN is commonly found at the bottom of the windshield and driver's side door jamb.  Other potential sources for the VIN are past owners and dealerships.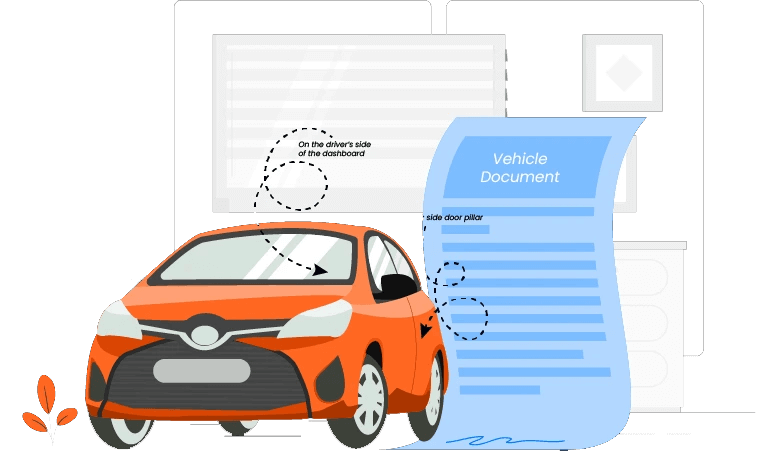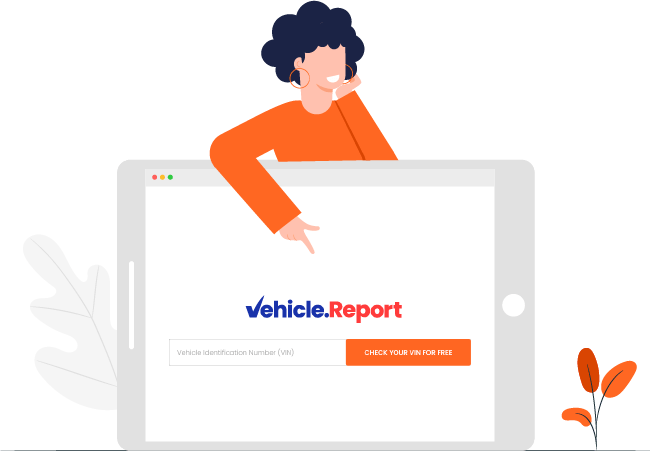 Decode your Isuzu VIN
Vehicle.report free VIN decoder can unlock the meaning behind each digit in a VIN. The characters in the VIN represent key car information like specifications, equipment, mileage, warranty, NMVTIs data and others. Start decoding the Isuzu VIN by entering it in the search box below.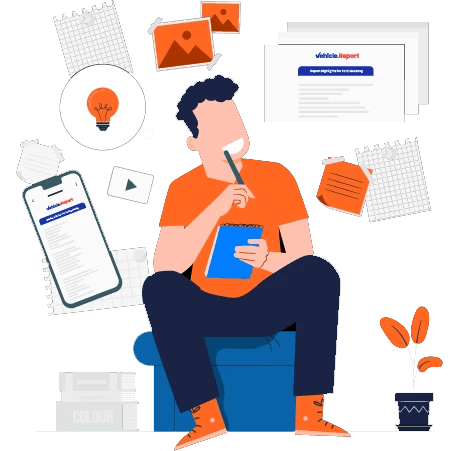 Get an Isuzu vehicle report
After entering your VIN, wait for a few minutes to find your vehicle.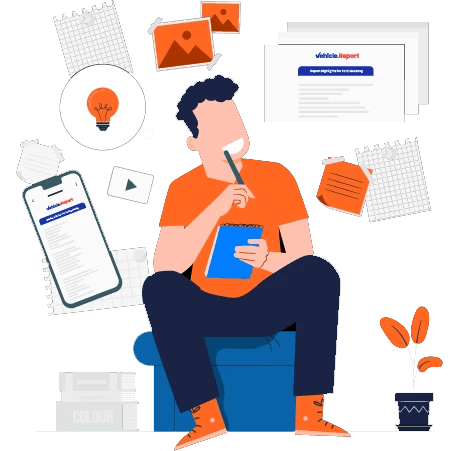 Enter your VIN below and run a Free Isuzu VIN decoder in seconds!