Unravel the hidden info behind every Dodge. Run Vehicle.report free Dodge VIN Decoder to find out more. Any Dodge VIN with 17 characters will do. To begin vehicle research, enter the VIN below. Each Dodge VIN is distinct and is associated only with one car. As such, it can be used to feature specific details on specifications, market value, title history, ownership cost, recalls and more.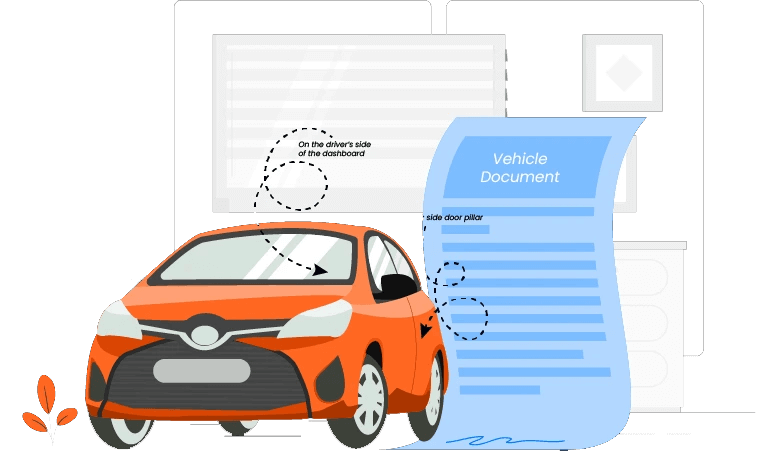 Where can you find the Dodge VIN?
Each Dodge unit that is sold to the market bears a unique identification mark called VIN (Vehicle Identification Number). The identifier is usually located in obvious spots of a Dodge car.
Old models.

A VIN plate can be found around the rear frame above the suspension spring.

New models. A VIN plate is usually attached to the frame's front. It can be seen through either the left or right wheel arc.
Below the knee.

A VIN inscription may also appear on the floor or under the front seat. Check either the passenger or driver seat.

 

Other locations.

The VIN can also be found in areas around the engine compartment, doorposts, dashboard and vehicle documents.



How to decode a Dodge VIN number?
Each Dodge vehicle has a corresponding Dodge VIN. The VIN is used for tracking and inventory purposes by the manufacturer.  For consumers, however, the VIN series can be used to gain a deep understanding of a vehicle.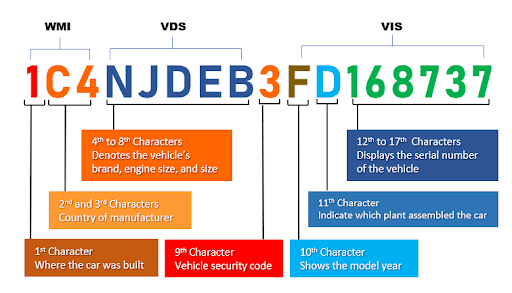 Each Vehicle Identification Number (VIN) contains a unique combination of 17 letters and numbers. A Dodge VIN can be divided into three parts:

World Manufacturer Identifier (WMI)
The first three characters on the left indicate the WMI. Simply put, it tells of the vehicle's country of origin, manufacturer, and vehicle type.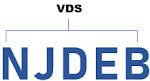 Vehicle Descriptor Section (VDS)
The VDS is the group of numbers found in the middle. Specifically, numbers between the 4th and 9th digits. This VIN section refers to important characteristics and specifications, such as the transmission type, engine type and size, etc.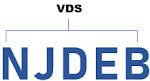 Vehicle Identifier Section (VIS)
The last digits of the series, from the 10th to 17th characters, reference the production plant and vehicle serial number.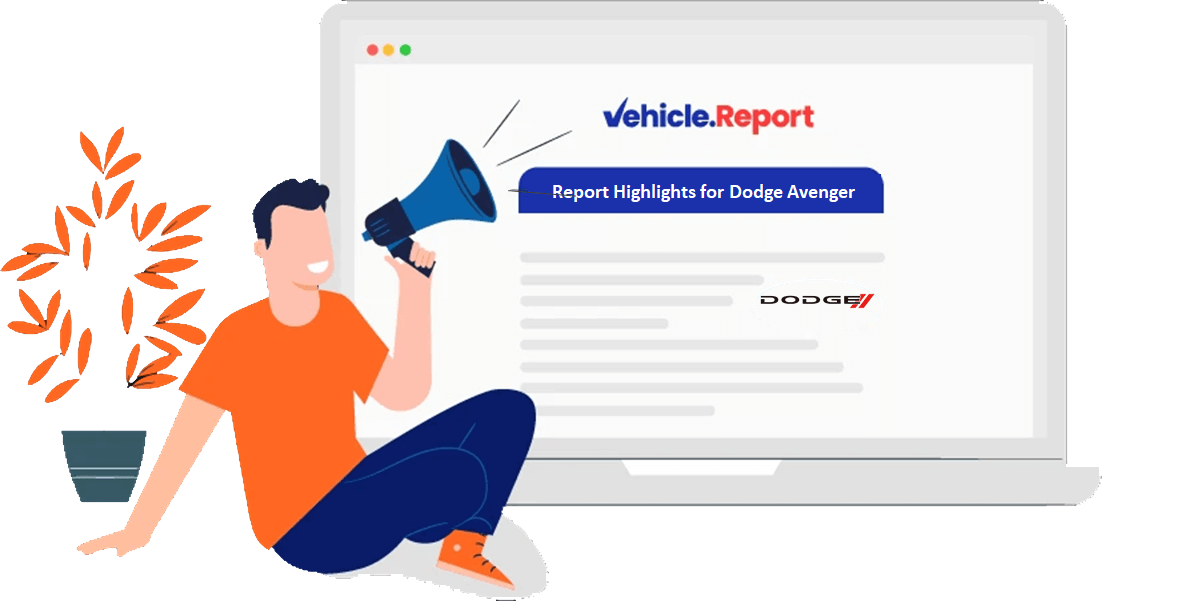 Why should I run a Dodge VIN decoder?
Vehicle.report free Dodge VIN Decoder allows you to obtain a Dodge vehicle history report quickly. The system can read any Dodge VIN that follows the 17-character NHTSA format. Decode a Dodge VIN on the space provided then hit "Decode VIN" to produce these info:
Vehicle Specifications

Market Value

Equipment Details

Recalls and Defects

Fuel Efficiency

Safety Rating

Sales Records

Ownership Cost

Inspection Checklist

Current Warranty

Title History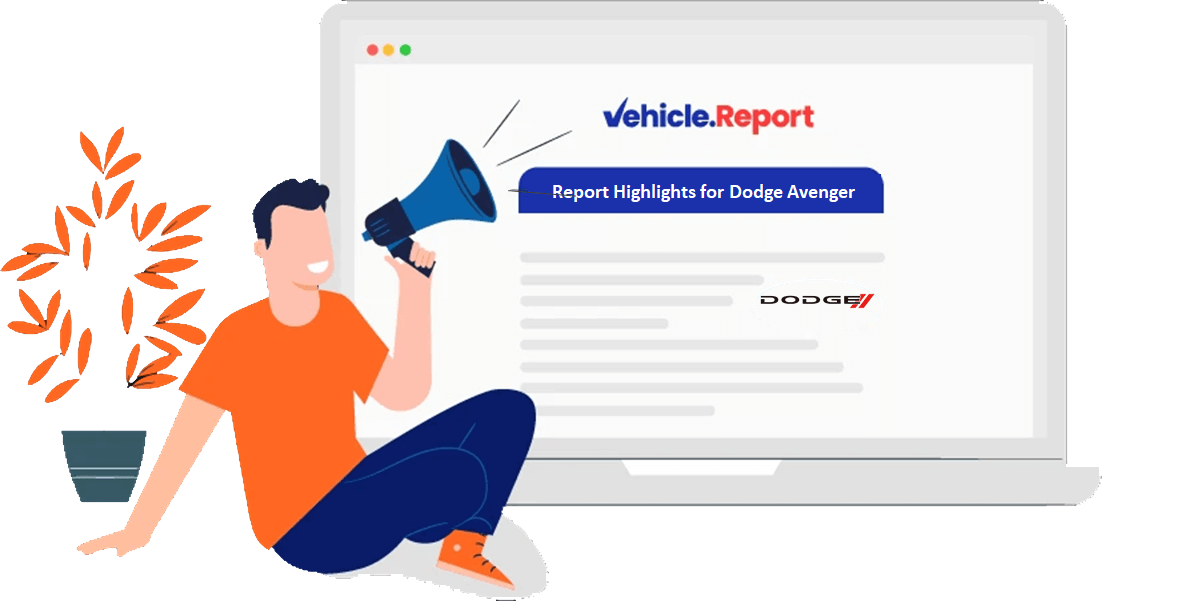 How to use the Dodge VIN decoder to obtain a Dodge vehicle report?
Decoding the VIN to run a comprehensive Dodge VIN check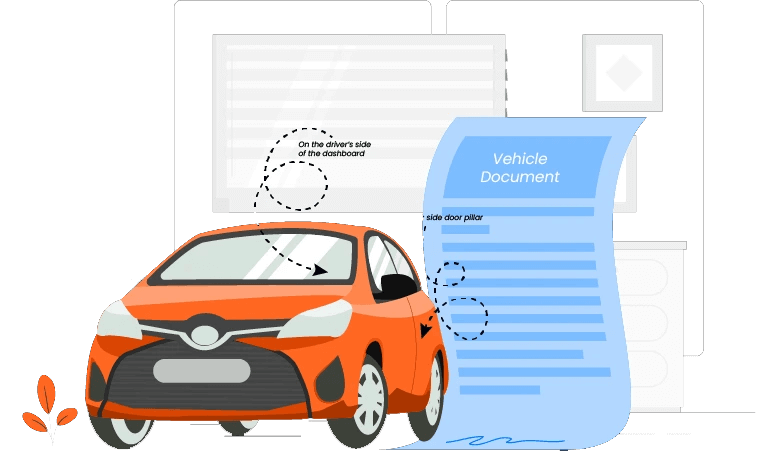 Find the Dodge VIN number
The Dodge VIN is important to get vehicle data. Each Dodge VIN is unique and connected to a particular Dodge vehicle. This is what allows the VIN to be a useful reference for plenty of vehicle details. The most common spots for Dodge VINs are the following: (1) rear frame above the suspension spring, (2) frame's front, (3) under the front seat, (4) engine compartment, (5) doorposts, (6) dashboard and (7) vehicle documents.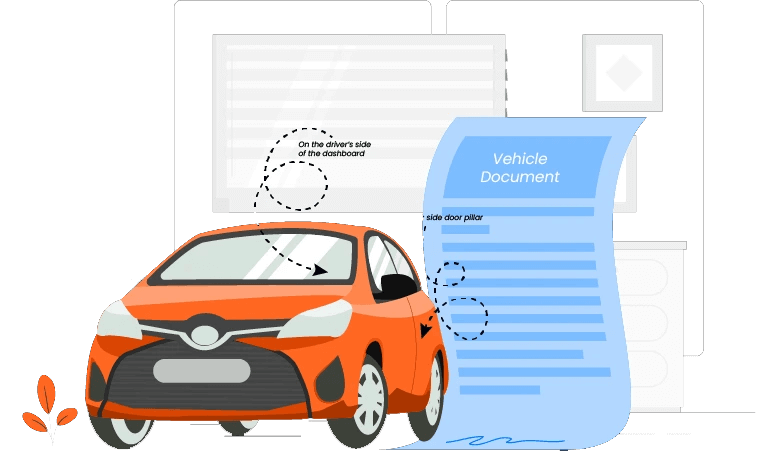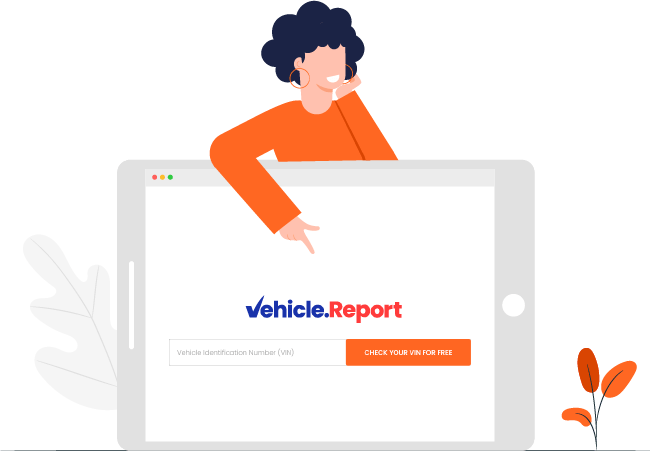 Decode your Dodge VIN
Vehicle.report free Dodge VIN decoder can unlock a lot of hidden details on a Dodge, even exclusive ones. Search vehicle history now by entering any Dodge VIN in the search box below.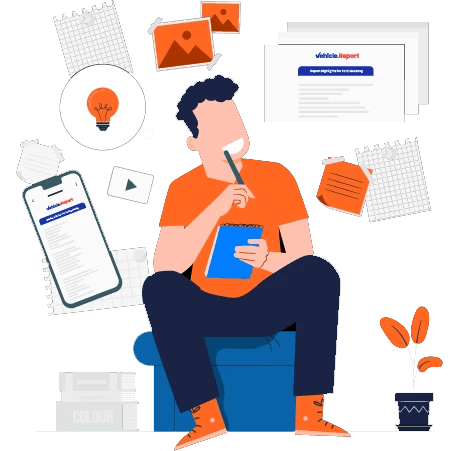 Get a Dodge vehicle report
You only have to wait for a few moments for the system to fully display vehicle history search results.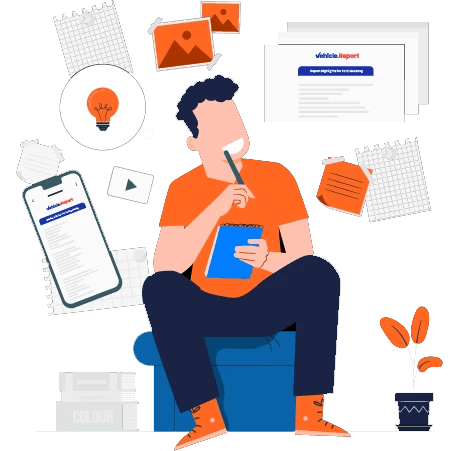 Enter your VIN below and run a Free Dodge VIN decoder in seconds!