Free Mitsubishi Vehicle History Report
For more than 100 years, Mitsubishi has been creating fuel-efficient, reliable, and affordable vehicles for drivers across the globe. The brand is among the most popular in the used car market. You can trust that you will get a quality and reliable vehicle when choosing a pre-owned Mitsubishi. When purchasing a used Mitsubishi, verify the title status before you buy it. Running a history report will ensure you're not getting a vehicle that has a salvage or rebuilt title. Vehicle.Report offers free powerful tools for Mitsubishi vehicles. Simply enter your vehicle's VIN in the search box below to get an absolutely free Mitsubishi vehicle history report.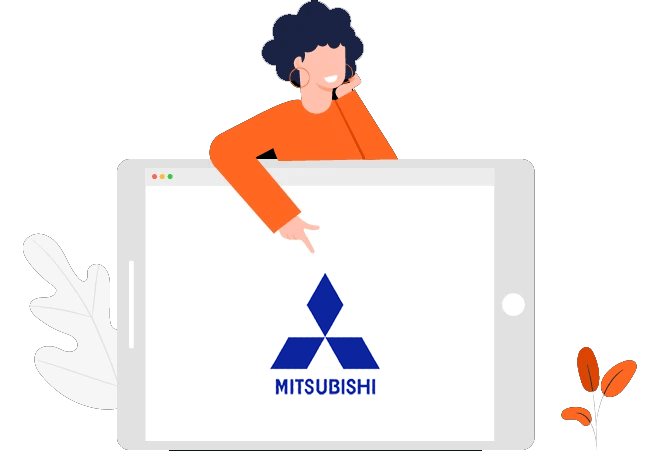 Why choose a Mitsubishi vehicle
Established as the 16th largest automotive manufacturer in the world, Mitsubishi is one of the best-selling and most trusted names on the road of all time. Mitsubishi vehicles deliver exceptional performance and incredible fuel efficiency. Their cars can hold their value even after years of use. Mitsubishi has a great lineup of affordable cars and SUVs for everyone, from hatchbacks, crossovers, to SUVS. All Mitsubishi models come with the best warranty coverage, a 10-year/100,00-mile powertrain limited warranty. With quality and reliability you can trust, you should choose Mitsubishi the next time you're looking for a vehicle.
Other Free Vehicle Information Sources
A dedicated Mitsubishi Vehicle History Report can reveal plenty of information on Mitsubishi models. Check the list below for the key details typically disclosed on a Mitsubishi Vehicle History Report. Labels will be left blank if no associated information is found:
Vehicle Specifications
Basic details (e.g. engine size, year of the car)
Fuel Efficiency
Distance that the vehicle can travel with a gallon of fuel
Salvage Auction Records
History of sale or attempts to sell the vehicle at a salvage auction
Accident Records
Records of minor or major accidents from police departments and other sources 
Theft Records
History of  theft and theft recovery based on government and auto industry reports
Sales Records
History of purchase and sales listing including date of sale and price
Official NMVTIS Data
Fraud or theft-related vehicle information from states, insurance carrier and salvage industry
Vehicle Age
Vehicle's age based on model year decoded from the VIN
Country of Origin
Country where the vehicle was made
Body Style
Size and shape of the vehicle (e.g. sedan, hatchback, crossover, SUV)
Flood Damage Records
Any reported damage caused by flood
Market Value
Estimated retail value (based on the current price for similar vehicles across the US)
Ownership Cost
Costs of owning the vehicle including market value loss over five years 
Safety Rating
IIHS ratings for crash-worthiness, avoidance and mitigation tests 
Recalls
Manufacturing-related issue considered a safety risk or non-compliance to minimum safety standards
Warranty
Current status of warranty including time remaining for each coverage
Insurance
Local insurance firms that offer coverage for the vehicle
Title History
Current and previous ownership registrations with details on mileage, title brands and more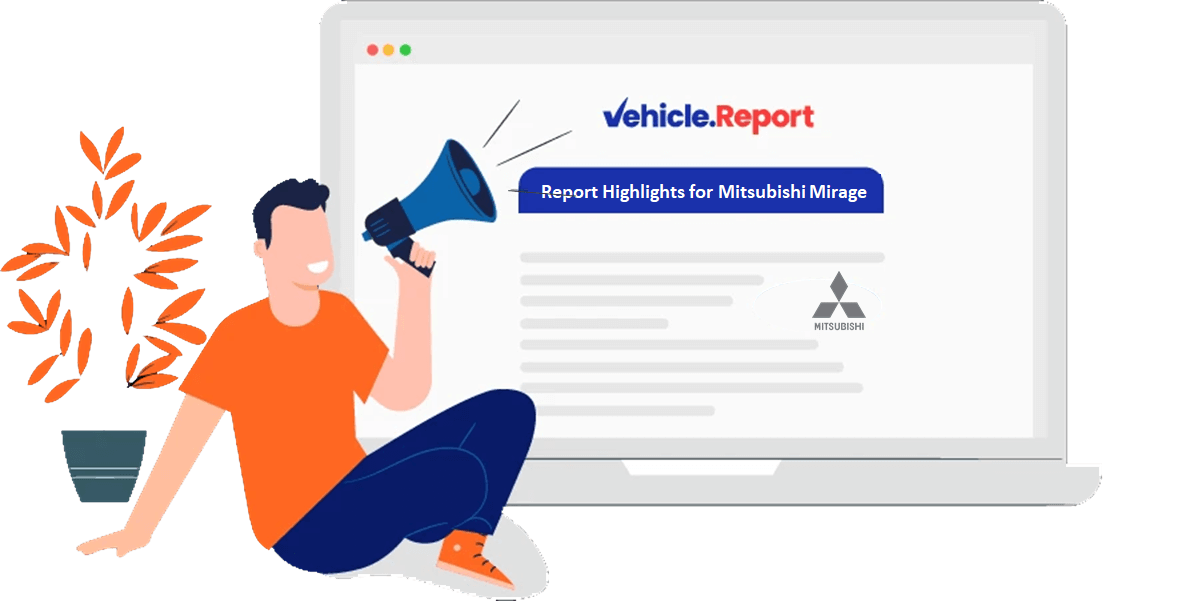 Why should
you
get a Mitsubishi vehicle history report?
When shopping for a pre-owned Mitsubishi, you'll want to gather as much information as possible. Run a VIN lookup to get a complete vehicle report. The report will give you a complete overview of the model you're planning to buy.  The information in a report may include the car description, sales history, recalls, mileage, how many previous owners it has had, and status of the title.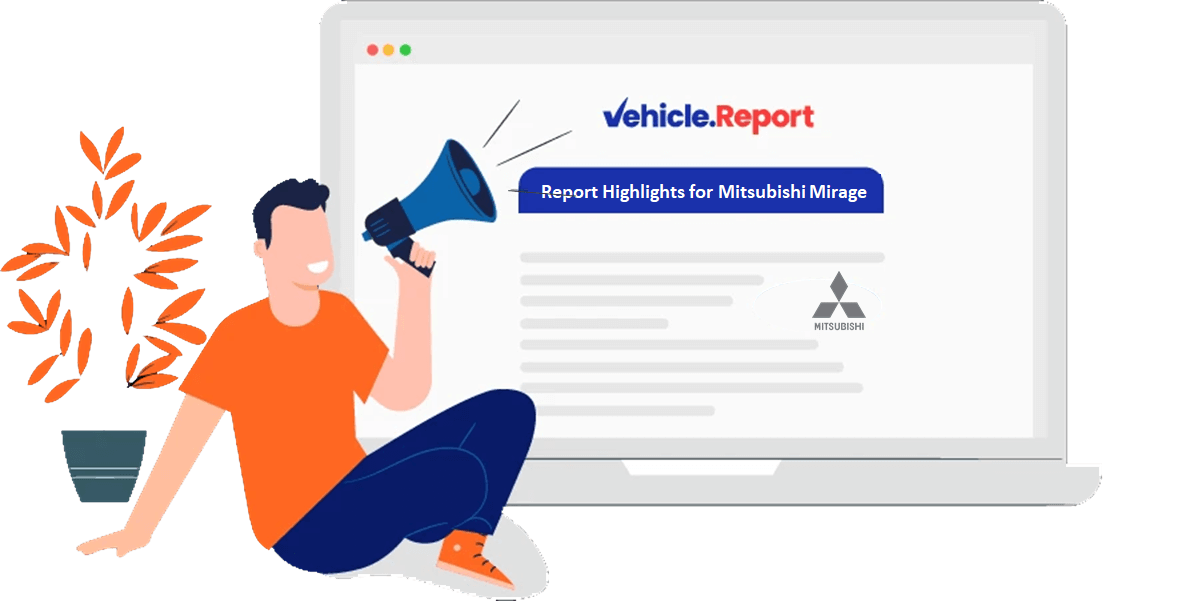 Get a Free Mitsubishi Vehicle History Report
Simply enter your vehicle's VIN in the search box below to get an absolutely free Mitsubishi vehicle history report.
Other Free Mitsubishi Information Sources
Get a Mitsubishi Vehicle History Report to check for the most serious problems a car could have. Here are some free resources on a vehicle's value, open recalls, and safety ratings:

The National Insurance Crime Bureau (NICB) is an NGO that guards consumers against potential insurance frauds and vehicle theft.  They host a FREE VIN Check tool that can quickly spot vehicles that are flagged as stolen or salvage-titled.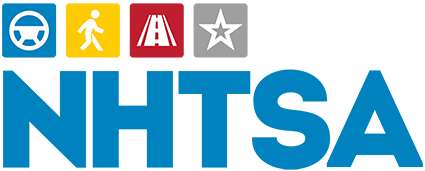 The National Highway Traffic Safety Administration (NHTSA) is an organization responsible for regulating the safety standards of vehicles for the purpose of minimizing the damages and cost of vehicle accidents. Their site offers expert reviews of vehicle safety features as well as recalls and other vehicle safety complaints.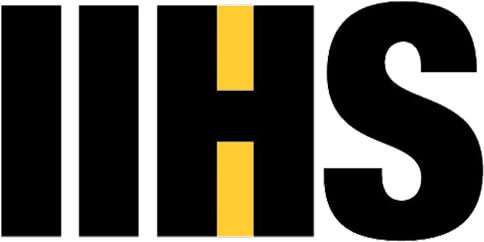 The Insurance Institute for Highway Safety (IIHS) is a non-profit organization supported by auto insurance companies for the purpose of minimizing road accidents. The agency runs its own vehicle testing programs to generate its own reliable evaluation of auto safety. It is a good site to compare with other auto reviews.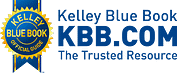 The Kelly Blue Book (KBB) is a favorite go-to by many vehicle buyers and sellers because the company garners and analyzes massive amounts of data drawn from numerous sources. Data is then used to determine the best pricing range for a specific car. Visit their website to find out the ideal price for your car.