Find out what buying a car actually costs over 5 years
Run a Vehicle Ownership Cost Lookup (FREE)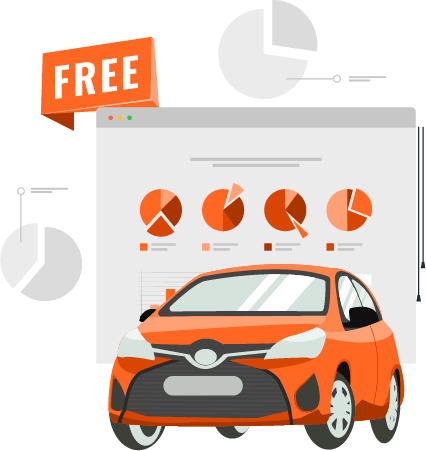 What does the Vehicle.report Ownership Cost Tool show?
The car price is just the tip of the iceberg of an owner's financial responsibility for a car. Cars need consumables, like gas, brakes, and tires. To use the car legally, you will also need to pay for insurance and registration. You will also need to consider the depreciation expense or how much value your car loses. Vehicle.report offers a free ownership cost tool that provides an estimate of the true cost of owning a vehicle over 5 years, including: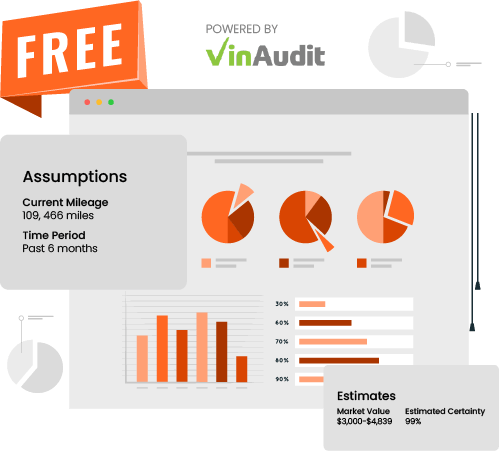 Depreciation: the loss of market value due to age and mileage.
Insurance: the expected cost of insurance for this vehicle type.
Fuel: the cost of gas based on the vehicle's fuel efficiency.
Maintenance & Repairs: covering routine & unexpected issues.
Taxes & Fees: covering sales tax and other state fee.
How does Vehicle.report estimate a vehicle's ownership cost?
Vehicle.report collects vast amounts of car details (like specifications and VIN recalls) from millions of vehicle reports. These are all provided free of charge to consumers through VIN decoder or license plate lookup. The diversity of our sources — from industry partners, non-profit organizations and government agencies — helps ensure that many important aspects of a car are covered. 
Vehicle.report can generate statistical models to predict future costs based on many factors such as market value, mileage, state, fuel efficiency and others. The site can provide forecasts that can help a car owner or buyer plan out a car's future. One important caveat is that the presented data is not absolute because unexpected changes may occur. Also, some details may not enter official records. As such, some of the predictions may turn out untrue. We strive to improve the system over time by implementing necessary updates and by garnering more data to make for more accurate predictions. 
Vehicle Ownership Cost Lookup
Find out what buying a car actually costs over 5 years, you run a Vehicle Ownership Cost Lookup for free